From tacos to tiras a la Mexicana – the best Mexican food in the Netherlands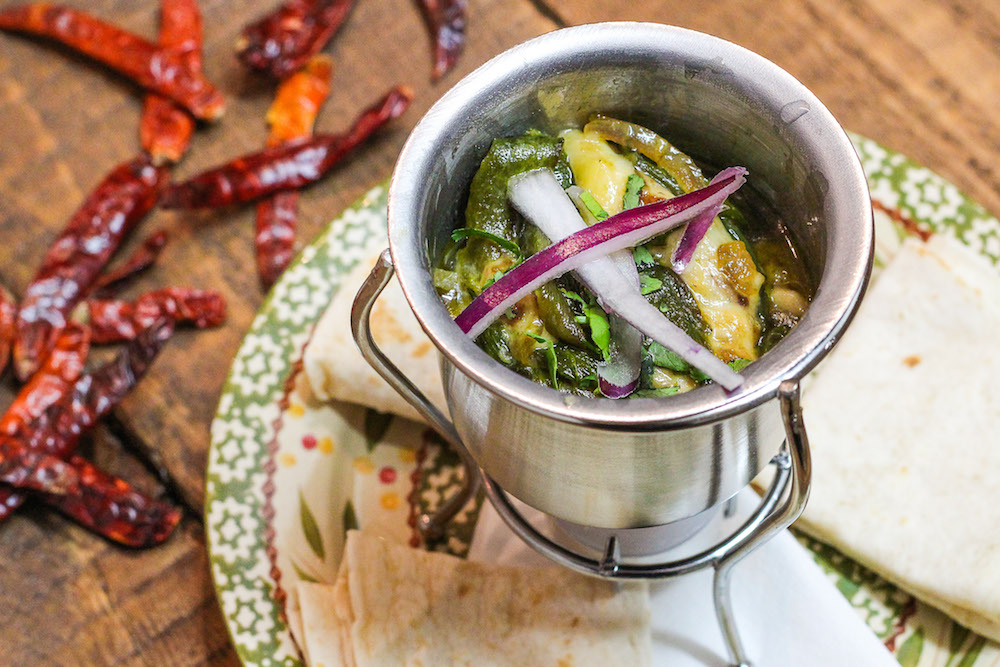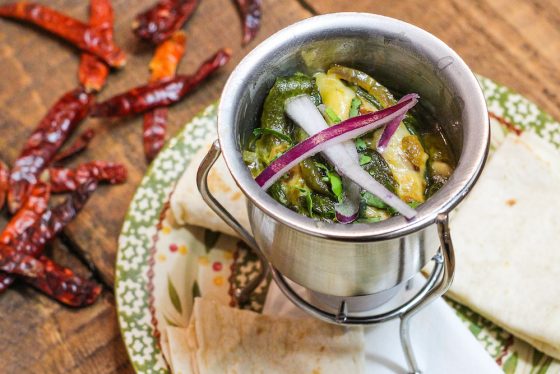 Many people from North America often bemoan the lack of quality Mexican food here in the Lowlands. Fortunately, things have been steadily improving on this particular culinary front in recent years. Whether your gut demands fajitas cooked to near perfection or you simply can't shake your cravings for Grilled Stuft Burritos, here's a few of Brandon Hartley's picks that will help you get your fix.
KUA – The Hague and Rotterdam
What's the best authentic Mexican restaurant in the Netherlands? It's open to debate but these two cafes owned by Monterrey, Mexico native Daniel Muñoz and his colleague Rass Butt are both a safe bet. Their menus are packed with dishes from all over Mexico and many of their tacos are among the best you'll find anywhere in Europe.
Doubt it? Reserve judgement until you give their slow-cooked taco de barbacoa a shot or try a mouthwatering taco estilo al pastor before you wash it down with a margarita at their taco bar in Rotterdam. The menu at their Den Haag location is more diverse and offers specialities like corte de arrachera Monterrey along with soups and starters.
Los Feliz – Amsterdam
Located on the Albert Cuypstraat, this cafe specialises in Cali-Mex fare and was inspired by the neighbourhood of the same name in Los Angeles. Here you'll find a lively and vibrant atmosphere along with standards and more unique dishes.
Los Feliz's tortas are top notch and it's a great place to head if you've ever wanted to try chargrilled corn on the cob dripping with cayenne cumin butter or an equally fiery michelada. They also host brunches on the weekends with mouthwatering huevos rancheros and a total gut-bomb churros/fried chicken combo.
Los Pilones – Amsterdam
In 2001, three brothers from Mexico decided to bring what they call '100% Mex Mex' cuisine to the Netherlands. Nearly two decades later, they're still serving up authentic tacos, quesadillas, and more at their eateries in the nation's capital.
Along with the standards, you can also enjoy harder to find classic Mexican dishes like tinga and tiras a la Mexicana (sliced beef or chicken served with strips of cactus, pico de gallo, rice, and beans served in flour tortillas). They've even got a truly impressive selection of south of the border spirits with over 200 different types of tequila and mezcal to choose from. Los Pilones also makes their own line of salsa. At last count, there were six varieties and they're available for sale at their restaurants.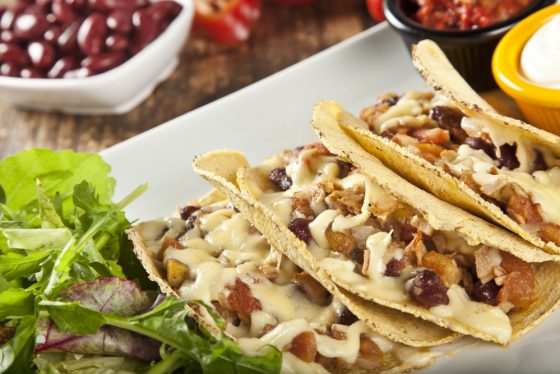 Salsa Shop – multiple locations
If you're a fan of huge burritos and have been living in Amsterdam for several years, you may still be lamenting the closure of the late/great Taco Shop on the Amsteldijk in 2014. Similar operations have sprung up in its absence and it's debatable which one is the best.
The California Burrito Kitchen in the Jordaan and the independently-owned and operated Burrito Maker on the Haarlemmerplein offer good eats but Salsa Shop has them both beat in the opinion of this writer. Ordering a carnitas burrito drenched in guacamole and smoky pineapple chipotle sauce with a frosty Jarritos soda on the side can at least temporarily offset longings for your favourite burrito cart across the Atlantic. Even better, they've got locations in not just Amsterdam but Utrecht as well with additional ones in Den Haag and Rotterdam due to open later this year.
Tomatillo – Amsterdam
This small Tex-Mex cafe is still going strong on the Overtoom and, if you like more sophisticated burritos, enchiladas, and fajitas, it's the place to head. Along with the standard beef and chicken, you can get them with Alaskan salmon, chorizo, tempeh, and additional vegetarian options. Definitely a great spot for takeout, delivery, or a quick meal on the go.
Chidoz – Utrecht and Eindhoven
This small chain of burrito shops currently has two locations with more in the works. Much like Salsa Shop, they specialise in gigantic burritos made with quality ingredients but they also offer 'double decker' tacos and smaller ones for those eager to try as many of their fillings as possible.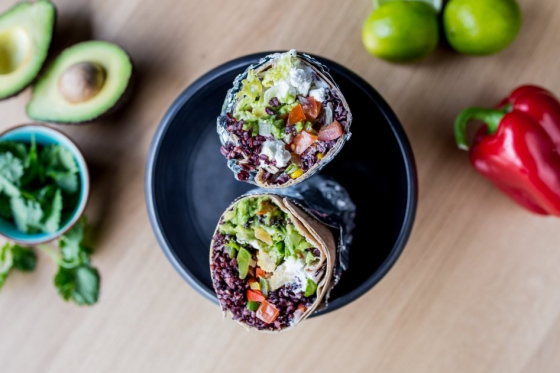 Chidoz also has several different and unique hot sauces, which include creamy chipotle mayo and the truly bombastic 'explosive mango'. If you pick one that's got too much kick, they've also got Fritz Cola on the menu. While those who insist on 'authenticity' might leave Chidoz disappointed, there's a good chance their truly tasty burritos will prevent them from posting a snotty review on Yelp.
Cantina San Juan – Den Bosch
Beggars can't be choosers when it comes to Mexican food outside of the Randstad. In many cases, you've got to pick between the nearest Taco Mundo (every American expat's least favourite fast food joint) or mediocre cafes with menus that have been toned down in order to appeal to unadventurous locals.
Den Bosch is home to the Latina cafe and grill which has a great atmosphere and a solid menu. Their downright devilish camarones diablo are served with chilli cream sauce and their main course menu is stuffed with standards like enchiladas and fajitas. Because this is Den Bosch we're talking about, they also offer hamburgers for those with more delicate palates.
Cantina Dolores – Hollum
Cantina Dolores is the exact opposite of what you might call 'conveniently located'. You'll find it on Ameland island and getting there typically involves a ferry ride over from the coastal town of Holwerd. Their menu offers tapas and steaks along with a surprising variety of fajitas, tacos, enchiladas, and more.
Among their classics, there's dorade veracruzana, a spicy fish dish served with guacamole, rice, beans, and tortillas. You can make a weekend of it since the cantina is also part of a 20 room hotel with an outdoor Finnish sauna for those in search of something even hotter.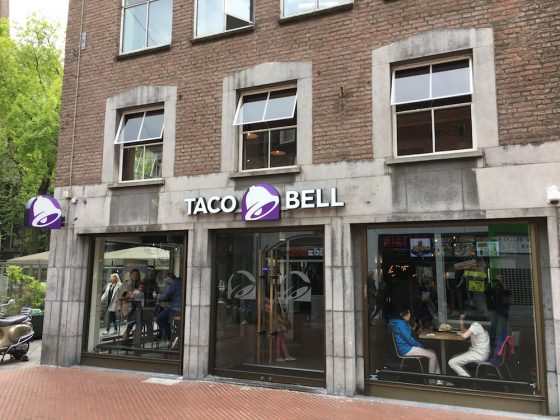 Taco Bell – multiple locations
Many reading this article might be downright disgusted with the inclusion of America's much maligned fast food chain and even bemoan the fact that there's currently not just one but three Taco Bells within the Netherlands' borders (with more on the horizon).
But for many of us who grew up in 'Middle America', Taco Bell is the ultimate comfort food. There's also the simple fact that a Grilled Stuft Burrito is one of the best ways to prevent a hangover after a long evening out on the town. But there are some notable differences between the Taco Bells over in the States and the newer ones in the Lowlands.
'Dutch Taco Bell' has a smaller menu with better ingredients and their locations have a sleeker decor and much nicer dining rooms. At the very least, a trip to 'The Bell' will treat your digestive system far more kindly than a trip to Taco Mundo.
Thank you for donating to DutchNews.nl.
We could not provide the Dutch News service, and keep it free of charge, without the generous support of our readers. Your donations allow us to report on issues you tell us matter, and provide you with a summary of the most important Dutch news each day.
Make a donation