Local elections 2018: what the parties have to say about jobs
Ahead of the March 21 local elections, we asked the main parties in the 10 Dutch cities with the biggest international populations to set out their position on three key issues: housing, integration and jobs.
Here are their answers to the question: 'what will your party do to encourage more companies to set up in business in your region and create more jobs?'
D66 Haarlem
D66 Haarlem wants to make sure Haarlem is a city where people want to live and work (by investing in culture and for example, our new international school), where we make legislation transparent and well accessible (to make it easy to start a new business) and where we invest in infrastructure, for car, bike and public transport (to keep the city moving).
VVD Haarlem
Entrepreneurs are indispensable for Haarlem. More businesses mean more jobs. Our entrepreneurs invest in new ideas and innovative techniques. If our local enterprises do well, than Haarlem does well. We believe that entrepreneurs themselves know best how to run their companies. They do not need the local government to tell them. We are in favour of less red tape and lower taxes.
GroenLinks Haarlem
The biggest opportunity for local jobs lies in sustainability, improving isolation, installing solar panels. Our party has big plans concerning the energy-transition. We need to step up. There are 73.000 houses in Haarlem and the vast majority are still connected to fossil fuel. There lies a task ahead. The Huizenaanpak is a network of small businesses in Haarlem specialized in renovating houses and making them carbon neutral. It has a showroom which plays a big part in making that abstract energy-transition visible. We think there will be plenty of jobs in this field and entrepreneurs, local authorities and schools need to work closely together in order to make this happen.
Partij voor de Dieren, Leiden
We don't believe that we need more companies in Leiden. We need other companies in Leiden. We need companies that can contribute to transforming Leiden into a sustainable city. Therefore, we propose to develop an innovative recruitment policy for sustainable companies. On the other hand: companies that do not contribute to sustainable urban development, are encouraged to go elsewhere.
PvdA Leiden
Leiden is a real centre of knowledge, thanks to its international university and bioscience park. Over the coming years, the PvdA wants to continue investing in attracting foreign firms to Leiden. For that we need the facilities – such as international schools and childcare. We also want to host more international events and activities in our inner city.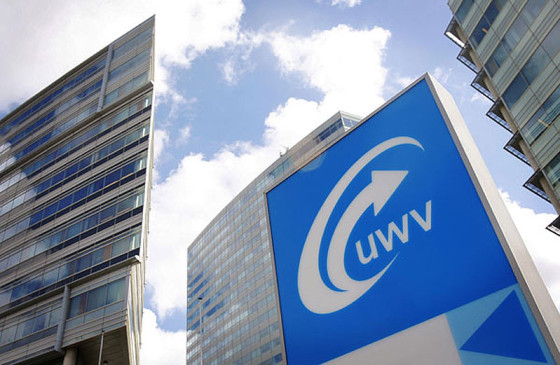 D66, The Hague
The Hague's unique character offers a lot in terms of the economy and jobs. As a council we must invest in the city in a focused way and give entrepreneurs the room and opportunities to grow. In addition, D66 focuses on the international character of our city, on innovation and one sustainability. From startup to multinational, everyone should be able to locate in The Hague and develop. We also want to do more to cut red tape.
PvdA,The Hague
We are proud that our jobs plan facilitated 10,000 new jobs in The Hague. However, many people in our city are still unable to find proper work, or depend on underpaid jobs that offer no sense of security. Even though encouraging large businesses and international organisations to come to The Hague helps academics find jobs, this does not work in the same way for people with a more practical educational background.  So, it is important to keep investing in our local economy, small businesses and jobs in the public sector such as health care, education and green maintenance. The gap between the income of people in the workplace and that of directors is becoming wider and wider. That's why the municipality will not work with organisations and businesses where managers and directors earn wages higher than those earned by government ministers. We will invest in jobs in the public sector: in healthcare, in education, in housing and sustainability.
GroenLinks, The Hague
The Hague is known as the City of Peace and Justice. We aim to change this into City of Peace, Justice and Sustainability. GroenLinks wants The Hague to actively pursue (international) sustainable companies, environmental organisations and organisations fighting climate change.
We believe that green growth is the way forward. GroenLinks strives to be climate neutral in 2030. Insulating all of our houses and buildings and switching to clean energy and heating is a huge challenge but it also offers unique opportunities. It will provide at least 5,000 jobs over the next few years while making our city a better place to live, not just for us but also for the generations to come.
GroenLinks Amsterdam
We want Amsterdam to create more jobs and be a leader in the sustainable economy. Therefor the city needs to invest in innovation and green entrepreneurship. That's why we want to set up a green science and business park in Amsterdam, give sustainable entrepreneurs affordable working spaces and support them with investments in renewable energy. By 2022 we want to install one million solar panels for example. The roofs of companies can and should play a vital role in this transition.
D66 Amsterdam
D66 believes that new (international) companies settling in Amsterdam greatly adds to a strong economy and a thriving city. It is also one of the factors why the number of jobs in Amsterdam has risen twice as fast as those in the rest of the Netherlands. These are significant reasons why alderman Udo Kock (finances) has lobbied for international companies and start ups to set up shop in Amsterdam. This policy has led to a record in new companies relocating in Amsterdam and we will to continue this policy in the next four years. While we have a positive view on international business, it is of the upmost importance that a company has added value to this beautiful city. So when a company wants to set up in Amsterdam, the important question to ask is: how many jobs will your company bring with it?
VVD Amsterdam
The VVD would like companies, from big to small, from start-up to social enterprise to flourish in Amsterdam. Our aim is to make Amsterdam even more attractive for people to start a company or for companies and entrepreneurs to expand and create jobs. Therefore, we are looking to cut unnecessary rules and permits and ensure better access and support for business owners at municipal offices. Municipal tenders should be more geared towards small- and medium sized enterprises. And we would like to facilitate investments in start-ups centers, especially those that manufacture goods and create jobs.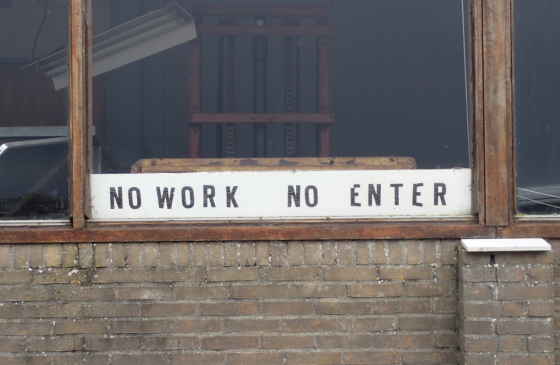 STIP (student party) Delft
STIP wants to improve the business climate in Delft. Delft is full of knowledge and we want to put that to good use, our city must become the national High Tech Capital. We will test the newest technologies in Delft and bring our institutes of knowledge, such as the TU Delft, closer together. We aim to create more space for manufacturing companies and draw more (international) high tech companies to our city. That way we can create jobs on all levels of skill, practical and theoretical.
To attract more companies and workers STIP believes it is important to have a lively city filled with events, affordable housing, international education (both primary and secondary) and good service for international citizens.
CDA Delft
It is very important for the local economy that new business set up in our city and stay here. This is one of the reasons that the CDA has doubts about plans to develop 15,000 new homes. Recently, in the city council there was a discussion about Schieoevers, a large business park in Delft, which accounts for 10% of local jobs. The local governments wanted to build thousands of new houses on Schieoevers. But this can endanger the activities of companies, because there are strict regulations about industry near houses (e.g. regulations about allowed noise, but also about working with dangerous substances). Building so many new houses on Schieoevers could imply losing businesses and hence losing jobs. The CDA, together with a majority of the city council, chooses  jobs over houses for Schieoevers. Houses are allowed but only if it is guaranteed that these new houses will not impact on industry.
D66 Delft
D66 wants to improve the business climate of the city for international companies. Delft is an international city with many expats. The presence of internationally oriented education is an important reason for expats and international knowledge companies to come to Delft. D66 therefore wants to encourage that. In addition to the international primary school, international secondary education will also be offered in Delft.
GroenLinks Delft
GroenLinks actively supports companies from around the world in establishing themselves in our city. We do this in cooperation with the regional Innovation Quarter. GroenLinks wants to strengthen this cooperation and make Delft an even more attractive place to do business, for example at Technopolis, which provides an interesting environment for innovative companies. GroenLinks also works to keep Delft a green, livable city for their employees, with excellent education and cultural amenities.
SP Delft
People starting their own business is great in terms of jobs, but doesn't need to be subsidised by the local authorities. They have done this in the past years and it hasn't lead to substantial economic growth. What we should do is to create jobs by executing important tasks as healthcare at home, waste collection or transport for elderly people as a local authority ourselves. This will help citizens in two ways: making a better, social city and providing jobs and decreasing the amount of social security needed. This will also lead to economic prosperity.
VVD Delft
The VVD wants to bring manufacturing industry to Delft, where people with all levels of education can work. We will do this by cutting red tape, developing industrial estates and creating a good climate to relocate.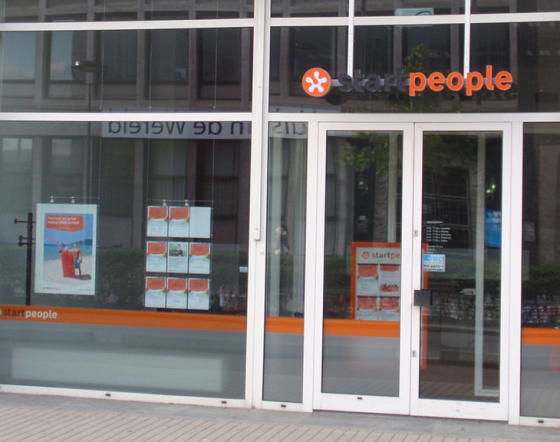 PvdA Eindhoven
The Brainport region has shown itself to be the most successful economic region in the Netherlands over the past few years and it would be fairly easy to 'copy and paste' the ingredients of our success from our international Brainport-sites. Despite our economic success, not everyone shares in the benefits. Long-term unemployment is a growing problem for several specific groups on our labour market.
In our view work is the basis of happy life. It allows us pay for our homes, food, sports, entertainment, etcetera. It leads to social contacts. People with long-term unemployment deserve all this as well. That's why we'll fully support businesses that give these groups new opportunities, and put a focus on creating jobs for these groups in the next few years.
GroenLinks Eindhoven
Eindhoven has become the second economic region of the Netherlands. More and more companies want to settle here. For GroenLinks it is important that we attract companies with plenty of jobs for socially-responsible and sustainable employers. Therefore a vibrant cultural climate and enough sports facilities for everyone are necessary. Next to that it's important that we make big steps in choosing sustainable solutions, so that we increase the livability of the city, its green character and its appeal to both residents and visitors.
CDA Eindhoven
We are proud of our city and its brains…a lot of expats contribute to this healthy economical system every single day. This environment creates the most skilled workers, the smart inventors, designers and quick masterminds.
We need these inquisitive and smart minds, now and in the future.
VVD Rotterdam
We want Rotterdam to be the start-up capital of the Netherlands. To accomplish this, we look at a lot of factors. We want to improve the accessibility of our city by car, public transport and bike. Children should learn to code in primary school, so that they are prepared for the labour market of the future. Erasmus University should remain one of the best universities in the world because it attracts great minds. Finally, we want to reduce red tape in the government so that it is easier to start your own business.
This will attract new companies and create jobs. However, we should keep in mind those who become unemployed due to new technology in the harbor. Educating them to be able to work in other kinds of jobs will help them to stay employed. We want the government to facilitate, not provide, lifelong learning programs.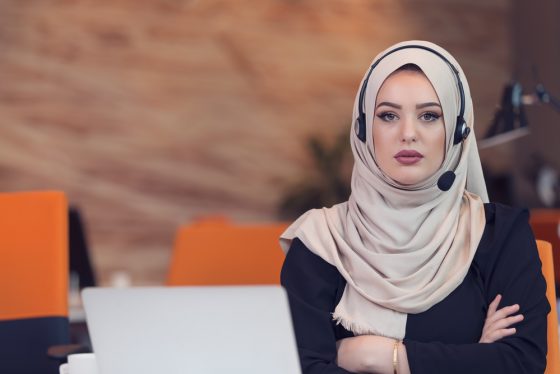 PvdA Rotterdam
The PvdA strongly believes in people/planet/profit business models. That's why we are going full force on sustainability and the circular economy. By creating an eco-system which encourages sustainability but also by investing in the quality of the labour force by cooperating with the educational institutions and setting up training funds for all Rotterdammers. That way we not only create new jobs but improve the existing labour force market (supply and demand). Our party will encourage companies to move or set up their business in Rotterdam by focusing on more efficient permit approvals and flexible destination planning. In addition, the PvdA will boost the sustainable economy by setting up an investment fund for green start-ups.
CDA Amstelveen
We foster an open entrepreneurial business climate for both multinationals and startups. Amstelveen, together with Amsterdam, organised multiple trade missions abroad, including those to Asia. In the past, this has encouraged multinationals to invest in Amstelveen, creating jobs and prosperity. At the same time, we have a keen eye for entrepreneurs that want to start their own business. We promote ensuring that sufficient business housing is available and new entrepreneurs are introduced in various networks to find potential customers and reliable suppliers. Being an entrepreneur with a medium sized business myself, I am aware that the support of the local government can be very helpful. The city of Amstelveen has a facility for new entrepreneurs where they can obtain advice, and this should be accessible to expats too.
CDA Utrecht
The CDA Utrecht wants to attract more companies to Utrecht. CDA wants to reduce the administrative burden for companies by eliminating unnecessary rules. More and more companies in Utrecht are already attracting expats. We are happy and proud that so many expats choose Utrecht as a place to live and work. But there is still a lot of work to do for local politics. The process of attracting of expats goes well, but there is room for improvement. Therefore the CDA in Utrecht wants better provision of services to expats and international companies. This means for example that the municipality should address the expats in English, and that all communication should be available in English as well.
We approached 75 different parties in the 10 cities with the most DutchNews.nl readers, where elections are taking place. In total, we contacted 220 party workers by email. This article is based on the replies received by March 16.
Thank you for donating to DutchNews.nl.
We could not provide the Dutch News service, and keep it free of charge, without the generous support of our readers. Your donations allow us to report on issues you tell us matter, and provide you with a summary of the most important Dutch news each day.
Make a donation