'The Dutch make the most of the sun at every opportunity'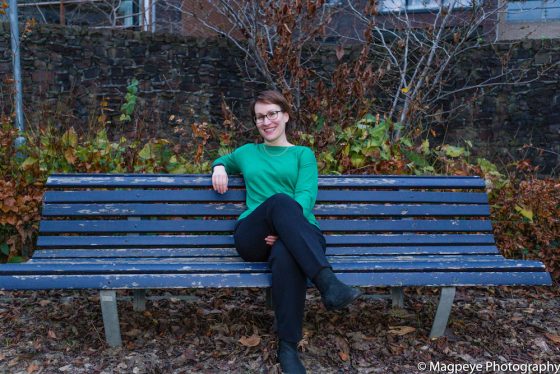 Online marketing expert Veronica Guguian is a Romanian national who moved to Amsterdam nearly eight years ago in search of adventure. She is a big fan of the Dutch diary culture, would like to meet Anouk and says stamppot reminds her of home.
How did you end up in the Netherlands?
My story is quite boring really. I fit in the classic pattern: I followed my partner here. He came to the Netherlands to work in IT and we thought 'let's have an adventure', so I came with him. Back in Romania I was involved in e-commerce and I had an e-commerce platform and a concept store selling French designer clothes. I used to organise fashion shows to promote them and had a lot of fun. Once in the Netherlands, I decided to get a job with a company to learn about Dutch work culture. This is how I started working at Expatica as a marketing consultant and account manager. I've since started up my own online marketing company Spin Ideas. 
How do you describe yourself – an expat, lovepat, immigrant, international etc?
I am an international. I believe we define ourselves through the life we live, our friends and our experiences. My friends are from all the corners of the world, same as my clients, and I love it. I feel I am learning so much from them; about life, different cultures, different ways of doing business. And because of that, I consider myself an international.
How long do you plan to stay?
I am not sure. I believe in: 'Never say never'. If you would have told me six months before moving the Netherlands, that is would happen, I would have never thought it  possible. And yet, here  I am, almost eight years later.
One thing I know for sure – I will not die here. There is a whole world out there waiting to be explored. And I would love to live in a warm country, even if only for a short while.
Do you speak Dutch and how did you learn?
I understand Dutch but besides ordering my food in Dutch, I don't speak it. I want to, but is hard to get out of the comfort zone. And because everyone in Amsterdam and the Netherlands speaks English, it is hard to get motivated. Of course my mother tongue is Romanian, so I've spent the past few years getting my English up to scratch. Maybe now I should focus on Dutch.
What's your favourite Dutch food?
Stamppot. It is comfort food and reminds me of home. In Romania we eat a lot of stews in the winter, and the main ingredients – potatoes and sausage –  are the same. I've never cooked it myself, but my Dutch friends cook it for me – all sorts of different varieties. It reminds me a little of home.
How Dutch have you become?
I've become pretty Dutch in some ways – it suits me. I am an organised person, and always need to have a plan, so I love the way everyone uses a diary and plans in advance. It is hard to be efficient and productive without a plan.
Which three Dutch people (dead or alive) would you most like to meet?
Anouk – I love her songs.
Piet Mondriaan – for him art was not a reflection of the reality, it was higher than that. He one said 'art should be above reality, otherwise it would have no value for man'. I would have loved to talk to him about how he viewed the world.
This will sound odd probably, but the person who created the Walter's – The Walter Woodbury Bar on Javastraat. They've created several other locations on the same street and all are great. I would like to meet the person behind Walter's because I would love to work with them.
What's your top tourist tip?
Don't stay in the touristy areas of Amsterdam. If you go couple of streets further out, no matter what area you are, you will discover the real city. Just enter a neighbourhood café, grab a coffee or a fresh mint thee and start talking to the locals. This is how you will get to know Amsterdam. And of course, don't forget to visit Haarlem either. It's only 15 minutes away by train and is a great place to find good food and to go shopping.
Tell us something surprising you've found out about the Netherlands
The Dutch make the most of the sun at every opportunity. Before moving here, I took the sun for granted. But this changed when I moved here and saw how depressing it can get without the sun.
I remember, not long after I moved, I saw a business man in a beautiful suit. The sun had just come out after a week of solid rain and I watched him take off his jacket and lie on the grass to enjoy the sun. I started doing the same thing.
If you had just 24 hours left in the Netherlands, what would you do?
I would rent a boat and cruise the Amsterdam canals. Of course, in this scenario it is high summer, around 30 degrees, and there is not a cloud in the sky.
You can find out more about Spin Ideas via the website,  Facebook and Twitter.
Veronica Guguian was talking to Robin Pascoe
Thank you for donating to DutchNews.nl.
We could not provide the Dutch News service, and keep it free of charge, without the generous support of our readers. Your donations allow us to report on issues you tell us matter, and provide you with a summary of the most important Dutch news each day.
Make a donation