How the Mauritshuis row put the spotlight on the Dutch colonial past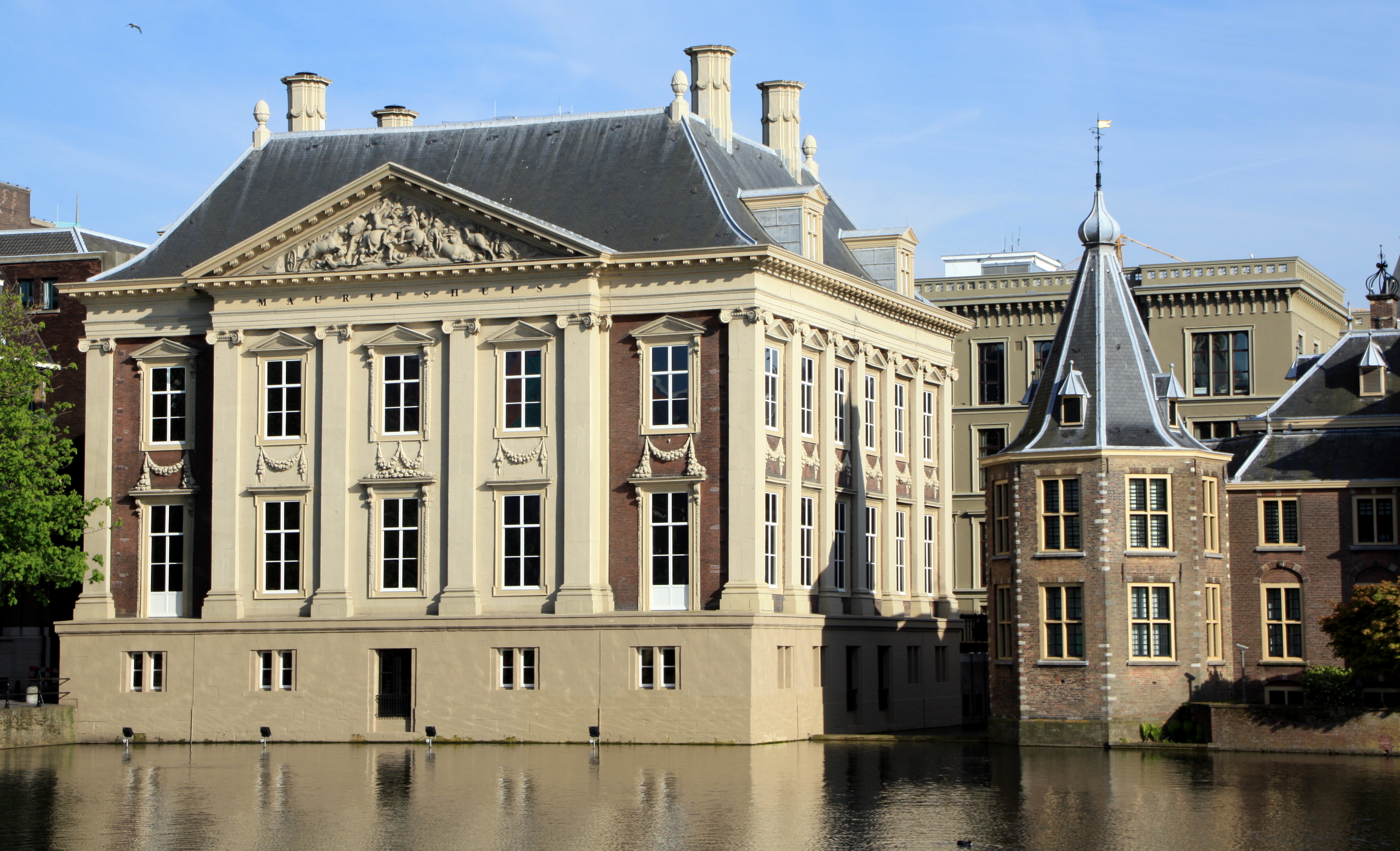 Prime minister Mark Rutte this week had to backtrack on his criticism of the Mauritshuis museum for removing a bust of its founder, Johan Maurits, from its foyer. But as Gordon Darroch explains, the ensuing debate has exposed deep divisions about how the Netherlands should view its colonial past.
The Mauritshuis museum in The Hague stirred up a hornet's nest this week with its decision to remove a plaster bust of its founder, Johan Maurits, from its foyer. Prime minister Mark Rutte called the move 'crazy' and warned against 'imposing the preconceptions of today's society on events in the distant past'.
Rutte had to temper his criticism at the weekend when the museum's director, Emilie Gordenker, explained that the bust had been removed because it was no longer needed. Instead the museum has set up a gallery to explain Maurits's personal history, including an original statue and several portraits.
'Once we'd done that there was really no need to have a plaster replica in between the toilets and the cash desk,' Gordenker said. 'This is about improving the way we tell the story so that we can share all the aspects, positive and negative, in a balanced and nuanced way with our visitors.'
Mijn argument was en is de verder weg liggende geschiedenis niet te beoordelen met de bril van nu, maar begrijp in Buitenhof van mijn buurvrouw dat mijn voorbeeld van het Mauritshuis niet goed gekozen was. Ik kom graag snel weer langs.

— Mark Rutte (@MinPres) January 21, 2018
Rutte, a qualified historian, had argued that the museum should change its name if it wanted to disassociate itself from the man who built the Mauritshuis in the 1630s. Maurits paid for the lavish residence behind the parliament complex out of the fortune he made as governor-general in Brazil from the Dutch colony's sugar cane plantations. Gordenker retorted that the prime minister should have checked the facts first and there was 'no question' of changing the name.
'Territorial behaviour'
Imara Limon and Tom van der Molen, curators of the Amsterdam Museum, said Rutte's intervention was part of a 'necessary and useful' debate, but warned against interpreting the past too narrowly. 'As museum staff we are very aware that history is only relevant to people if you relate it to the experiences of people and society today,' they said in an emailed response to DutchNews.nl.
'This debate is being reduced to the question of whether somebody is a hero or a villain. The somewhat territorial behaviour of claiming public space for your own hero and ignoring what that person might symbolise for others detracts from the debate and gathering of knowledge about how we want to engage with our history, which in the end has shaped the society we live in now.'
The bust of Maurits is not the only artefact to stir up controversy recently about the Netherlands' relationship with its colonial past. The Golden Age brought wealth and social advancement – as well as independence from Spain – to the young Dutch Republic, but much of it was underwritten by colonial regimes in which hundreds of thousands were enslaved and uprisings were brutally punished.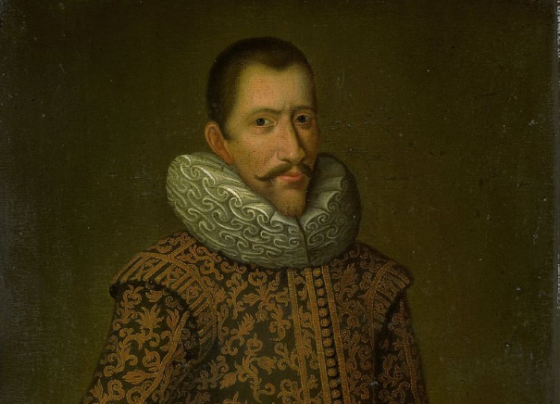 Last week the JP Coen Elementary School in Amsterdam's Indische Buurt announced it was changing its name because it no longer wanted to be associated with Jan Pieterszoon Coen.
The former governor-general of the Dutch East Indies was known as the 'butcher of Banda' for his violent conquest of the Banda Islands. Only 1,000 of the islands' 15,000-strong population survived the massacre. Coen's bloodthirstiness earned him a rebuke from the Heeren Zeventien, the committee that ran the Dutch East India Company (VOC).
Head teacher Sylvie van den Akker said Coen's name was incompatible with the school's values: 'We are the only multicultural school in a special neighbourhood. Coen's name doesn't fit with our vision and the image of tolerance and diversity that we want this school to express.'
Coentunnel
The move was criticised by Christian Democrat (CDA) party leader Sybrand Buma: 'As if you can just wipe away history, forgetting that our identity is grounded in our history.'
Buma also attacked a campaign to rename the Coentunnel, which takes the A10 motorway under the North Sea Canal. 'The debate about the Coentunnel has started. But JP Coen is part of our history. If you relativise everything, you're left with nothing.'
Coen has also been the focus of debate in his home town of Hoorn, where the local council set a new plaque beneath his statue five years ago explaining his misdeeds as well as his achievements.
The demand to rename the tunnel came from new political party Denk, which draws much of its support from the Netherlands' Muslim youth. Denk says bridges, tunnels and streets should be renamed where necessary to end the glorification of 'cruel colonisers' and promote awareness of 'our inhumane history of slavery'.
Witte de With
In Rotterdam, the Witte de With Center for Contemporary Art sparked a similar row last year when it said it no longer wanted to bear the name of De With, a vice-admiral in the Dutch navy who played a pivotal role in several major sea battles, but also laid waste to the city of Jakarta in 1618 and destroyed clove tree plantations in the East Indies in order to drive up commodity prices.
The plan prompted a backlash from the populist party Leefbaar Rotterdam, which threatened to stop its funding of €400,000 a year if the name change went ahead. 'It's unacceptable that tons of taxpayers' money from Rotterdam's citizens is ending up in the pockets of cultural mavens who are bent on wiping away our national history,' said Leefbaar Rotterdam councillor Tanya Hoogwerf.
The question of which voices should be heard is crucial to the current debate, say Limon and Van der Molen. 'When talking about history and iconic figures that are seen as part of a national history there is a tendency for newcomers and people from minority groups to be excluded from the debate. That carries the danger of social division and hyper-polarisation of the debate.'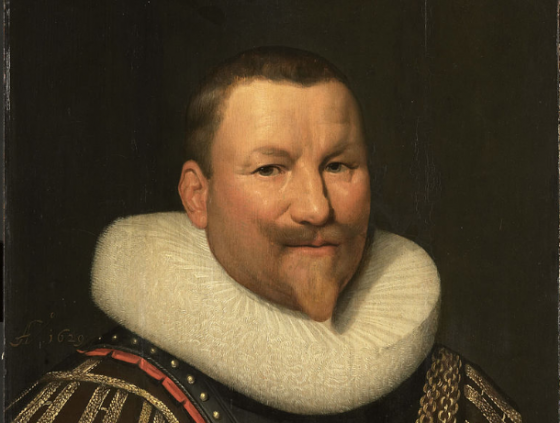 General Lee
Unlike in the United States, where a campaign against monuments to Confederate-era figures such as Robert E. Lee and Stonewall Jackson has led to statues being taken down several states, few Dutch historians argue that figures from the Golden Age should be removed from public view. 'Statues don't need to be taken away,' Dienke Hondius, historian at the VU university in Amsterdam, told RTL Nieuws. 'It's better to leave them standing and put them in context.'
However, often that context is difficult to compress into a plaque. As Emilie Gordenker pointed out, Johan Maurits enriched the former Portuguese colony in Brazil through education, art and literature.
'He did fantastic things, which is why he's regarded as a hero over there.' But Maurits also acquired labour for the sugar cane plantations by invading a Portuguese slave colony on the west African coast and shipping thousands of slaves across the Atlantic in inhuman conditions, to work (if they survived the journey) in bonded servitude.
Eighty Years' War
Rotterdam's city council agreed last October to revise the plaque on the statue of Piet Hein, a naval officer who led the plunder of the Spanish silver fleet in 1628. The proceeds from that raid boosted the Dutch economy to the tune of €500 million in today's money and underwrote the last phase of the Eighty Years' War with Spain.
The council still has to decide how to portray Hein, who also played a key role in establishing the Brazilian colonies. Leefbaar Rotterdam alderman Joost Eerdmans has insisted it would be wrong to make Hein shoulder the blame for the slave trade. 'The point is absolutely not to refer to the dark side of our colonial past,' he said. 'Of course we have different values nowadays, but we're not going to judge the maritime heroes of that time by today's standards.'
Yet as Limon and Van der Lolen point out, all eras interpret history in the light of their own values. 'A lot of the statues were erected out of of a 19th-century need for national heroes. So that generation judged history on the basis of its own needs just the same.'
The debate about how to place historical figures in context shows no sign of abating. 'It would be good if people don't try to draw immediate conclusions,' say the curators. 'It's not about whether we preserve these statues or not, it's about having a discussion about who should be involved in the decision making, why we really need these heroes and what history we want to share in public spaces such as town squares and museums.'
Further reading:
Rutte softens Mauritshuis criticism as 'statues to slavery' row rumbles on
Amsterdam's Rijksmuseum to hold an exhibition on slavery in 2020
Orange and black: the forgotten history of black servants at the court of Willem V
Thank you for donating to DutchNews.nl.
We could not provide the Dutch News service, and keep it free of charge, without the generous support of our readers. Your donations allow us to report on issues you tell us matter, and provide you with a summary of the most important Dutch news each day.
Make a donation