From a fish-inspired teapot to a gazing ball: 11 great things to do in February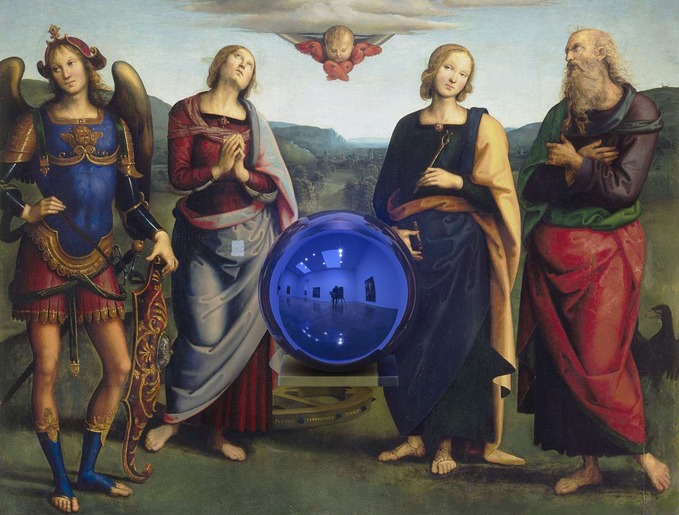 Gaze into a ball
King of kitch Jeff Koons is supplying this year's Meesterwerk, a work of art so dear to the public or fragile it almost never travels. The Nieuwe Kerk in Amsterdam has gone for Gazing Ball Perugino Madonna and Child with Four Saints, one of a series of iconic works of art copied by Koons and fitted with a blue reflecting sphere in which to gaze and 'become part of the art work', as one critic had it. February 17 to April 8 at the Nieuwe Kerk. Website
Meet the family
What better after the recent festive get-togethers than a look at even more skewed family dynamics than your own? Inspired by Ibsen, Simon Stone's play takes place at the home of a celebrated architect where various family members meet up and well, you can guess the dysfunctional rest. Ibsen House is performed by Toneelgroep Amsterdam at the Stadsschouwburg in Amsterdam with surtitles on Thursday 8 and February 15. Website
Discover the historic side of Jan Steen
Painter of shambolic households Jan Steen also painted historical works, called 'histories' in his day. Originally more valued then his whimsical works, these paintings faded into the background. The Mauritshuis in The Hague puts them back in the limelight, and a good thing too because although the subject matter of the works is bleak, Steen treats it with some of the same irreverence that characterises his moralistic tales of human frailty. Jan Steen's Histories is on from February 15. Website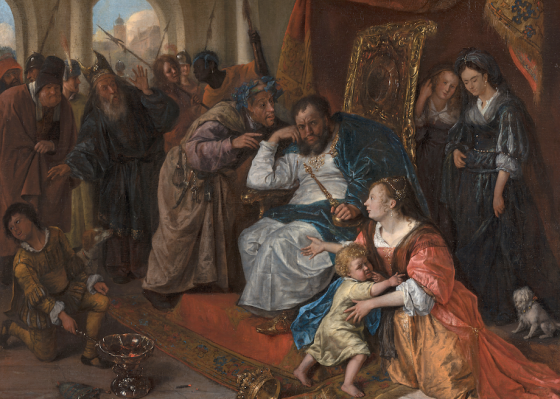 Be a 19th century tourist
The Leiden archaeological museum has extended its exhibition Fascination with Persepolis which gives us a glimpse of the way Europeans became enthralled by the beauties of Persepolis. The site drew many visiters before official excavations started in the first half of the 20th century, some of whom no doubt pocketed a few objects along the way. Photographs, engravings, written impressions and objects can all be seen until May 6. Website
Say Alaaf!
From February 10 to 13 most of the bit south of the big rivers succombs to the madness that is Carnaval. If you like freezing half to death dressed up like Donald Trump or some other clown and drinking lots and lots of beer, then this is for you. Here is a site with the main events in the Carnaval cities.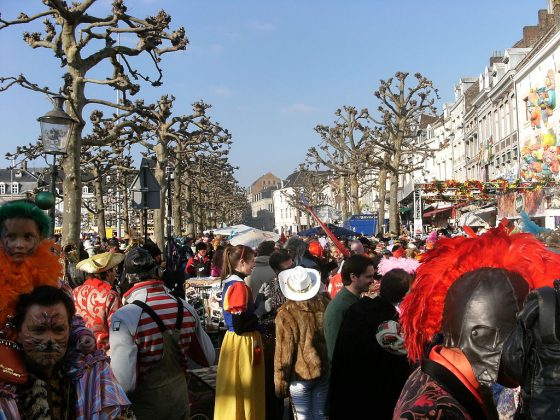 Come see the cat
The exhibition The Patron and the 'house painter' is about Hélène Kröller-Müller's patronage of artist Bart van der Leck whose fabulous The Cat graced many a student room's wall. The exhibition shows how his work and the not always harmonious relationship with his patron developed over the years. Plus, you can have a nice walk in the Veluwe park. At the Kröller-Müller Museum until April 2. Website
Take a walk
If you fancy a walk but don't want to be too far away from a bar or other place of sustenance you should have a look at this site. This organisation offers lots of interesting guided walks along architectural highlights this February, from Zuidas in Amsterdam to the historic centre of cultural capital of Europe Leeuwarden. A bit pricey at €25 but you won't have to look up a thing beforehand.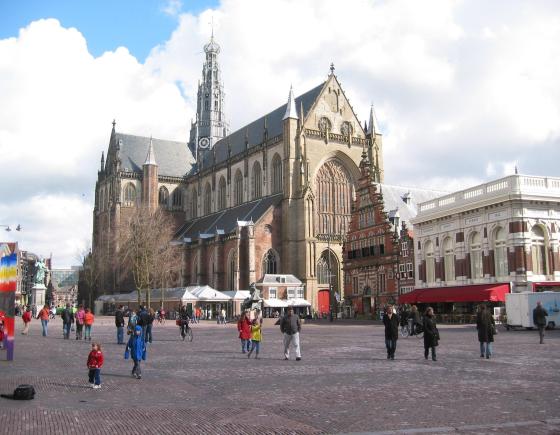 Make friends with a microbe
For part of the country February is also voorjaarsvakantie time. Why not take your offspring to Micropia at Amsterdam's Artis and leave them there to learn about the creepy crawlies that live in and among them? It's sure to make an impression. And not just on them. If you can stop thinking about the black plague Micropia is really interesting. Website
Don't miss
There is just time to catch the exhibition of the work by one of the Netherland's most colourful artists. Best known for dashing off drawings saying 'That's another 150 guilders right there!' and living in the countryside with five 'wives', Anton Heyboer was actually a serious and internationally appreciated artist. His work is on show at the Gemeentemuseum in The Hague until February 4. Website
Another one not to miss, and hopefully those French jewel thieves don't catch wind of it, is the charming exhibition, at the same museum, of some very superior trinkets made by jewellery firm Steltman of The Hague. 'The Hague chic, Steltman from 1917 until the present day' is on until February 18. Website
You have until February 18 to see the double whammy exhibition in both the Rembrandthuis and the Amsterdam Museum of paintings by Rembrandt's pupils Ferdinand Bol and Govert Flinck in Rembrandt's Master Pupils. Some of the works were sold abroad and are now back for the first time since the 17th century.  Website
Thank you for donating to DutchNews.nl.
We could not provide the Dutch News service, and keep it free of charge, without the generous support of our readers. Your donations allow us to report on issues you tell us matter, and provide you with a summary of the most important Dutch news each day.
Make a donation