Eindhoven requests €170m to attract foreign tech, win war for talent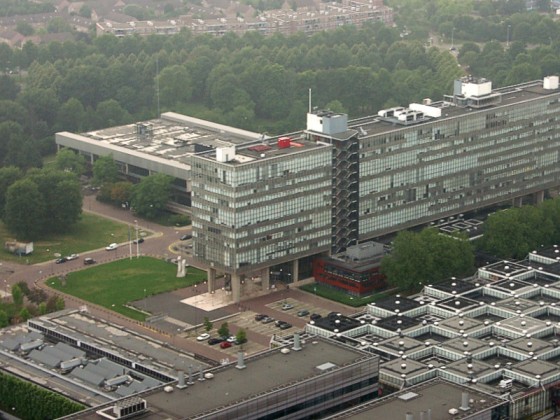 A €170m investment plan to attract foreign tech businesses to the Eindhoven region has come in for criticism for being 'mostly pr' and 'elitist', the Financieele Dagblad reports on Tuesday
The proposal, which was presented to the cabinet on Friday, is meant to boost the region as a centre for technological innovation. Brainport Eindhoven, the lobby group which comprises companies such as ASML, Philips, DAF, VDL and NXP, is an important economic motor for the Netherlands but is losing the battle for talented staff, Eindhoven warns.
The government has set aside €950m for six areas that need help: Eindhoven,  Rotterdam-Zuid, the Caribbeann islands of Bonaire, Sint Eustatius and Saba, space centre Estec in Noordwijk, Zeeland and 'the nuclear issue', such as the transport of nuclear waste.
In order to make the Eindhoven region more attractive than other competing high-tech regions such as Munich, Helsinki, Singapore and parts of China, Eindhoven wants to improve the city's infrastructure, build a conference centre for high tech manufacturing industry, set up a design district and introduce English language cultural events geared to foreign staff.
Lobbying
It also wants to start intensive lobbying campaigns abroad to attract staff at prestigious universities, more international schools and a better integration of working and learning schemes on all vocational levels. It will also invest in technological innovation and set up a photonics institute which it hopes will also attract talent.
However, according to Erasmus University professor of urban and regional economy Frank van Oort, the plan fails to make clear why Eindhoven should get the money and not other regions with similar problems. Erik Stam, economics professor at Utrecht University, told the paper that the plan has 'a lot of pr and little analytical substance.'
Definitions
Van Oort also branded the plan 'elitist' and expressed doubts about whether new jobs for highly skilled staff will lead to jobs on lower and intermediate levels. He also fears that investment in things like a photonics institute and top drawer cultural amenities will not benefit the whole of Eindhoven, the FD writes.
The experts also question the government's criteria for allocating the €950m fund. 'The question is how these regional problems have been defined,' Van Oort told the paper. 'Is it market failure? Can money actually solve the problem? The cabinet doesn't seem to have a vision.'
Van Oort told the FD the cabinet has a duty to weigh the interests of all regions and should 'not simply hand over a big bag of money to one hoping it will do the trick.'
Single region
Last October Dutch employers organisation VNO-NCW launched a project to promote the Netherlands and neighbouring regions as a 'sustainable urban power house'.
The project's supporters say Dutch cities are too small to compete in what it calls the 'battle of the cities', in which mega cities compete for investment and talent.
By treating the Netherlands as an urbanised delta with 17 million inhabitants, the project's supporters say that are creating a very strong player in this 'battle of the titans.'
'Our city marketing is too fragmented and inefficient,' the project website says. 'In practice, the Dutch cities compete with each other abroad.' Amsterdam Metropool, Brainport Eindhoven, Twentestad, Ede Food Valley, Regio Groningen Assen and Dairy Delta are just some of the names Dutch regions use when marketing themselves abroad.
Thank you for donating to DutchNews.nl.
We could not provide the Dutch News service, and keep it free of charge, without the generous support of our readers. Your donations allow us to report on issues you tell us matter, and provide you with a summary of the most important Dutch news each day.
Make a donation