'I'm one of those people who loves the rain, so I'm in the right place'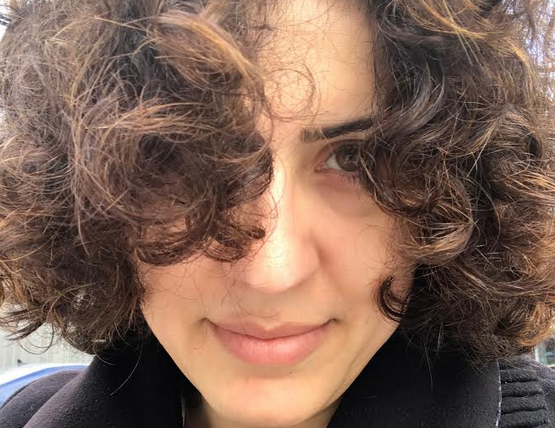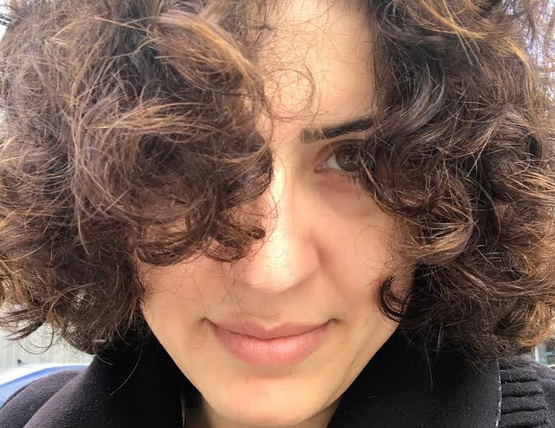 In search of an affordable university course in English, Somaye Dehban left her hometown of Tehran to build a new life in Utrecht. Some 13 years later, she is a Dutch-speaking, pancake-loving, echte Nederlander, with a shiny new Dutch passport.
How did you end up in the Netherlands?
I came here to study. I have a degree from Iran in Applied Mathematics and Computer Sciences, but I was more a Social Sciences and Humanities person and wanted to study in this field in English. The UK was very expensive and America was very difficult with Iranian nationality. I had a friend who did her PhD at Utrecht University … and I came across University College Utrecht [a Liberal Arts and Sciences college which is a faculty of Utrecht University] and I applied and I got in.
I came in January, so one of my first impressions was the rain. I'm one of those people who actually loves the rain, so I'm in the right place.
How do you describe yourself – an expat, lovepat, immigrant, international etc?
It's a question of identity. My identity has evolved over time. I don't call myself an expat and I didn't come here for love. I don't see those words describing me very much. I count myself very Dutch. At some point I emigrated here, but I'm now Dutch. My Iranian heritage is part of the package that I have, but it's not my identity.
How long do you plan to stay?
I'm not going to leave. I call this country my home. Here, I can be who I want to be. I don't want to make it an ideal place and say, 'oh, this is paradise' – it has its own dilemmas and challenges. But I still call it home because I feel very safe here – physically safe, and also, from a social perspective, I have the space to grow and I can apply for any job I want. And from a political stance, I can criticise the government and know that I am not going to be taken into custody.
Do you speak Dutch and how did you learn?
Yes. When I came here, German was my second language and so I could identify [Dutch] words when I heard them in the street. I took a crash course in 2009 and that brought me to B2 level in the Dutch language. I'm moving more and more towards making it my work language. The challenge is that, the moment that I start speaking Dutch, my accent is a lot louder than my actual sentences, so the Dutch people just switch back to English.
What's your favourite Dutch food?
Pancakes! Because you can make so many different varieties. I knew about pancakes from back home where I was born, but we have only one type and that was with meat and spices, and here we don't eat things like that. When I saw it was a flat, kind of bread … it was very surprising for me. As a mum, when I ask my kids what they want for dinner and they say 'pancakes', I feel over the moon, because that's the easiest thing you can do!
How Dutch have you become?
I can say that 'Ik ben een echte Nederlander' and I have found that I have become very direct. I have learned to ask directly when I want something. When you are a connector, you need to ask for things a lot. Instead of beating around the bush, I just say what I want to say. I have also learned how and when to compromise – and when not to.
My parenting style is definitely very Dutch. I encourage my boys to play in the mud. I let them discover their environment and, if they fall, I go to them, I stand by them, and I tell them to stand up on their own. I like this Dutch attitude that the kids, when they turn 18, go and live on their own. I am very much preparing them for that moment by asking them to help around the house and do chores.
Which three Dutch people (dead or alive) would you most like to meet?
Anton Corbijn: I just love his style of photography. One of his movies, 'Control', really affected me. Once in a while, I just sit and watch it with a glass of red wine. He has a very great artistic view and I hope to one day meet him and do a project with him, in one way or another.
The former queen, Beatrix: She was queen when I came to the Netherlands and I really like her – she's so elegant and lovely. I would ask her about the controversy over her father. I'm very interested to see how she views it now and what she has to say about it.
Pim Fortuyn: When he was assassinated, we heard about it even back in Iran. It was one of those events that shook many people. I think if he was still alive, we wouldn't have a Geert Wilders. Maybe we would have a more moderate right-wing politician – although he didn't call himself right wing; he always distanced himself from the label.
What's your top tourist tip?
Once I made a trip with my mother from Utrecht to Texel. We went to Central Station in Utrecht and then picked a number and counted that number down from the departure board to see which train we would end up on.
It was like a zig-zag. We just went around Holland, and at every station where we got off, we walked around a little bit, found a café and had a coffee. We started at around 10 in the morning and I think at around 9:30 in the evening we arrived in Den Helder. We stayed the night and the next day we took the boat to Texel. This was the best trip of our life. We have been travelling together over the last 10 years and still, whenever we sit together and review our memories, this is the best.
Just buy one of these open tickets that is valid for a day and simply get on a train and see different places. One of those issues that we take for granted is that literally everywhere in Holland is accessible by public transport – just benefit from it and enjoy that.
Tell us something surprising you've found out about the Netherlands.
Back in Iran the air pollution is very high, and it was very amazing for me that I could actually see the blue sky here.
The Dutch are always complaining about the weather, but when it's summer here, everybody goes on holiday to another country! They know that for 10 months of the year it's going to rain and from a very young age they keep telling kids that rain is terrible and then, when it's summer time and the weather is actually quite good here, they all pack up and go camping in France!
If you had just 24 hours left in the Netherlands, what would you do?
I think I would get the best apple pie from Limburg and then go to the best brewery in Leiden, where they have over 150 types of beer. So, I take my cake and I go to the beer place and then I invite my five closest friends. First, we will have a beer and then we will eat the apple pie. I would take it very slow. And I would go to the sea, for sure. I love the Dutch sea. And I would just sit and watch.
You can find out more about Somaye and her latest campaign on CrowdPress. For information about her connecting and fundraising services visit yourfundingnetwork .

Somaye Dehban was talking to Deborah Nicholls-Lee
Thank you for donating to DutchNews.nl.
We could not provide the Dutch News service, and keep it free of charge, without the generous support of our readers. Your donations allow us to report on issues you tell us matter, and provide you with a summary of the most important Dutch news each day.
Make a donation