Dutch national identity goes further than singing the Wilhelmus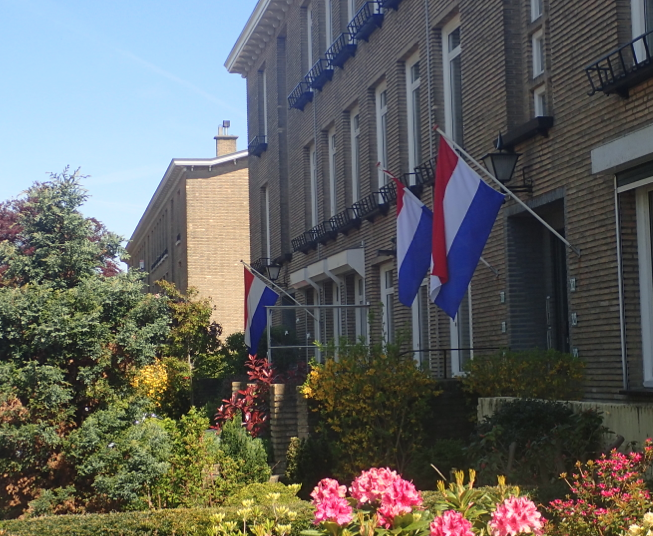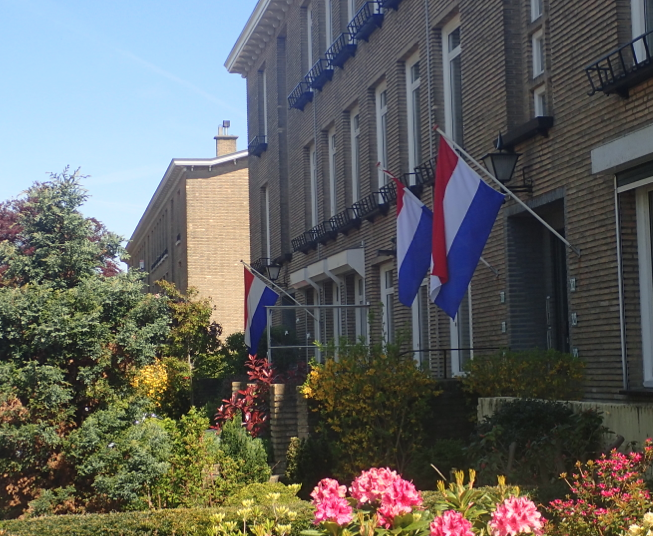 National identity is about more than the national anthem, writes Kim Putters, head of the government's social policy advisory body SCP.
This summer the search for what constitutes the Dutch identity took centre stage once again. A rumour about including the national anthem in the school curriculum as part of the next government's policy programme got tongues wagging. Opponents responded by protesting that the Dutch colonial past should be given more priority.
It never ceases to amaze me how any discussion about what does or does not belong to the national identity becomes mired in whataboutery.
Our children should be taught about the Wilhelmus as well as our colonial past, but they should be taught much more than that. In my opinion, this trade-off of historical achievements represents an insidious and broader erosion of historical and cultural awareness.
The arts and culture ceased to be a priority for the Dutch years ago. When the SCP asks people what the government should spend their money on, arts and culture invariably languish at the bottom of the list.
Optional
Social science, art and cultural history have been relegated to the status of optional subjects in schools, and it is highly doubtful whether children know what once happened on the ground they tread on their way to the classroom. All this is a result of political choices, but also our own individual choices and the accelerating pace of life.
Let's start with politics. Years of talk of money being thrown indiscriminately at the arts has tainted the sector in the eyes of the public. It has become an easy target for cutbacks. After all, who wouldn't want to stop subsidising a bunch of lazy lefty artists?
The government is slowly but surely expected to disengage itself from the arts and culture, not only in terms of content but financially as well. If people want culture let them pay for it, the thinking goes. England's British Museum is free, open to anyone who wants to learn about the country's heritage, whenever they want.
The value of diplomas
Then there's education. The curriculum is increasingly focused on the value of a diploma in the labour market rather than turning young people into well-rounded individuals.
Fortunately the two things are not mutually exclusive, but the fact is that economic worth is now the foundation of many a school curriculum. More compulsory economic subjects, fewer social science classes and history. I feel the latter are due a status upgrade. Stop calling them 'pretstudies' [university courses that are considered fun economically worthless – DN] for a start.
We also need to take a good hard look at ourselves. How conscious are we of our heritage? It took me ages to realise that the road I used to cycle over every day as a boy was an 800-year-old dam. There was a boundary stone that once separated two villages that had been a scene of wartime fighting and high water. Going even further, back the ownership of this area was hotly disputed by dukes. No teacher said anything about this in school. And at home, at the kitchen table, neither did my parents.
Symbol
The debate we have seen this summer is a good one, but it is too narrow. The Wilhelmus merely symbolises the need to pay more attention to historical and social developments in politics, business and education, both in school and at home. This will contribute to mutual understanding and to the ability to relate to our environment.
The opportunities are there for the taking. SER recently published a report about the ways the arts and culture contribute to social and economic value. It focuses on entrepreneurship and better working conditions, but also highlights cooperation between government and businesses.
We have an international reputation for our orchestras, DJs and artists. Investing in this sector boosts tourism, the creative industry and education, and promotes social and historical awareness.
I hope this discussion will herald a broad reorientation of who we are, where we come from and where we want to go.
Schools, businesses and people sitting round kitchen tables don't need to hang around for a coalition agreement to take action. Awareness of the past gives society – and the economy – a handle on the future.
This article appeared earlier in the Financieele Dagblad
Thank you for donating to DutchNews.nl.
We could not provide the Dutch News service, and keep it free of charge, without the generous support of our readers. Your donations allow us to report on issues you tell us matter, and provide you with a summary of the most important Dutch news each day.
Make a donation