How to go Dutch: the final installment, as those crucial envelopes arrive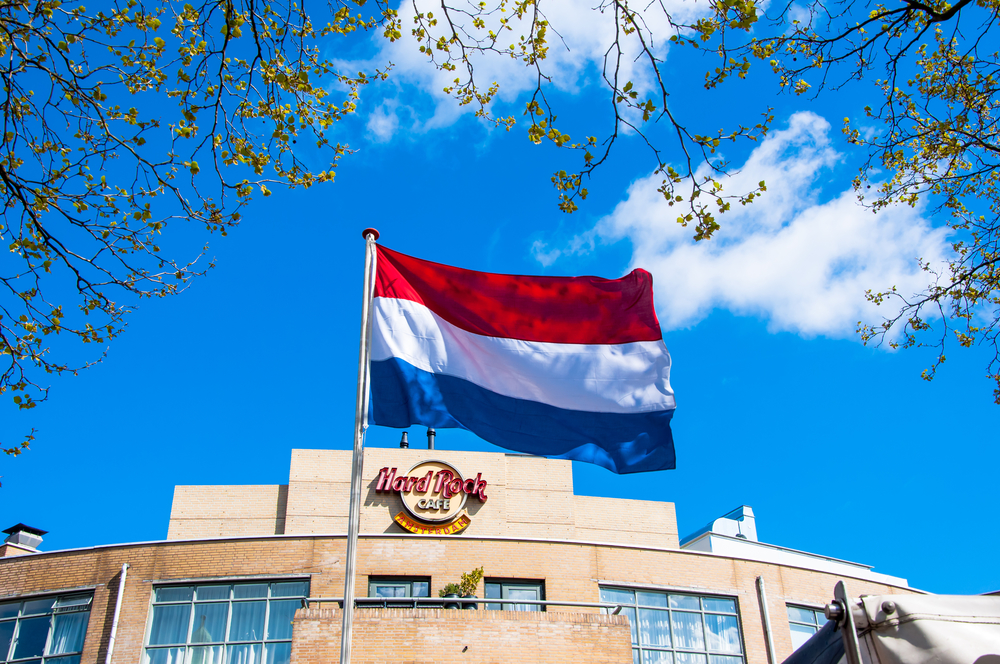 Six years ago Molly Quell moved to the Netherlands with her husband, an academic, for a short-term project. Now she's a divorcee, has fallen in love with a Dutch guy and finds herself in the unexpected position of having to integrate. Read the first, second, third and fourth parts of her series.
I was working from home on the day the letter arrived. I heard the familiar ka-chink as the post was pushed through the mailbox. I got up from my desk and peered down the hallway. I had been checking the mail with increasing anxiety over the past few weeks. There was a letter, lying on top of the Makro coupons and health insurance bills. And it appeared as though that letter was from IND.
I crept down the hall, as if otherwise I might startle the envelope and cause it to turn into a negative response. It took me some time to open it.

Ironically, as I'm writing this now, I just met, for the first time, my reason for applying for permanent residency, face to face.
Getting sick
I first interviewed immigration lawyer Jeremy Bierbach back in 2014, about a case he had before the European Court regarding the obligation of long-term residents in the Netherlands to take exams to show they were becoming properly integrated.
During our interview, Bierbach turned the tables and started asking me my story of how I ended up in the Netherlands. I was initially the partner of a highly-skilled migrant and when that relationship ended, I applied for residency under the DAFT treaty.
My visa was valid for five years and my various consulting projects were going fine. Yet Bierbach nagged me for a while about how I was eligible for permanent residency and how I should apply. 'What happens,' he asked, 'if you're injured and can't work? You'll have to go back to the US. And then what?' As a fellow American, he knew what buttons to push.
Just after I spoke with him, I was offered a job where my employer sponsored my work visa. But his remarks stuck with me. With an employer-sponsored job, what if something happened to my office. If we were restructured. If I got fired. I had 60 days to pack up and leave. And so, despite the fact that I wasn't obliged to pass the tests, I ultimately decided to go for it at the beginning of 2016.
It helped that the editor-in-chief of this esteemed publication told me she'd let me write a series of articles about how awful the exams were if I took them.
Bigger issues
You can read the rest of this whole series to learn about the kafka-esque process of applying, the weird questions, the racism, the exam centres designed by former gulag-officials and time-consuming studying. Once the application was in the mail, however, the deeper problems started.
'I'd leave the country if Trump was elected my president too,' a friend told me one night. Someone who had known me for the past five years. If anything, I abandoned the country during the high point of a competent president: I'd only just arrived when the Supreme Court upheld the health care mandate. Trump is terrible but I'm not a political refugee.
'So you're Dutch now?' I was asked over and over. After the twenty-seventh time explaining that I wasn't applying for Dutch nationality, I wouldn't get a passport, I couldn't vote, I started answering simply 'nope' and moving on.
'You won't be an American anymore!' I heard from family and friends back home, as if having a Dutch permanent residency was going to make me any less loud or less in favour of chocolate peanut butter desserts.
Permanent residency is none of those things. It's nothing more than some bureaucratic hurdles to jump through to make my life easier.
Or at least that's what I keep telling myself.
Changes
That letter sitting in my hallway didn't turn into a negative response. It congratulated me on my successful application. Two weeks later, another letter turned up. One that invited me to the immigration office to pick up my new residency permit. Which I did.
Since I first started this process way back in January 2016, my life is very different. I left that job with the residency permit. I went back to DAFT. And then I was offered a really great job at a place that couldn't sponsor my permit. They made the offer three weeks before that letter arrived. Now I eat lunch with my colleagues together every day. Bread with some butter and a single slice of cheese.
During this year's elections, some of my colleagues and I started a podcast about the elections. Now I can probably name more members of the Tweede Kamer than the House of Representatives. I've gotten my foreign journalist in the Netherlands badge of honour and written about Geert Wilders. He's even blocked me on Twitter.
And somehow during this process, I acquired one of these Dutch boyfriends. We had our dinner just after 18:00 tonight. Then we sat on the couch and read today's Volkskrant. Tomorrow morning, we'll have hagelslag on our bread for breakfast.
I definitely think I'm integrated now. But the inburgering process had nothing to do with it.
This is the fifth and final part of Molly Quell's quest to 'go Dutch'. You can read the  first, second, third and fourth parts of the series here.
Thank you for donating to DutchNews.nl.
We could not provide the Dutch News service, and keep it free of charge, without the generous support of our readers. Your donations allow us to report on issues you tell us matter, and provide you with a summary of the most important Dutch news each day.
Make a donation