'Locals are extra friendly to me when I try to speak their language'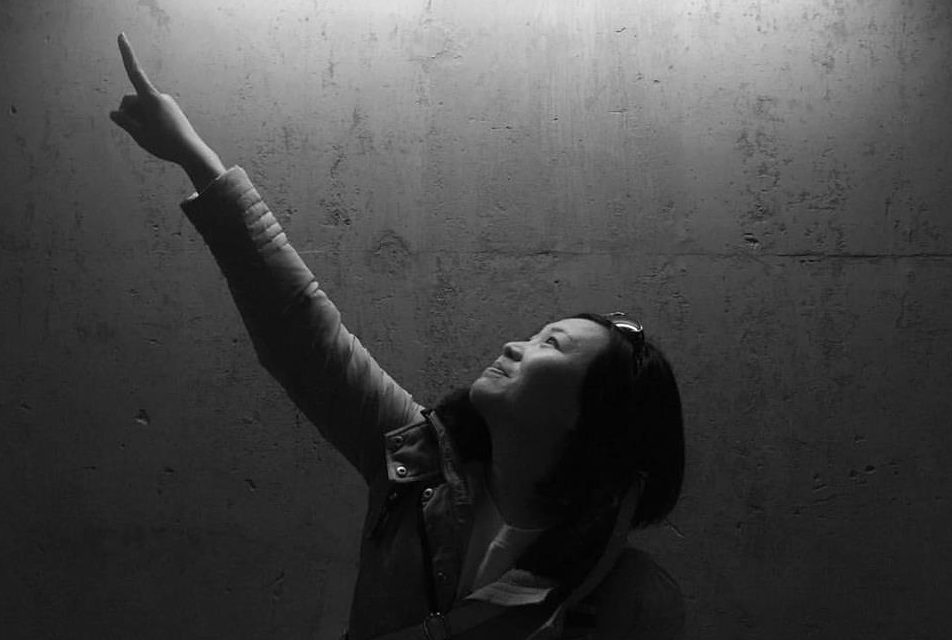 "I moved here for love!"
Graphic designer Yihmay Yap (40), hails from Malaysia and moved to Rotterdam for love. Two and a half years later, she's still learning the language and discovering her favourite places in the country.
How did you end up in the Netherlands?
It's a long story, but in short, I moved here for love! My husband is from Rotterdam and we met when he was traveling around Asia and I was living in Singapore. We initially met in Singapore but we decided to meet up in Vietnam. That's where we found out that we clicked really well. So he decided to move to Singapore to be with me and he ended up living there for seven years. But then he moved back to the Netherlands and when I came to visit after a year, he proposed! So that's when I packed up and moved to Rotterdam to start a new life!
How do you describe yourself – an expat, lovepat, immigrant, international etc?
I am from Malaysia, but I've been living outside of my home country for more than half of my life. I wouldn't call myself an expat because it sounds exclusive. I don't want to categorise myself into a specific group. I am just living my life; trying to experience difference cultures wherever I am, whenever I can.
How long do you plan to stay?
I don't have any concrete plans on how long I'll be living here. I just take things one step at a time and see what life brings to me. Although I would love to move back to Southeast Asia one day, because I feel that my heart is still in Singapore and Malaysia. My husband, however, isn't a fan of moving back there because housing is expensive and he thinks things are 'crazier' there. But I still keep my door open. I don't know where else I'd move to.
Do you speak Dutch and how did you learn?
I enrolled in a Dutch class when I came here two and a half years ago. Language is not really my forte, so it's taking some time. I still try to use my broken Dutch whenever I can because I realise that the locals are extra friendly to me when I try to speak their language. When my colleagues found out that I am learning Dutch, they speak to me in Dutch to help me practice. I think that it is super sweet of them to do that.
What's your favourite Dutch food?
I love boerenkool! I fell in love with this dish the first time I tried it many years ago. I was still living in Singapore at the time and I would even try to make it over there. I also really like haring maybe it's because I really love sashimi and sushi and it's pretty close to that. I like the ritual of eating it whole too. But speaking of food, I do miss the food back home in Singapore and Malaysia. Even if you're able to find a lot of international restaurants here, it's just never the same.
How Dutch have you become?
I fiets every day to work, even when it's raining. But I'm not sure if that makes me Dutch. I lost my bike a while back though and on that day my husband told me, 'you're a real Dutch person now!' (laughs).
Which three Dutch people (dead or alive) would you most like to meet?
I honestly can't think of anyone in particular. I am an easy going person, so for me, if I meet you it's nice, but if not, then it's also okay. I am a fan of art and design but I'm not die-hard about it. Even with famous actors, I'm not too privy… Okay, maybe Leonardo DiCaprio! But he's not Dutch (laughs).
What's your top tourist tip?
Even if it may seem intimidating, go and rent a bike. It's a good way to feel like a local and it's the best way to explore the city!
Tell us something surprising you've found out about the Netherlands
There are quite a few things that have surprised me here. Aan tafel is one of them and it's interesting to me how Dutch people have their meal on time every day. In Asia we eat hot food at almost every meal, so it's interesting that warm lunches and breakfasts aren't common here.
Also, I moved here in the winter so there weren't many people out on the streets. But when spring and summer came it came as a shock that there were so many people out! I've also noticed that spontaneous meet ups with friends isn't common here. Even my inburgering book says that you should always make an appointment.
If you had just 24 hours left in the Netherlands, what would you do?
I feel like I still don't know the Netherlands well enough. I've only been here for a little over two years so I don't have my favourite places or restaurants picked out yet. I'm still searching for them. To me a places aren't what makes a city special, it's the people. So with that said, I would spend my last 24 hours meeting up with all of my friends because to me, their company is what's most valuable.
Thank you for donating to DutchNews.nl.
We could not provide the Dutch News service, and keep it free of charge, without the generous support of our readers. Your donations allow us to report on issues you tell us matter, and provide you with a summary of the most important Dutch news each day.
Make a donation