Male circumcision is 'violation of bodily integrity' and should be banned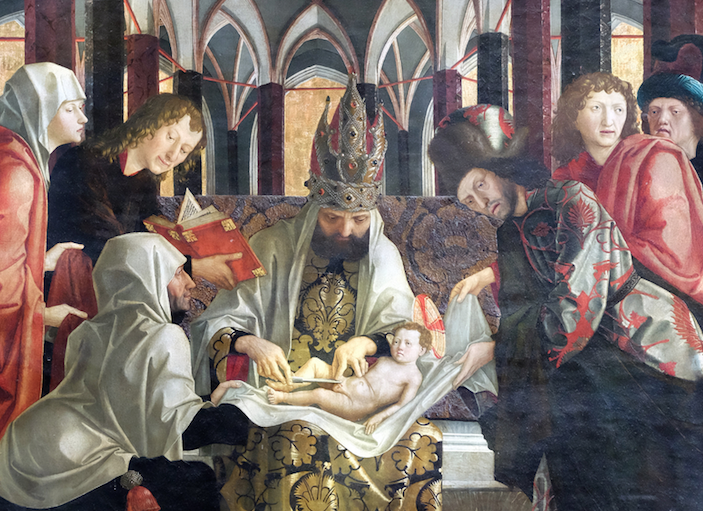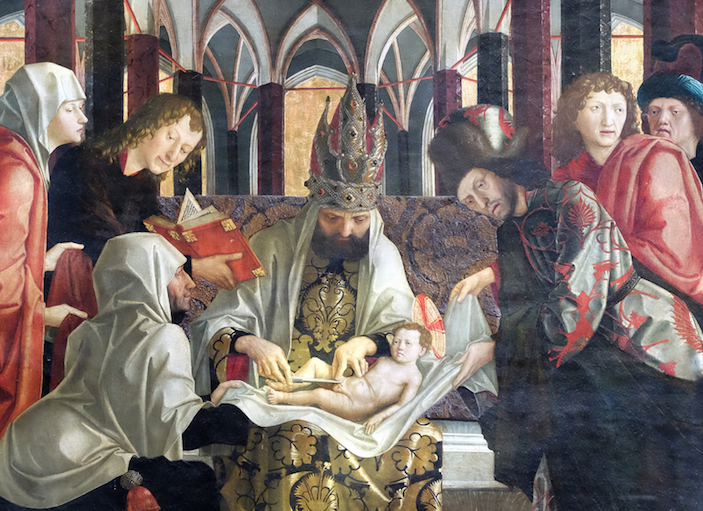 A ban on male circumcision should be put on the political agenda, say Wouter van Erkel and Koen Sijtsema of D66's youth wing Jonge Democraten.
In the Netherlands thousands of boys, both Jewish and Muslim, are circumcised for religious reasons every year. Estimates range between 10,000 and 15,000 circumcisions carried out in this country annually.
Campaigner Ayaan Hirsi Ali highlighted the issue years ago but every time circumcision is subject of a public debate, politicians shy away from putting it up for discussion in parliament. That is a great shame, because non-therapeutic male circumcision is an infringement of fundamental rights.
The fact is that male circumcision (as is female circumcision which, fortunately, has already been banned) is a violation of the integrity of the body. Often parental autonomy is used as an argument to allow this violation to take place. That is a nonsense. Of course parents are at liberty to raise their children the way they like but the line should be drawn at circumcision.
Child protection services
A parent who wants to remove, say, his child's earlobe based on a decree of God would soon be dealing with police and child protection services. So why should the removal of a boy's foreskin be any different?
Doctors' association KNMG put it that the medical advantages of circumcision, if any, are way outnumbered by the risks and other disadvantages, such as the loss of up to 30% of erogenous tissue. The association's findings were supported by associations of paediatricians, urologists and paediatric surgeons.
There is, of course, nothing wrong with circumcisions that are carried out for medical reasons, and the same goes for adults who decide, for whatever reason, to have the operation. The problem starts when freedom of religion is used as an argument to submit a child to circumcision.
Religious marker
Freedom of religion implies that every person is free to adhere to any religion they like. That freedom must under no circumstances include the infliction of a religious, permanent marker on another person. Then one person's freedom curtails the freedom of another.
Then there is the aesthetic argument for circumcision. A circumcised penis is simply more attractive, Ali B. once explained in a television show. He is entitled to his opinion but it is no reason to subject children to circumcision.
We are not talking about sticking-out ears, after all. A child may well experience psychological damage from having big ears. But if a child is happy the way it is those ears should remain the way they are. The rules for surgery on children are strict, and that is a good thing.
Underground
We are not advocating an immediate ban on circumcision. Our fear is that the moment that happens this deplorable practice will go into underground and we will lose sight of it completely.
Our proposal is to discourage circumcision by increasing the minimum age for circumcision step by step and to legally oblige parents who register their child to be circumcised to adhere to an informed period of reflection.
This will allow the realisation that circumcision is not right to take hold in religious communities. A future total ban will then be easier and safer to impose. A woman is boss of her own belly; a man should be boss of his own penis.
This column appeared earlier in the NRC
Thank you for donating to DutchNews.nl.
We could not provide the Dutch News service, and keep it free of charge, without the generous support of our readers. Your donations allow us to report on issues you tell us matter, and provide you with a summary of the most important Dutch news each day.
Make a donation