Deep-lying, even violent, divisions are a recurring theme in Dutch history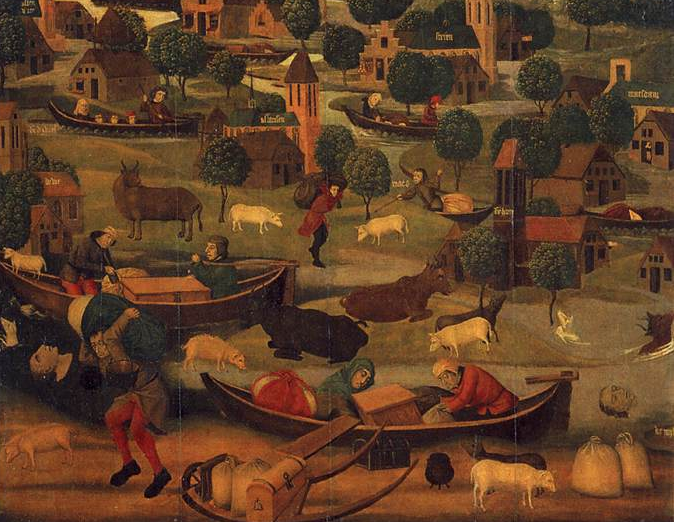 Historian James Kennedy's new history of the Netherlands shows that the Dutch tradition of tolerance was not driven by idealism, but a hard-headed need to hold together the patchwork of minority groups that made up the nation.
By Gordon Darroch
To many outside observers the recent Dutch election campaign, and particularly the dominance of Geert Wilders and the issues of migration and identity, came as a violent shock. A country that had long been viewed – and sometimes derided – around the world as a bastion of tolerance, progressivism and unencumbered dope-smoking seemed to have succumbed to the populist bug.
On the BBC's Newsnight programme, John Sweeney confronted a voter in The Hague with the question: 'When I was young Holland was the most tolerant and open society. What's changed?' The sense of aggrieved innocence was palpable, as if a much-loved celebrity from the 1960s had been exposed as an alcoholic wife-beating racist.
James Kennedy's new history of the Netherlands should be required reading for anyone trying to understand this trend. Kennedy, an American historian of Dutch heritage, was appointed dean of University College Utrecht in 2015, having moved to the Netherlands in 2003.
'Since at least the seventeenth century there has been a sense, at least among some Dutch, that they were superior to others because of their tolerance,' he says. 'It's something that also characterised the predominantly Protestant nature of this country over its Catholic minority.
Hierarchical
'That has a double legacy, because on the one hand it was a Protestant culture that did truly commit itself to a kind of freedom of conscience, but at the same time it was a hierarchical relationship. As I say in the book, there were people who tolerated and people who were tolerated. Tolerance was never intended to create equality of opportunity, and for a long time it certainly did not mean equal access before the law or equal social or intellectual status.'
The limits of Dutch tolerance were reflected during the election campaign when Mark Rutte published an open letter 'to all Dutch people', but whose harshest criticism was reserved for a minority who refused to 'act normal'. 'We feel increasingly restless when people abuse our freedoms to stir things up, when that very freedom was the reason they came to our country', wrote Rutte.
The prime minister later denied that his words were directed at migrant groups, but Kennedy says the message was clear. 'It's the idea that this is a normal country full of normal people, and those people are like you and me, or like the prime minister, and if you're not normal then you don't belong in this country. But it's is a particularly rude and confrontational choice of words; even by historic standards, it's a very direct way of saying who belongs and who doesn't belong.'
Golden Age
In his history Kennedy shows how the current polarisation and hardening of the political debate reflects the deep-lying, even violent divisions that are a recurring theme in Dutch history. He describes the popular uprisings of the Golden Age, when magistrates would come home to find their homes had been plundered and their worldly goods chucked in the canal by an angry mob.
A more recent parallel is with the 1970s, when the political landscape was fragmented and divided, the rigid divisions between Protestants, Catholics and social democrats were breaking down, and there was widespread social anxiety driven by terrorism and fears about migrants – in that time the Surinamese – failing to fit in and radicalising.
Kennedy cautions against drawing too many parallels between the past and the present, but he notes: 'There were 600 people wounded in the altercations between the police and the rioters in Amsterdam during the installation of Queen Beatrix in 1980. That's a level of violence that we couldn't countenance in this society any more. We'd all be astonished by it. So I think 37 years ago there was a greater acceptance that violence and terror went with the territory. But it does show that polarisation and ugly confrontations in the public sphere are not something unique to our own time.'
One of the core lessons of Kennedy's book is that tolerance is not something that comes naturally to the Dutch or an accident of history, but the outcome of a rigorous, sometimes gruelling process of confrontation and compromise.
'Although I think I'm very clear about my appreciation of Dutch achievement, I also show that that achievement was often a perilous exercise, and that attempts to idealise the past are not the best way to consider the present. Social harmony and peace involve reconciling tough and sometimes intractable differences.'
He cites as an example the way the Dutch presented their euthanasia policy to the world in the 1990s. 'They never said, "we're more humane than you are" or "we're better than helping people out of their misery". What they said was: "We talk about it. We try to sort things out." That's something I've always found interesting about the Dutch: they have this commitment to keeping the lines of communication open for some greater good before things lapse into violence or miscommunication.'
The rising sea
As a country the Netherlands is shaped to an unusual degree by its inhabitants rather than its landscape. Kennedy notes that even the fact that much of the country lies below sea level is the legacy of centuries of extracting clay to make bricks, in the absence of natural building materials. Measuring and mapping the world – another Golden Age speciality – is the first step towards controlling it.
Kennedy explains: 'If you want to understand Dutch progressivism, it's built on two things. One is that there is this willingness to let groups or individuals give free form to their own lives. Up until the 1960s that meant letting people be themselves in a collective way, but more recently it's changed to letting individuals be themselves. But the other thing is that there is this very, very strong regulatory tendency. Part of Dutch progressivism is seeing social trends and coming up with working arrangements so that nothing gets out of hand. In that sense there's a control-freak side to Dutch society.'
Between the 1970s and the start of the 21st century the Dutch strategy of settling difficulties by consensus produced a string of pioneering policies in areas such as soft drugs, prostitution, psychological treatment for prisoners, euthanasia and gay rights.
Though all these innovations, with the possible exception of equal marriage rights, had negative as well as positive consequences, they contributed to the Dutch self-image of being a beacon of progressivism – a gidsland – that had the confidence and expertise to help build a better, more progressive world. Many foreign observers looked on in admiration, unaware of the conditions that had produced this pragmatic attitude, and concluded that the Netherlands was simply a more advanced society – in John Sweeney's words, the 'most liberal country in Europe'.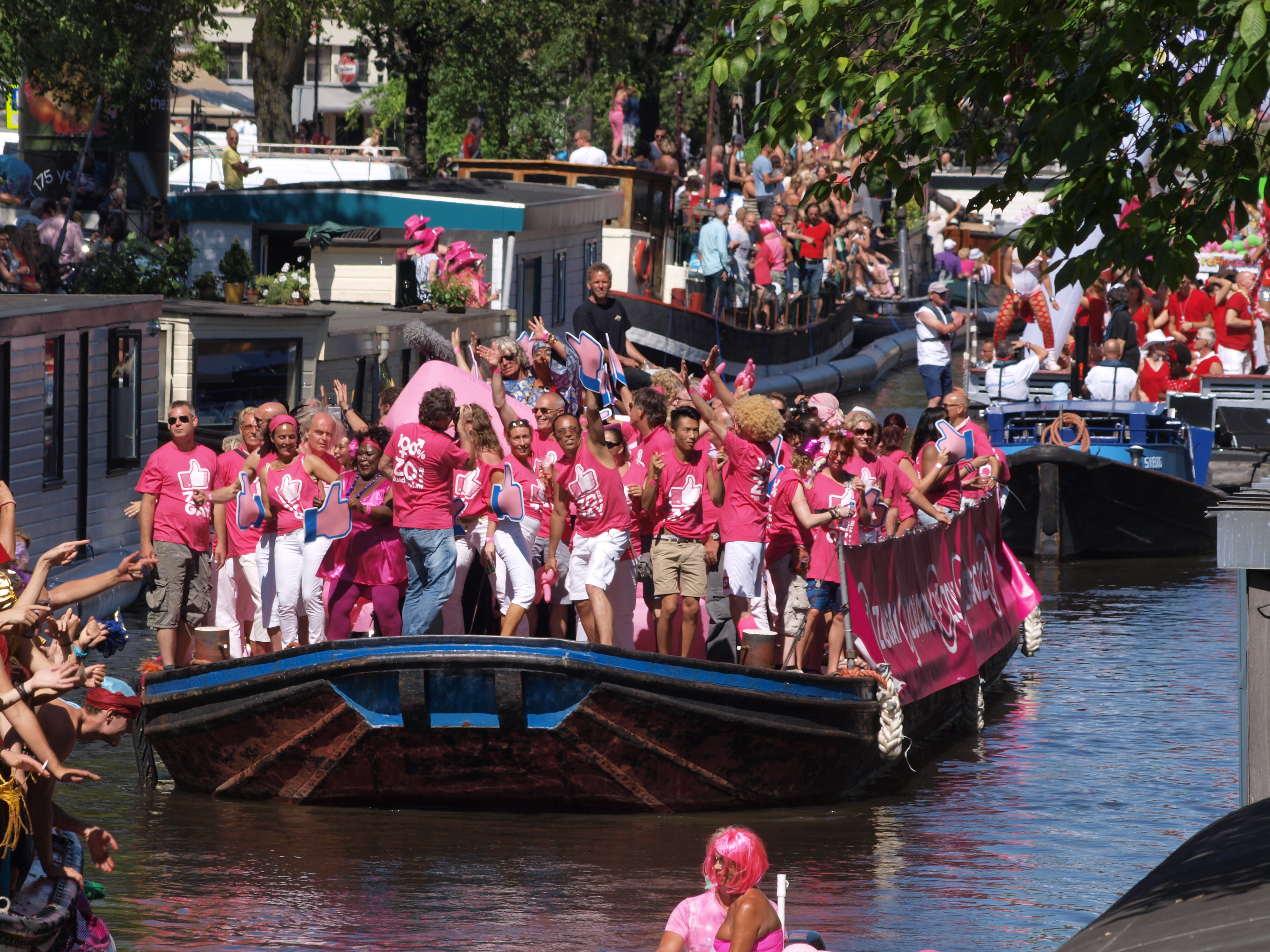 Changes?
So what, to pose Sweeney's question again, has changed? Fifteen years have gone by since the last groundbreaking social reform, Els Borst's law permitting euthanasia, and Kennedy believes the pioneering era has passed.
'I think two things have changed,' he says. 'The first is that what made the Dutch distinctive 15 years ago is no longer distinctively Dutch. There are other countries where euthanasia is allowed, there are other countries where gay marriage is settled law. The other thing is that the Dutch have come to talk about these things as past achievements to be cherished and defended. In that sense they've become more socially conservative. There's a stronger focus on preserving what's valuable about Dutch society. That's a very different mentality from the 1990s.'
It was also around the same time that Pim Fortuyn arrived on the scene and articulated the grievances of those who did not celebrate the postwar consensus, particularly when it came to multiculturalism.
'What Fortuyn did was he catalysed doubt: silent doubt about the pieties of the last century and of the latter part of the century,' says Kennedy. 'When I came here in 2003 I remember thinking that multiculturalism as an ideal in the Netherlands was dead. It was the year after Fortuyn had been murdered and they were still letting the dust settle. But I think these more conservative tendencies and trends have become much more marked now than I anticipated even at that time.'
Shifting debate
The public debate has shifted, says Kennedy, from the ideological differences of the 1970s to divisions based on personal and cultural identity. 'It's really about what kind of country and what kind of society the Netherlands should be, and how we understand the dangers. I don't think that was true in the 1970s. You could still talk about the ideological triangle between Christian democracy, social democracy and liberalism, and that's largely fallen away now.
'Globalisation has destroyed the traditional left-right distinctions. You get people on the right and on the left who feel left behind, and you get people on the right and the left who feel globalisation and open borders is a great thing.
'But globalisation has also created the need for different kinds of identification. One of the things that strikes me is that 2017 is the breakthrough year of a party like Denk, which had been predicted for years. It shows in a way how slow migrant communities were to pick up on alternate forms of politics. For a long time Dutch parties were surprisingly successful in integrating them, particularly the PvdA (Labour party), but this is no longer the case.'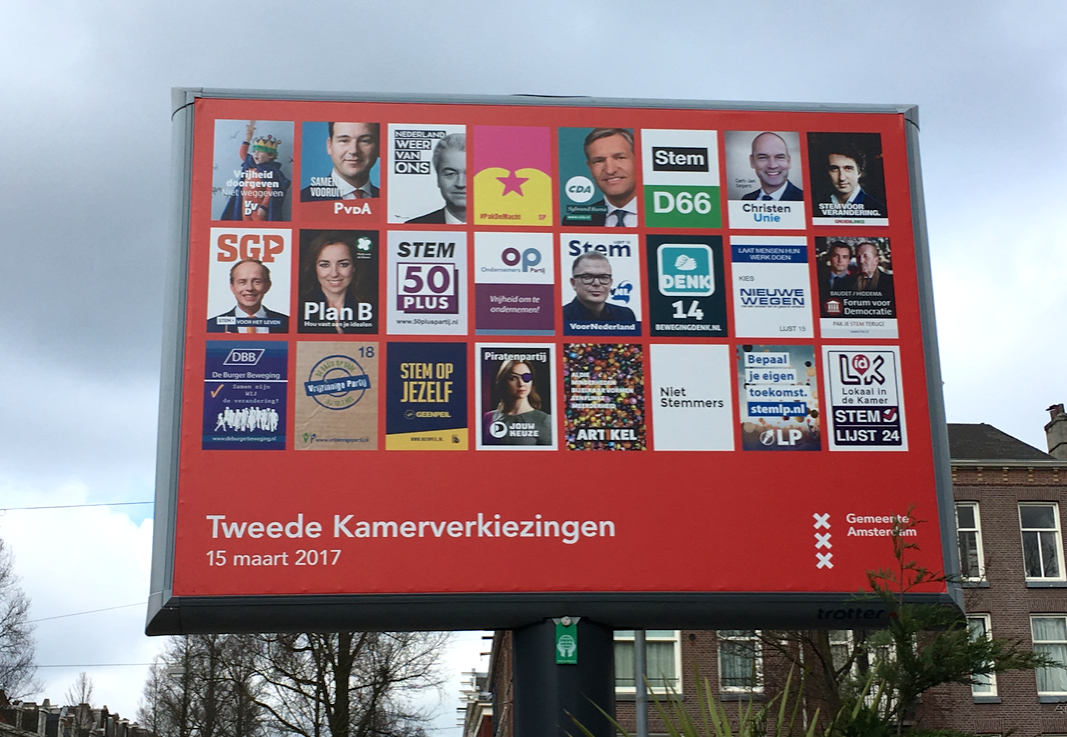 The Dutch instinct for consensus is two-edged: Kennedy declares at the outset of his book his admiration for their ability to shape 'order out of chaos', both in the landscape and the political arena.
But in our interview he admits that he predicted as far back as 2000, before the rise and murder of Fortuyn, that the Dutch were 'likely to become undone by their own progressivism'. The doubt that Fortuyn, and Geert Wilders after him, galvanised has forced the Netherlands to confront its progressive reputation and test the limits of its own tolerance like never before.
Challenges
Looking ahead, Kennedy says he expects the challenges of the next few years, such as the retreat of the US from the global stage under Donald Trump's 'America First' banner and the effect of Brexit in Europe, as well as the prevailing anxieties about terrorism and migration, to amplify the sense that the Dutch way of life needs to be protected from existential threats. 'You'll have parties on all sides that continue to emphasise national identity. I don't think it's going to be quite in a Donald Trump style, but I do think that there will be a strong tendency to do that.'
Kennedy contends that the feeling of lost innocence that the likes of John Sweeney experienced during the election is a force in Dutch society too.
'I think for a long time the Dutch felt they were at the end of history, that they had escaped every human peril and become a completely free people in a completely free society. Since the turn of the century there have been profound doubts about that vision. So now the question is what is that history, and to what extent does that history matter? That's one reason for writing this book now.'
A Concise History of the Netherlands by James Kennedy is published by Cambridge University Press on June 30.

Thank you for donating to DutchNews.nl.
We could not provide the Dutch News service, and keep it free of charge, without the generous support of our readers. Your donations allow us to report on issues you tell us matter, and provide you with a summary of the most important Dutch news each day.
Make a donation