Would you volunteer with refugees? These 14 Dutch people did
What is a typical volunteer? This is what international photographer Marcus Valance and his partner writer Daan Posthouwer asked themselves after spending most of 2016 volunteering in Greece and Lebanon during the refugee crisis.
The project 'Portraits of Dutch Volunteers' grew out of a desire to find out more about what makes a volunteer tick and to show that 'volunteers aren't all hippies wearing homespun socks', says Marcus. They chose their subjects randomly from a large cross-section of willing and eager volunteers, travelling all over the country to meet them and talk about their experiences.
'Portraits of Dutch Volunteers' shows how diverse this group really is.
'This project has a strong message – that there is no such thing as a typical volunteer,' says Daan. 'The motivations for volunteering are as diverse as the people themselves. These people, who have put their lives on hold to help others during the refugee-crisis, deserve to be honoured for what they do.'
Ansje (62) and Asgar (50) from Noord-Holland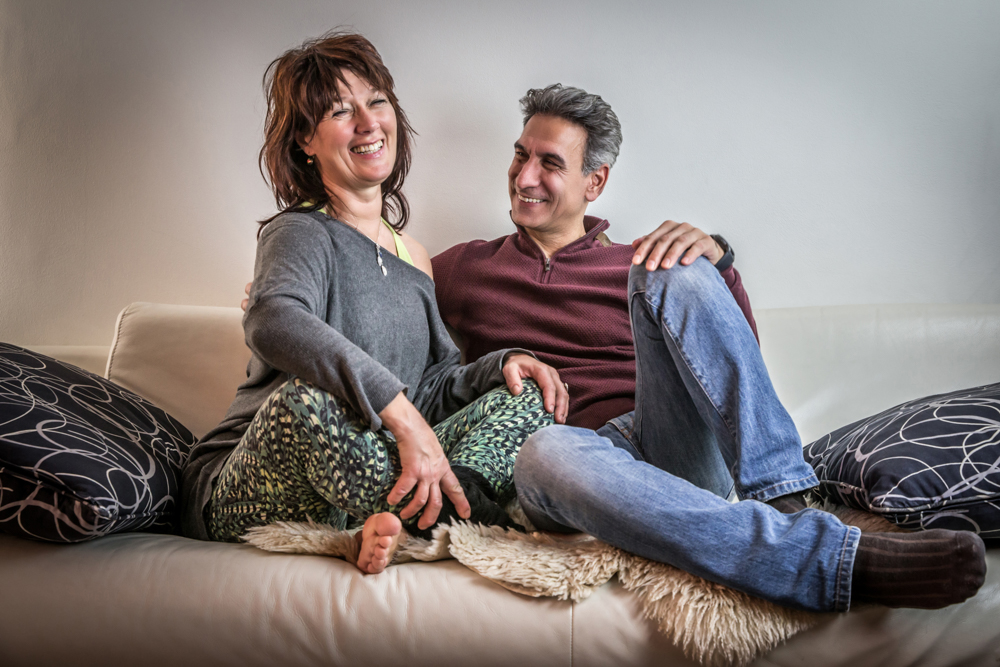 Ansje: 'I felt very sad and powerless about the refugees and wanted to do something specific instead of only donating. So when there was a chance to go and help in March 2016 on Lesbos I took it. After that I returned twice to Kara Tepe on Lesbos and asked my Iranian boyfriend to come with me because he would be of great help as he speaks Farsi.'
Nus (57) from Noord-Brabant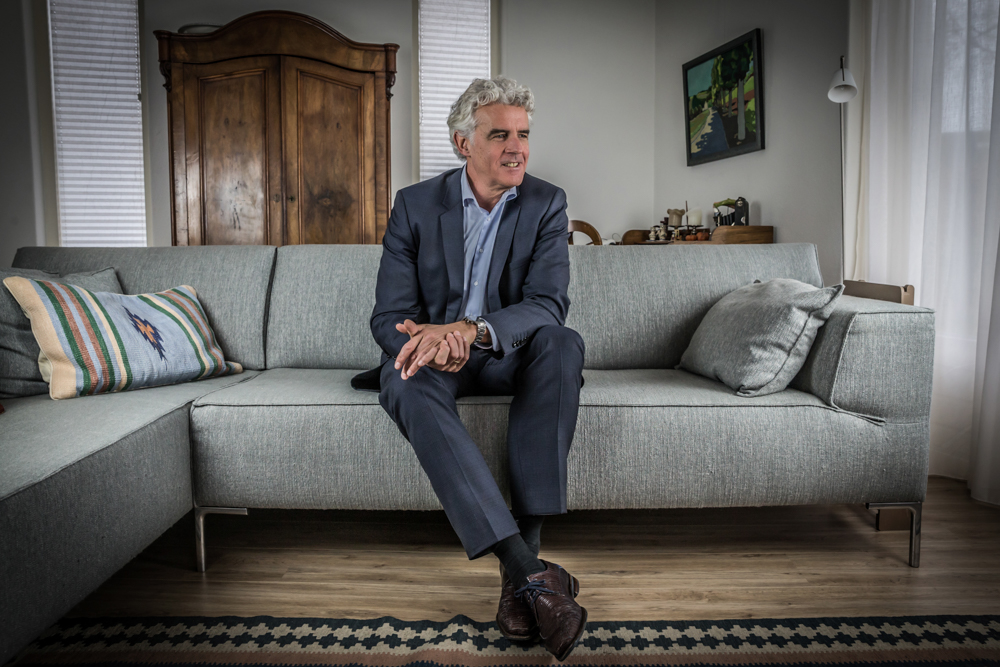 'In May 2015 my wife and I revisited Lesbos for the first time in 25 years… We saw for ourselves what the newspapers were writing about: rows upon rows of frightened yet relieved people; jaded yet still with strength; sad, but happy at the same time; hungry and thirsty people; old people, small children, entire families… When I was there in September that year I was asked by my university to participate in a fundraising for refugees so I could give meaning and shape to my gnawing discomfort … for me that was a reason to bring the theme of "refugees" into my educational institution.
I believe it is important to let the world know that helping people in need – in any way, not necessarily by being a volunteer on a Greek island- is an obligation for all of us regardless of age, sex, religion, political orientation, occupation, cultural background, social status, wealth or any other division one can make.

Daan (36) from Utrecht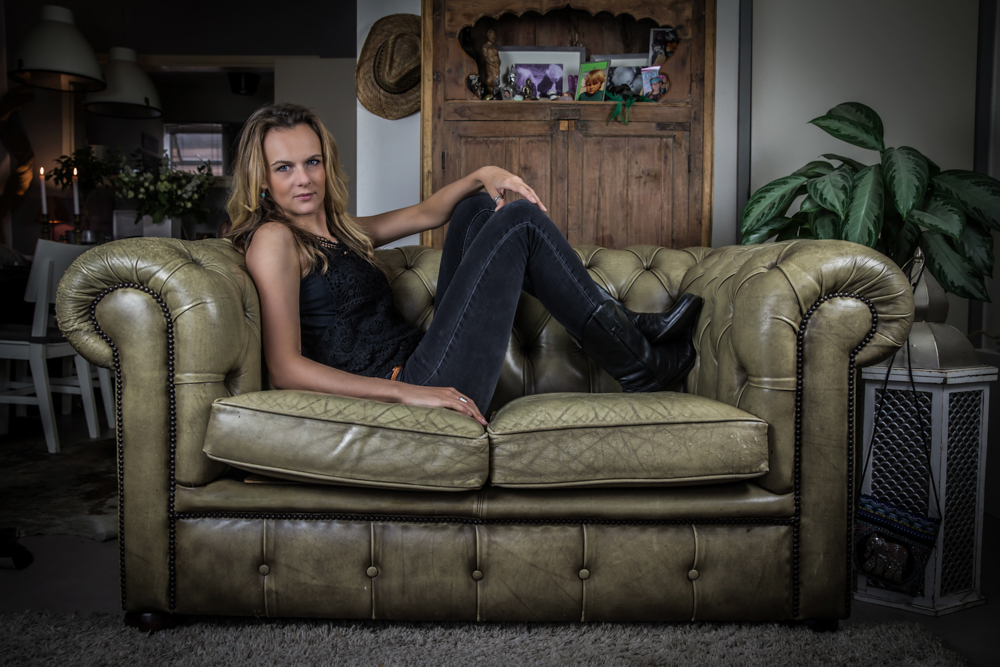 'In late 2015 I read the stories and I saw the pictures of friends who worked on Lesbos as volunteers. At that time, thousands of refugees were arriving each day. The need was very great and it was all very chaotic. The volunteers who took care of the refugees in any way they could, for example by handing out food and clean clothes. As a mother of two children aged 8 and 10 I made the choice to help and a week later I was on Lesbos. It's because I am a mother that I wanted to help out. I believe that when you're raising kids you need to show them a good example. I want to show them that there is always a way to help others in times of need; it does not matter where a person comes from. What if we ever need such help? Now my children understand why I did it and it's taught them a great lesson.'
Esther (39) from Noord-Holland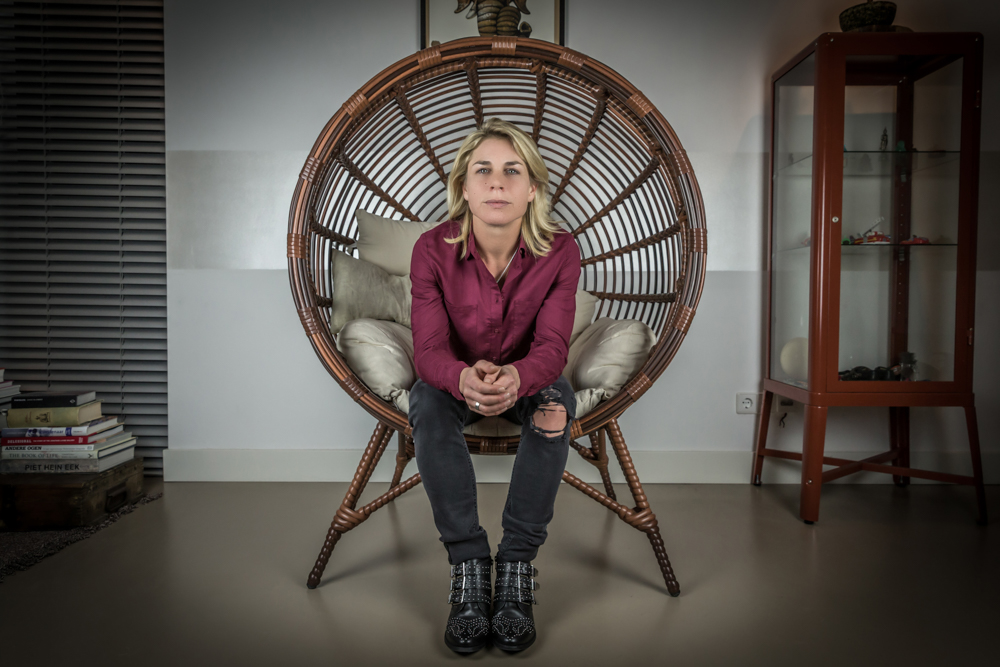 'Ever since I was a child I wished that people would look at the world with an open heart and an open mind. Helping other people as a volunteer gave me the feeling that I was doing the right thing; reaching out and holding children and adults from all over the world who had left everything and lost so much.'
Flip (48) from Noord-Holland
'Working with refugees is inspiring because it shows the resilience and perseverance of people and it gives you a wider outlook on the world. As an asylum lawyer I give people the opportunity to get their lives back on track. It gives my work meaning if over time they manage to find their feet.'
Ly (37) from Noord-Holland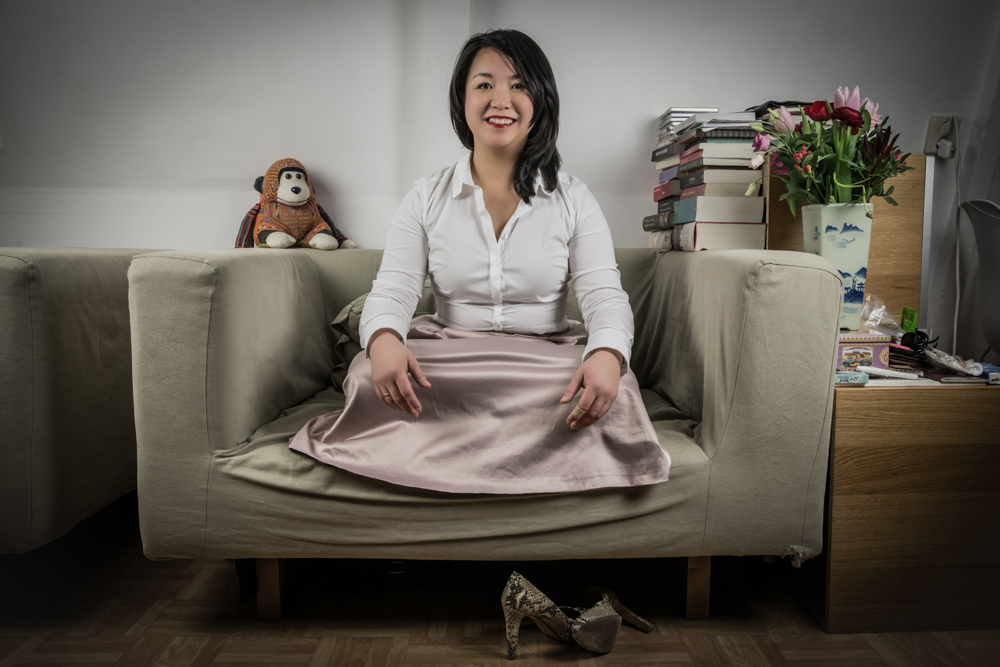 'I am one of the many boat refugees who fled Vietnam in the late 70s. I was a nine months old. Floating on the sea for days, we were picked up by a Dutch cargo ship eventually ending up in the Netherlands. With the help of many others, my family and I have built a new life here. Now, 36 years later, with the number of Syrian refugees drastically increasing I decided to go to Lesbos to help as these people deserved the same help as I did 36 years ago.'
Jan Willem (19) from Zuid-Holland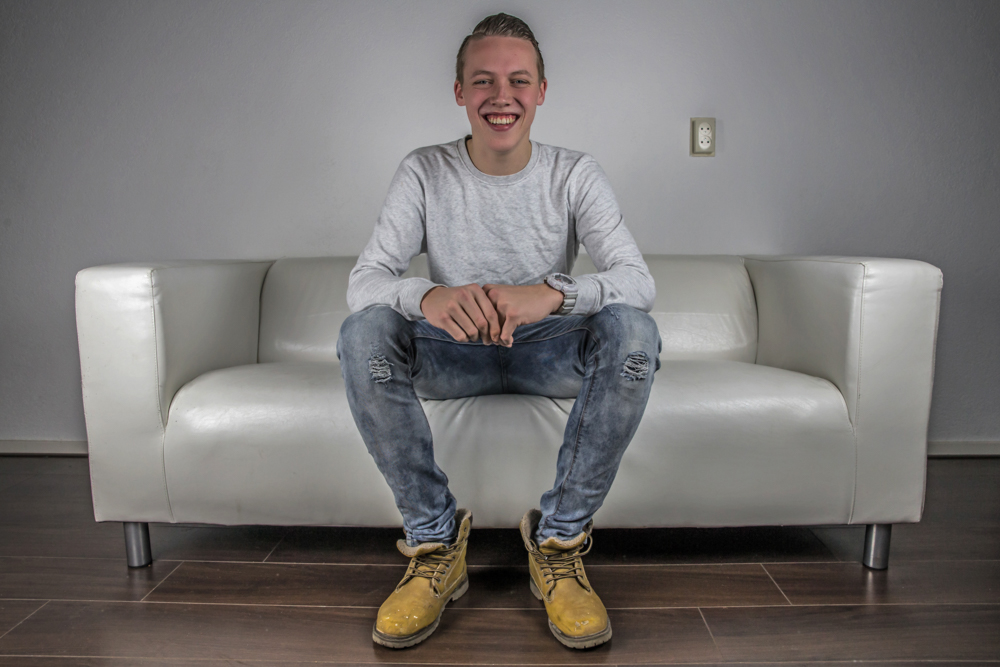 'I started the work because I followed the news, and couldn't sit down and just watch all the horror. First I signed up with the Red Cross helping refugees in the emergency shelters. After that, I felt I could do more so I decided to go to Greece and then I really couldn't stop helping.'
Puck (25) from Noord-Brabant
'I went to help on Lesbos because I could not bear to see these people making this terrible journey, especially the children and especially because it was not their choice. And I believe if you take care of people after such a traumatic experience then you help them get back to some kind of normality. Also, the smiles you get from the children you take care of even after such a scary boat trip is truly priceless.'
Jade (18), Peter (44), Nicole (48) & Storm (12) from Zeeland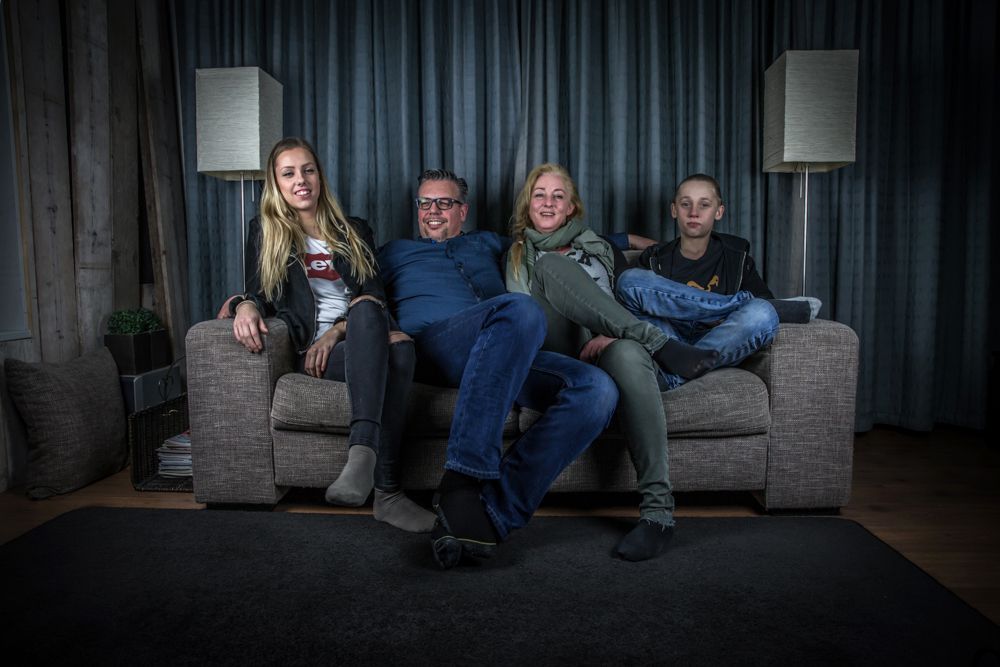 Nicole: 'It began when I saw pictures of the boats in Greece and the refugees drowning in the sea. I was not able to help over there but when I saw the situation in Dunkirk, so close to my home, I realised that I was able to help. After my first visit Peter was so proud he decided to come with me and soon after that, the kids came with us too.'
Hendrik (22) from Noord-Brabant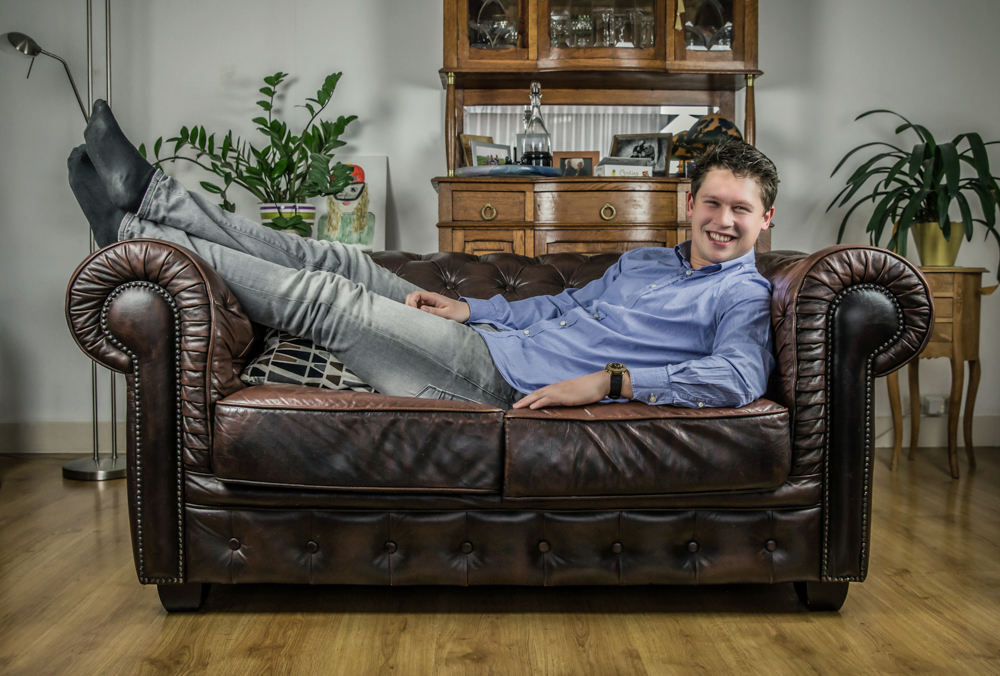 'About a year ago I got a message from a volunteer who desperately needed help at Idomeni. So three days later I jumped on an airplane… I wanted to do something for the most vulnerable groups in the camp: children, pregnant women and the sick. Every morning I drove to the supermarket, bought bananas and then distributed them in the camp from tent to tent. Soon this was picked up by media and volunteers and the project got bigger. I started with 200 bananas and eventually there were 4,000 to 5,000 bananas distributed by 25 volunteers every day. This is how Team Bananas started. We still exist but we are now helping out in other parts of Greece and in Turkey as well.'
Thank you for donating to DutchNews.nl.
We could not provide the Dutch News service, and keep it free of charge, without the generous support of our readers. Your donations allow us to report on issues you tell us matter, and provide you with a summary of the most important Dutch news each day.
Make a donation