Expatriate life has made me a fickle friend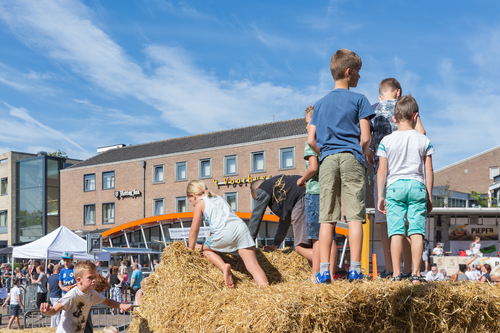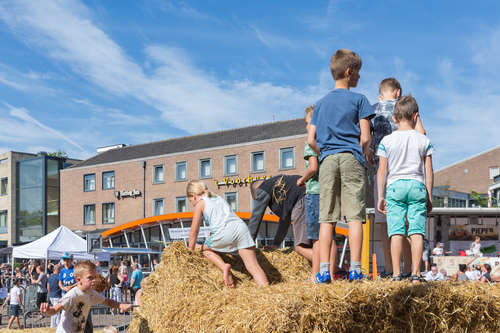 There's something cruelly disposable about the expat friend and it is easy to become pragmatic about dealing with their comings and goings, says Deborah Nicholls-Lee.

I have adopted a sort of no-strings-attached attitude when it comes to expat friendships; we can see each other but I can't promise commitment.
They are transient, itinerant types who will love you and leave you, so why invest in the relationship? And there's always someone more interesting just getting off the plane.
Cold nonchalance
When a good friend recently told me that she was moving away, it was all I could do not to shrug my shoulders. You see, I've started to view my expat relationships a bit like an airport lounge. You might spend a little time with people there but essentially we're all just passing through.
I'm not heartless; I'm just pragmatic. In Amsterdam, where I live, nearly 8% of the population moved out of town in 2015 and around 60% of them were foreigners like me. That's a lot of people to say goodbye to.
I've learned the hard way. I made some of my dearest friends at a meet-up at the English bookshop in Amsterdam's Jordaan when I was fairly new in town. A Facebook group was born and a friendship circle founded. Six years later and half that crew have gone. Cripes, even the bookshop has closed.
It's unsettling and sad when your friends keep leaving. There have been the home-made cards with pics of the good times glued in; expensive keepsakes; long-distance skype calls; and huge, scruffy envelopes filled with hand-written letters, stickers and drawings, sent from my children to theirs. It's been emotional and exhausting.
So I've learnt to focus on the now; to share a moment with people but not seek any more.
More fish in the sea
The advantage of living an expatriate life in the city is the steady flow of newcomers with diverse life experiences who are looking to make new friends.
Some, like Arash, a journalist and a refugee from Iran, who I met recently, are seeking a safer life here; and some, like my neighbour Claire, a French illustrator who moved here last year from the UK, have come in search of adventure and fresh surroundings. But these are also people who often have a strong wanderlust, who will move onto the next experience soon, and it is pointless forming a strong attachment.
My children's preschool, in particular, provided a conveyor belt of lovely acquaintances and as – one by one – they moved abroad, a new person took their place and helped heal any sense of loss.
Yara segued into Sasha, who segued into Senay. We bonded on what we had in common at that point in our lives: our children, our work, finding our feet abroad. I learnt to be pragmatic: a friend doesn't have to be for life. And with around 140,000 people leaving the Netherlands each year, it's just as well.
In fact, the temporary nature of expat friendships has made me more picky than desperate. Anyone resident here who still orders coffee in English is a bit of a swipe left to me. Parenting style is a huge factor, as is Facebook activity. If they annoy me in cyberspace, it's unlikely that we can make it work in three dimensions.
And these people probably don't like me either, because it works the other way too. Several friendships, that I did not deliberately cast afloat, have ebbed away. If the relationship doesn't work for them, that's fine. I never give chase.
Go Dutch
Dutch friends should be a safer option but I have still come a cropper. My dear friend Wies who I'd met at pre-natal yoga as we birth-danced in giggles to whale music, deserted me when our children were just three years old. I should have seen it coming: she was married to an expat.
Still, my circle of Dutch friends is widening and I take some comfort in that. Though two are leaving Amsterdam this year for more space and fresh air, it's reassuring to know that they're still in the country. And if we do get to meet up again, at some cosy café or bar, I know that they'll order in Dutch.
Deborah Nicholls-Lee  is a writer and the content manager for Amsterdam Mamas.
Thank you for donating to DutchNews.nl.
We could not provide the Dutch News service, and keep it free of charge, without the generous support of our readers. Your donations allow us to report on issues you tell us matter, and provide you with a summary of the most important Dutch news each day.
Make a donation