Reform the voting system to give us MPs who truly represent the people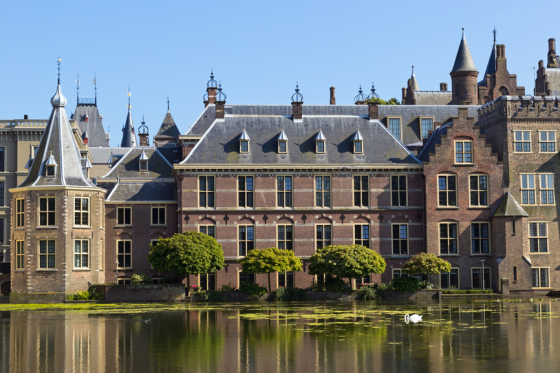 The Dutch party list system means most MPs are anonymous and undistinguished. Directly elected members would have to listen to voters, argues Roderik van Grieken, director of the Dutch Debating Institute.
At the end of last year a sizeable majority in Parliament decided to curb the rights of MPs who split from their party. They are now to be deprived of part of their speaking time and funds. Although eight 'parliamentary party deserters' in four years is understandably annoying, this measure is not going to do much solve the underlying problem. At a time of unrest and discontent about politics and politicians we would do well to ask ourselves what type of MPs we're really after.
At the moment most MPs are capable inspectors who check what the cabinet is doing and frequently come up with law proposals of their own. That is the job their parties select them to do.
Important selection criteria include experience, knowledge of specific subjects and, to some extent, regional representation. The party wants a balanced group of people to represent it in parliament. In general Dutch MPs do a good job, especially when the scant personal support they get while doing it is taken into account.
The disadvantage of this system is that most of our MPs are not direct representatives of the people. They haven't had to wage a personal campaign to be selected. They are expected to keep a low profile. Election campaigns are not about them, they are about the party and the party leader.
Anonymous
That is the reason individual MPs usually end up with a couple of thousand votes. They enter parliament as complete unknowns to the voters and represent neither a specific region nor a particular vote.
This means that, with the odd exception, MPs are anonymous representatives of their party with no strong personal mandate. And it shows. There is a distinct lack of the sort of impassioned speakers that can be seen to perform in for instance the British House of Commons.
There every MP has gained his seat after fighting a personal battle for votes in his own constituency. Once he has become MP he is expected to represent this constituency and the interests of the people who live in it.
Seat thieves
People know him or her personally. They are true representatives of the people who will not always toe the party line and will vote against their party with all the negative and positive results that might bring.  We have only to look at the battle over Brexit that is raging in both the Conservative and the Labour parties.
None of the eight 'seat thieves' of the past four years have a voter mandate to deviate from the party line. They should simply give up their seat. But the real question is what we feel our system should look like.
Would it not be far better to introduce a constituency system and have a parliament made up of MPs who have had to campaign hard for their seats and have a clear personal mandate? In that case their critical assessment of the party line would be based on something concrete that entitles them to hold on to their seat.
This article appeared earlier in the Volkskrant
Thank you for donating to DutchNews.nl.
We could not provide the Dutch News service, and keep it free of charge, without the generous support of our readers. Your donations allow us to report on issues you tell us matter, and provide you with a summary of the most important Dutch news each day.
Make a donation