'My life here is totally agenda-based. If it's not in the diary it doesn't happen'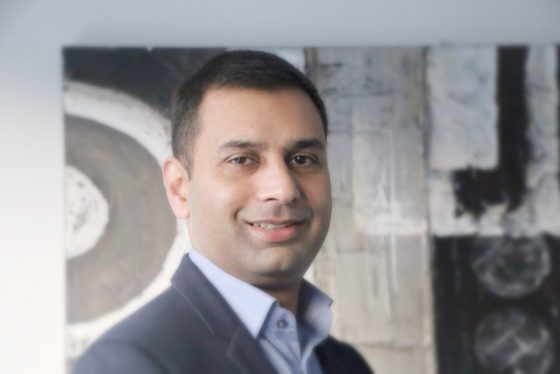 Nitesh Saini first came to the Netherlands from India on business nine years ago. He works as a senior ICT manager in Amstelveen and in his spare time supports clazzez.com, a community-based website where talented individuals can showcase their skills in their local city or neighbourhood.
How did you end up in the Netherlands?
My previous employer wanted to open up business with a leading Dutch bank and I was asked to travel to the Netherlands for the company. In the few months it took to conclude the deal my family came to visit a couple of times. We found the Netherlands a great place to consider living with our beautiful daughter for the next phase in our lives. We moved lock, stock and barrel in 2007.
How do you describe yourself – an expat, lovepat, immigrant, international etc – and why?
I don't think these categories should define anyone. Having travelled to and lived in many countries, I strongly feel part of a global community that is not bound by any borders. Perhaps this reflects how I think of myself more as a global citizen. As Kofi Annan put it: 'to be a global citizen, begin with your own community', which for me means that everyone should work to make a positive difference in their own way.
How long do you plan to stay and why?
This is a tricky question. We originally planned for one to two years, which became five and is now touching 10. For my daughter the Netherlands is home. Although our families are in India, my wife and I have found great like-minded friends and developed a large multicultural social network. So for now, we don't see ourselves leaving for a few years.
Do you speak Dutch and how did you learn?
I cleared A2, so that's the level of Dutch I know! However, since most of our friends are expats from various countries and I work with a very international mix of colleagues, English remains our primary language of conversation. My wife and daughter are fluent Dutch speakers, though.
What's your favourite Dutch food and why?
Patat, kipsate and oliebollen. Kipsate may not be Dutch, but this is where I discovered it and its just perfect. For me, patat is an any-time meal: with a few toppings, you can be done for the day.
Which three Dutch people (dead or alive) would you like to meet and why?
I would like to meet Anne Frank to appreciate her incredible story that has touched millions of lives throughout the world, even though I realise now she is not Dutch. Then Neelie Kroes for her inspirational support of the technology scene in the Netherlands. Finally, the founders behind Adyen so that I could ask how they set up an international payment platform for businesses, and then understand their journey to the Unicorn Club. So impressive.
How Dutch have you become and why?
My Dutch neighbour and I have our offices near each other. She often encouraged me to bike to work yet I couldn't resist getting into my car every morning. So when it was time to sell our second car, I decided not to buy a new car and started biking to work! I hope I can sustain this. Also, life is totally agenda-based now. If it's not in the calendar, it doesn't happen.
We celebrate Dutch holidays, the key ones being King's Day and Sinterklaas. We love the spirit of Sinterklaas and look forward to the celebrations, especially the pepernoten.
What's your top tourist tip?
Don't trust the weather forecast. Rent a bike and just go! Every corner of the country is connected with a bike path.
Tell us something surprising you've found out about the Netherlands.
Not using a credit card is perfectly normal. No matter how old one is, hagelslag is still the favourite breakfast food. The cure for everything is a paracetamol. The Dutch openly disagree with one other until they reach a point everyone agrees with (no matter how long this takes) and only then do they start work. The results thereafter are of high quality, which is visible all around us.
If you had just 24 hours left in the Netherlands, what would you do?
I'll probably take another Amsterdam canal tour with my wife. It makes you feel so touristy that leaving the Netherlands may not hurt so much. Later, one final run in the Amsterdamse Bos, a visit to the goat park (or a farm) with my daughter and a first visit to some remaining museums.
Find out more about Clazzez at https://www.clazzez.com or subscribe to the blog at https://blog.clazzez.com
Thank you for donating to DutchNews.nl.
We could not provide the Dutch News service, and keep it free of charge, without the generous support of our readers. Your donations allow us to report on issues you tell us matter, and provide you with a summary of the most important Dutch news each day.
Make a donation