Trump, Zwarte Piet and how to prepare for prime minister Wilders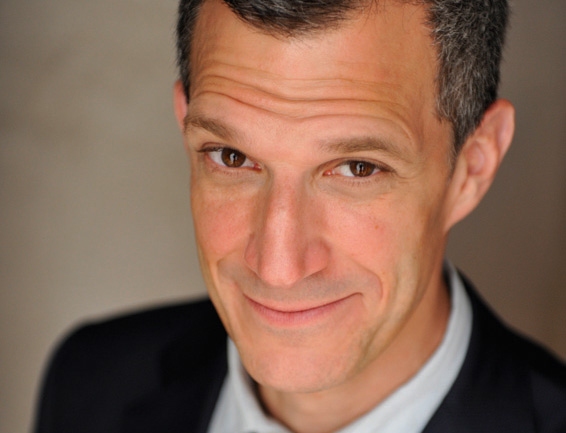 Election Day 2016. Too bad America won't have its first female President. But we hope you enjoy America's first president who's legally insane, writes Greg Shapiro.

Congratulations America, you just had your own Brexit moment. And – in classic American fashion – it was bigger and badder. Yes, the Brexit campaign featured misinformation and xenophobia. But the Trump campaign had all that plus p***y grabbing, pathological lying and Russia-mania!
And in America – just like in Britain – on election day it looked like cooler heads, saner heads, would prevail. It wasn't politically correct to think otherwise. Perhaps that's why so many people lied to the pollsters. And perhaps that's why we might continue to end up with hotter, insaner heads in charge. In the Netherlands, one politician's head gets so hot it even bleaches itself platinum blonde: the populist politician Geert Wilders. 
Not a good year
From the US to the EU, it is NOT a good year to be in the ruling class. Even if voters aren't sure which class is ruling them, they'll tear it down. The day of the Brexit vote, half the country said 'No to the EU!' The day after, a top search on Google was 'What is the EU?' Brexit voters wanted to be free from an unelected, upper class elite. So they ended up with an unelected, upper class leader who appointed a cabinet full of millionaire elites. But at least their foreign minister – Boris Johnson – is not politically correct. 
Where does this resentment of the politically correct ruling class come from? According to one writer: Dorkiness, Arrogance and Smugness. In the Harvard Business Review, professor Joan C. Williams writes that Hillary Clinton was the perfect storm: 'The dorkiness: the pantsuits. The arrogance: the email server. The smugness: the basket of deplorables.'
Indeed, the Deplorables remark was a classic gaffe, i.e. that moment when a politician accidentally tells the truth. Hillary said 'you could lump half of Trump supporters into a Basket of Deplorables. Racist, sexist, homophobic… you name it.' And let's not forget in 2008 when Barack Obama was caught off camera saying of small town America: 'they get bitter, they cling to guns or religion or antipathy to people who aren't like them.' He not only insulted small town America, he used the word antipathy. Well, who wouldn't revolt?  
Anti-politically correct backlash
Perhaps it's no wonder there was an anti-politically correct backlash. Perhaps a backlash is what happens when people feel they're being judged. If my 12 year-old son kicks his sister under the table and she says 'Stop,' sometimes he'll stop. But if she says 'Stop, you're so immature!' then it's a full-scale kicking war. 
Is there a populist backlash waiting to happen in the Netherlands next? Look no further than the great Zwarte Piet debate. Zwarte Piet is of course the blackface sidekick to Sinterklaas, the Dutch Santa.
My wife, who is Dutch, insisted for years that Black Pete's face is black 'from the chimney'. I would reply that the Dutch must have magical chimneys to produce not just soot, but full blackface, afro hair and big red lips. We agreed on a Dutch-style compromise: if Zwarte Piet would lose the blackface, then he could stay. If he's black 'from the chimney' then let his face have soot from the chimney. And this common sense 'Soot-face' approach is now being phased in on TV and in Amsterdam's Sinterklaas parade.
Is there a populist backlash? You bet! And some people are doing their best to make it worse.
First came Quinsy Gario with his Zwarte Piet Is Racism protest. I've been part of Quinsy's movement, but I also encouraged him to be a bit more specific. Saying 'blackface is racism' one thing. But by labeling the entire Zwarte Piet tradition as racist, it may be doing more harm than good.
In 2013, the UN's Verene Shepherd issued her (unauthorized) statement that the entire Sinterklaas tradition was racist. And that's when the backlash of resentment made its way to social media. On Facebook the Pietitie page became the fastest-growing Facebook site to reach a million likes.
Current polling says 90% of Dutch people want Zwarte Piet to stay. And – even though the blackface tradition is evolving faster than anyone thought possible – this year in Amsterdam a chocolatier with Zwarte Piet treats in its front window was covered with graffiti saying 'You're racist!' And yes, the graffiti was in English. Thanks. Now – when the inevitable populist backlash comes – they'll be sure to target us English speakers first.

Wilders a winner?
So does this mean that a populist politician like Geert Wilders will top the polls next March? His Zwarte Piet policy is simple: blackface mandatory. In other words: yes, he'll likely win. All the pieces are in place: a holier-than-thou, politically correct elite and resentful, neglected would-be populists.
But don't forget Geert Wilders was in the ruling coalition before, and when the populist joined the ruling class, it didn't end well. The cabinet fell. And there's every reason to believe he will overplay his hand again. I use that metaphor deliberately. When the last Dutch coalition fell in 2012, one headline compared the process to a famous Dutch card game, in which the loser is the one left holding the joker, or the Zwarte Piet. The headline read 'Zwarte Piet For Wilders'
In America, most likely Donald Trump will also overplay his hand, and his bizarre experiment in the ruling class will be crushed under its own weight. In the card game that is American politics, Donald Trump is the joker, and he will end up holding the Zwarte Piet.
Comedian and writer Gregory Shapiro is the author of How to Be Orange, Making Dutch People Take Their Own Assimilation Course and How to Be Dutch: The Quiz. Shapiro is also the host of the weekly United States of Europe on YouTube. 
Thank you for donating to DutchNews.nl.
We could not provide the Dutch News service, and keep it free of charge, without the generous support of our readers. Your donations allow us to report on issues you tell us matter, and provide you with a summary of the most important Dutch news each day.
Make a donation