'In the 80s I was embarrassed to be American, so I worked hard to become Dutch'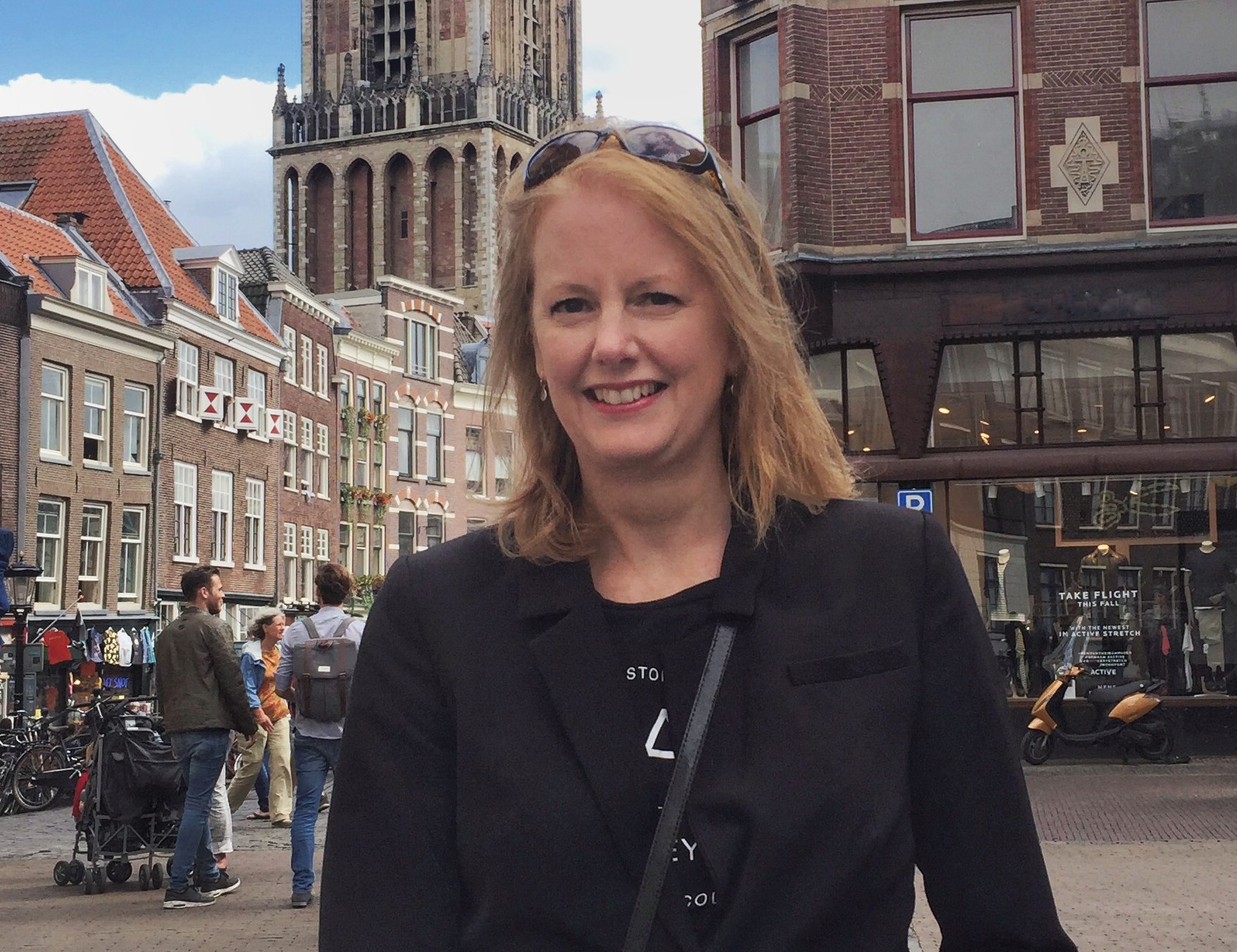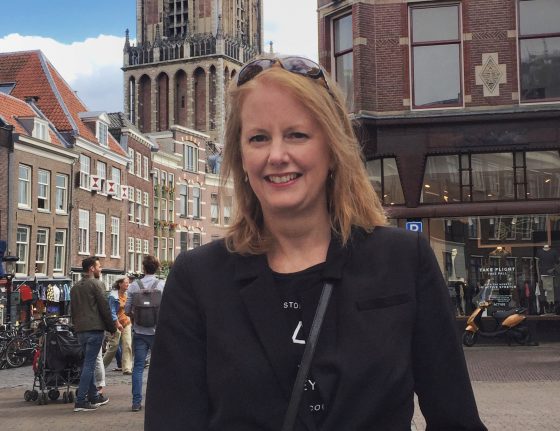 Joanne Schweitzer has lived in the Netherlands since 1986 and learned a lot of her Dutch while working in a lingerie shop. The 51-year-old former Oregonian is now a passenger assistant at Schiphol airport and would love to have met the early Dutch settlers in Manhattan.
How did you end up in the Netherlands?
I met a Dutchman who was studying photography at the Pacific Northwest College of Art in Portland, Oregon, way back in 1982. By January of 1986 we'd moved over here.
How do you describe yourself – an expat, lovepat, immigrant, international?
I've never really felt like an expat. A lovepat? Eh, I don't know. This is the first time I've heard that term. Although I did originally come over here for love, I guess I eventually became an expat. Now I feel more of an international though.
How long do you plan to stay?
Well, I have two children, Emma who is 20 and Peter who is 22. He has Duchenne Muscular Dystrophy. It would be really difficult for me to go back to America with him right now. I need to take care of him and make sure he's OK. Here in the Netherlands there's very generous financial help. From what I've heard about America, there's not nearly as much support. I've been over here for more than 30 years now so I think I'll be over here for a while. Never say never though!
Do you speak Dutch and how did you learn?
Ja! When I first came over, I was still of student age. The first job I got was working as a dishwasher in Stadskasteel Oudaen in Utrecht. I figured I could wash dishes and learn Dutch from my coworkers. Unfortunately, the kitchen was downstairs and the dishes came down a dumbwaiter, so I never really got to speak to anyone. I took classes for a few years but I probably learned the most when I got a job working at Hunkemöller, a lingerie store, in Nieuwegein. I had to measure old ladies for bras and panties and that's how I picked up a lot of Dutch. Sitting at Dutch birthday parties and trying to figure out what the hell they were talking about definitely helped too!
What's your favourite Dutch food?
I like andijviestamppot. You mash up the potatoes and toss in milk and butter with some salt. Then you throw in some raw endive. The Dutch like to add pieces of fried bacon but I became a vegetarian about three years ago. So instead I make some vegetarian gravy and get a vegetarian sausage. It's hearty stuff.
How Dutch have you become?
When I got here in the 1980s, it was around the time of the Challenger space shuttle disaster and Reagan was president. I was kind of embarrassed to let people know I was an American, to tell you the truth. I wanted to blend in so I worked really hard to become more and more Dutch. Because I've lived here most of my life I think… [her son Peter speaks up in the background and says, 'you're more Dutch!'] Am I? Oh God! Peter says I'm more Dutch. I don't really want to be but maybe I am.
Which three Dutch people (dead or alive) would you most like to meet?
I'd love to meet the early Dutch settlers that settled Manhattan. The Island at the Center of the World by Russell Shorto is my all time-favourite book. It tells their tale from the Dutch perspective, whereas a lot of world history is told from the English perspective. They were sort of the Dutch 'Founding Fathers' of America. While there were certainly more than three of them, I'd pick Cornelius Jacobsen May, Peter Stuyvesant and Peter Minuit.
What's your top tourist tip?
Definitely the Rijksmuseum. The Dutch masters were amazing. They didn't have photography back then and they had to paint everything. What they decided was important to paint and why is fascinating. That large hall with Rembrandt's The Night Watch is just so impressive.
Tell us something surprising you've found out about the Netherlands.
Before I came to the Netherlands, I underestimated how crowded it is here. There were something like 15.5 million people when I moved here and now it's 17 million. You really have to defend your personal space. For example, at Albert Heijn, while you're waiting in line, people stand really close to you. You often find yourself fighting for your spot too. At a bakery, people will jump right in front of you. Politeness isn't what it is back in America. If people see an opportunity to cut in front of you, they'll do it.
If you had just 24 hours left in the Netherlands, what would you do?
I would walk along the Oudegracht in Utrecht and go up the Dom. I'd also try to get to Amsterdam and walk along the canals up there and take a boat ride. If it was April, I might try to get to the tulip fields and maybe see a windmill. Something like that.
Thank you for donating to DutchNews.nl.
We could not provide the Dutch News service, and keep it free of charge, without the generous support of our readers. Your donations allow us to report on issues you tell us matter, and provide you with a summary of the most important Dutch news each day.
Make a donation