Partner content
10 surprises Dutch homes have for new arrivals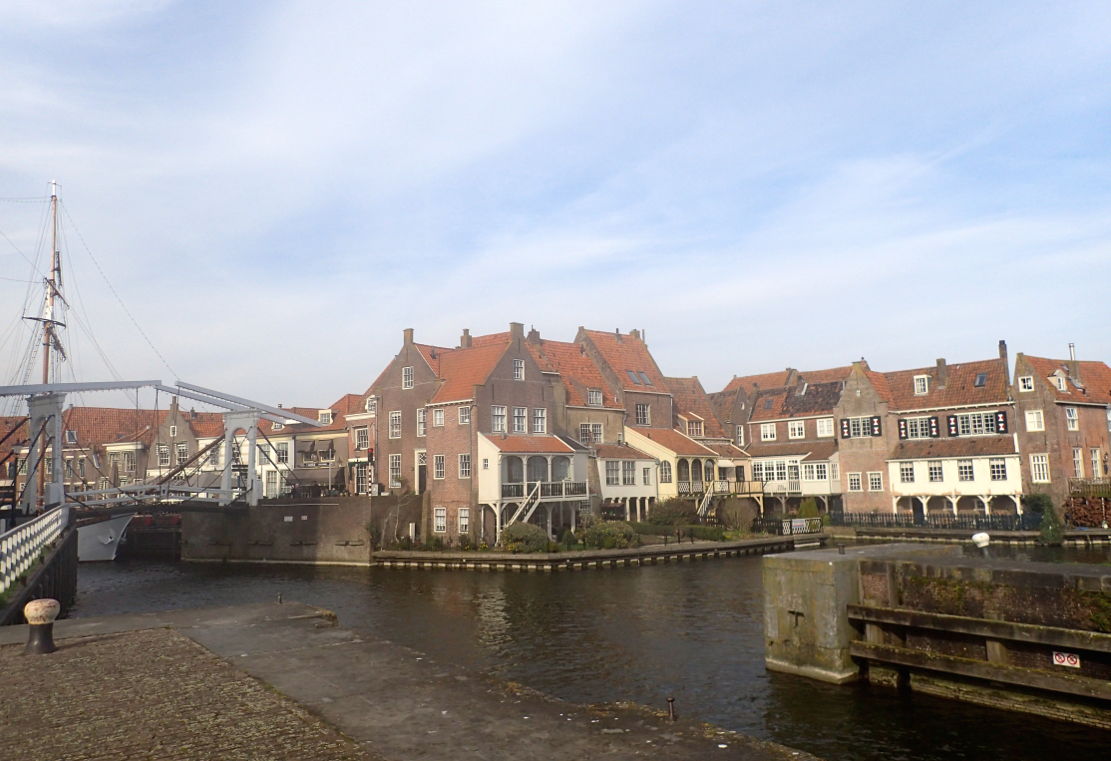 Moving to a new country always comes with a handful of new experiences and the Netherlands is no exception. Trying unusual foods, learning some of the language, and getting to grips with cultural nuances all await the newcomer. However, that's not where the differences end. Even your new home will have a few surprises.
Gardens or hallways full of bikes
It is no secret that the Netherlands is a bike nation. Just glance outside, and you will be treated to scenes of people on bikes, transporting everything from small dogs to several children. And at the end of the day, those bikes have to go somewhere–and quite often that destination will be the communal garden or downstairs hallway.
Hello shower, goodbye bathtub
If you are used to relaxing after a long day at the office in a hot bath, perhaps with a good book, you might need to find another relaxation activity. While it isn't impossible to find a bathtub in the Netherlands, they aren't that often found in the average Dutch home.
The matching window accessories
If you want to fit in when you move to the Netherlands, then forget about first introducing yourself to your neighbours, and instead head straight to your local shops. You are on the hunt for two matching plants, two matching lanterns, or two silver statues of Buddha. Once home, place your newly acquired treasures in your front room window and rest assured that you have begun the process of Dutch integration.
The open curtains
And while you are at the window, don't worry about closing the curtains. The Dutch are known for keeping their curtains open on their large windows allowing those passing by to have a good look in. Some say this shows the Dutch have nothing to hide, others think they might just be showing off their newest purchases.
Killer stairs
A perfect introduction to Dutch living comes in the form of the extremely steep stairs that greet you when you open the door. While these near-vertical climbs may have served a purpose in the past when canal houses were taxed on their width–building a tall and skinny house meant fewer taxes and steeper stairs–they might very well have you ascending and descending on all fours.
The toilet – part one
While Dutch toilets won't have you hovering over a hole in the ground, older style ones do still provide an element of surprise with something lovingly referred to as the inspection shelf. These types of toilets collect what you have just left behind on a small platform or shelf ready for your review. Sometimes the best advice really is 'never look back'.
The toilet – part two
Dutch toilets aren't only distinctive in their design; they are also usually located in a separate room all on their own. This room is almost always 'cosy' (i.e. tiny) in size, so mind your knees when it comes to sitting down. While you are there have a look around for the calendar that is often hanging on the wall dutifully complete with the birthday dates of family and friends. And last but not least, if there is a sink (you might have noticed it when manoeuvring around it), don't be surprised if it only spouts cold water.
Tiny fridge/freezers
If you thought the room where the Dutch toilet is located was small, wait until you see the fridge/freezer. If you are used to a full sized side-by-side fridge/freezer, take that image and split it in half vertically. If you are lucky, this is the size you can now expect. If you are a little less lucky, cut that size further in half horizontally.
Gas stoves
If open flames make you a little nervous, then brace yourself when it comes to the Dutch kitchen. While not all stoves in the Netherlands are gas ones – with that satisfying 'whoosh' when you light the gas – a decent number of them are.
Small balconies
While having some form of balcony is almost a guarantee in the Netherlands, any dreams you might have of large BBQ parties will need to be put on hold. Dutch balconies, while ample in quantity, tend to be lacking in the space department, giving new meaning to the phrase 'three's a crowd'.
If small appliances, steep stairs, and over revealing toilets have you ready to press the emergency button, don't worry, there is another option. ServicedApartments.nl offers homes away from home for short and long term rentals. And while we can't change the country's housing, we can ensure your stay will be a comfortable one.
Thank you for donating to DutchNews.nl.
We could not provide the Dutch News service, and keep it free of charge, without the generous support of our readers. Your donations allow us to report on issues you tell us matter, and provide you with a summary of the most important Dutch news each day.
Make a donation