Green fingers in the city: urban farming in Amsterdam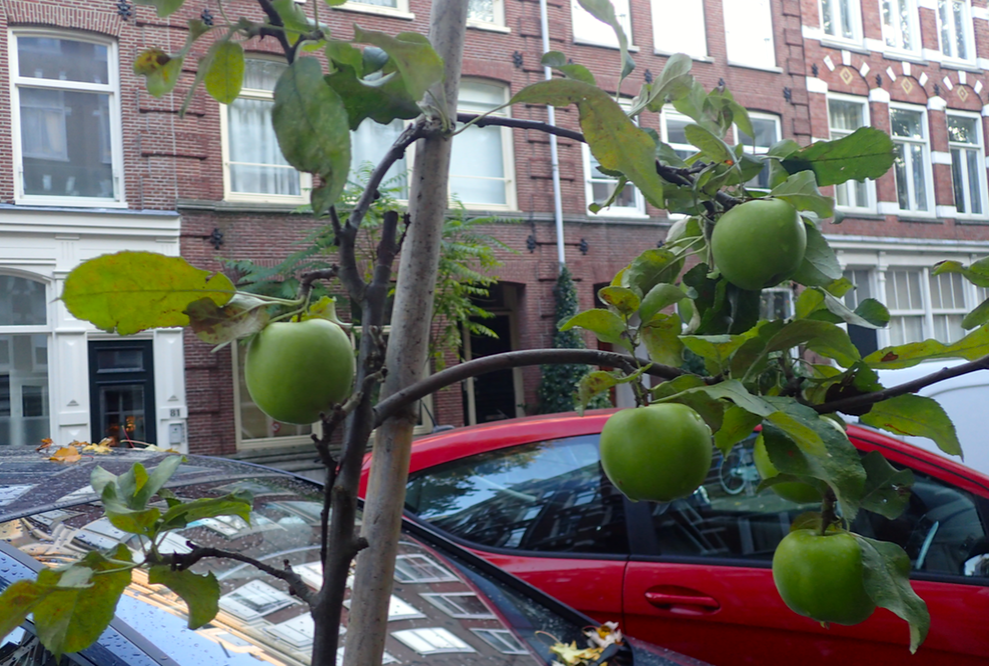 Amsterdam is a crowded city. In between the canal houses and bike racks you may have spotted the occasional flowerbed or tomato pot. But agriculture in the city is thriving and as local gardens bring in their harvests, Molly Quell looks into the state of urban farming.
One especially hot July day, 13 students from as far as Singapore trampled through a garden in Amsterdam Noord. As it was summer holiday, the university students missed the usual gardeners, a group of nine and 10-year-olds from a nearby primary school.
The students were participating in a month-long graduate course called The Urban Food Experience offered by the University of Amsterdam. As part of the course they were touring Voedseltuin IJplein, one of the many community gardens in the city. In fact Amsterdam has 188 registered city gardens, ranging from small community herb gardens to a football pitch full of pigs.
Allotments
The idea of farming small plots of land isn't new to the Netherlands. The country distributed its first allotment gardens to working-class families in 1838, so people could grow their own vegetables. Over 6,000 such units in Amsterdam are now used primarily for recreation, but there are still a lot of keen veg growers about.
And not all city veg growers are pensioners either. School gardens are a common part of primary school life in Amsterdam. Parents will tell stories of fobbing off baskets of courgettes onto their neighbours because they did not know what to do with them all. The city has 13 official school gardens registered, but many other schools work together with community gardens to give their pupils a sense of the soil.
Local schools aren't alone in seeing the value of teaching their students about agriculture. Lynn Shore, who manages a herb garden in the west of the city, also teaches at the British School of Amsterdam. 'Sometimes I find that it helps to get through to pupils if they have spent some time in the nature, just playing in the dirt,' she says.
Local restaurants
While school pupils work on the IJplein gardens, the entire space is overseen by a group of volunteers. One-third of the harvest from this particular community garden is given to the volunteers who take care of the space, another third is donated to a food bank and the final third is given to a restaurant which, in turn, offers large discounts to local residents who are economically disadvantaged. The garden produces a wide range of produce, from carrots to kale. It even has fruit trees and bees.
More than producing food, the purpose of many of these gardens is to bring together members of the community. 'It's great to be in the city but still be able to get your fingers into the earth,' said one of the group's volunteers.
Food security
Courses like The Urban Food Experience have become popular in recent years. According to Jan-Eelco Jansma, a researcher in urban-rural relations at Wageningen University, consumers started to become more and more interested in where their food came from 10 years ago.
Farmers, meanwhile, began to realise that selling their produce locally reduced transportation costs and was thus more economically attractive. As concerns grew about climate change and food security, more and more residents in Amsterdam began to grow their own food.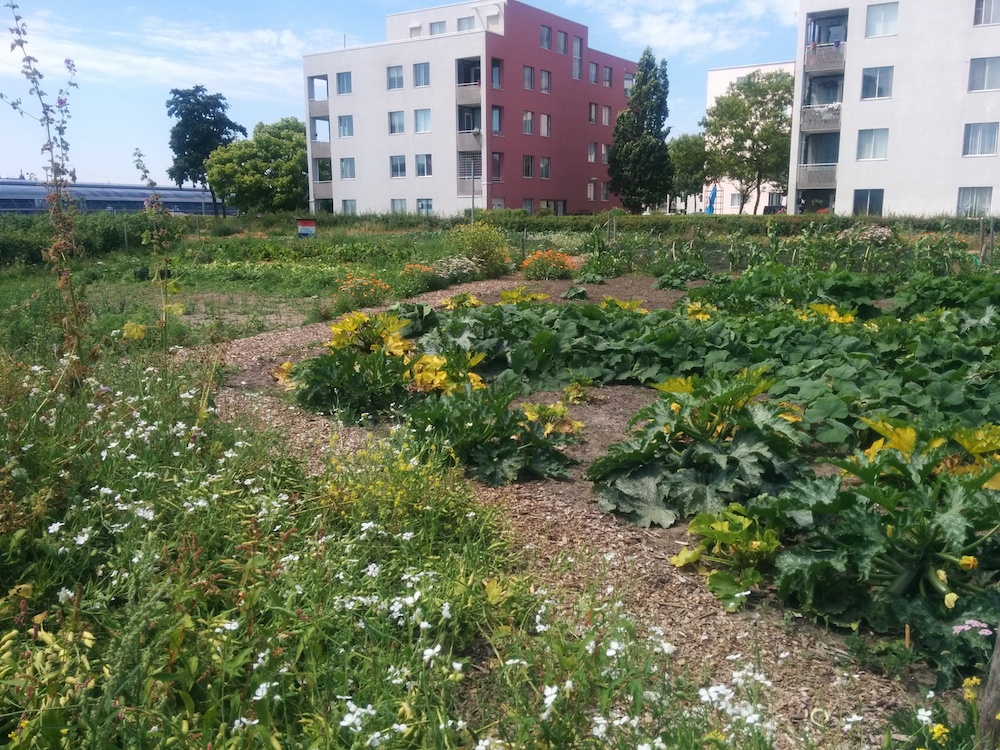 Regardless of interest, Jansma's research shows that a city like Amsterdam could only ever grow around 10% of the food it needs. 'But today Amsterdam is much closer to 0% than 10%,' he says, so there's ample room for expansion.
And this is just what the city is trying to encourage. Amsterdam already offers an urban garden subsidy of up to €5,000 and is planning to bring in a second one specifically targeted at community gardens.
Subsidies
The IJplein project relies on both subsidies from the city, grants from foundations and private sponsorship. It was started with an initial grant from Shell. Shore's herb garden relies mostly on small subsidy support. 'We have had some money from the city, but mostly for community and neighbourhood activities,' says Shore.
Meanwhile, the Food Village project aims to be financially viable through sales of its produce. The concept has been put together by Creative Labs and is housed on the grounds of a former refugee centre in Amsterdam North. The pigs themselves were crowdfunded, with each backer getting their return in pork chops and bacon. The Village is more than a garden, with cooking spaces, exhibition areas and a restaurant.
From herb gardens to football pitches of pigs, that empty lot on the corner of your neighbourhood could be filled with a lot more than stray rubbish and weeds.
More on urban farming
How local can you get? Fish farming on a The Hague office block rooftop
Thank you for donating to DutchNews.nl.
We could not provide the Dutch News service, and keep it free of charge, without the generous support of our readers. Your donations allow us to report on issues you tell us matter, and provide you with a summary of the most important Dutch news each day.
Make a donation