Government urged to invest in science: Nobel prizes come at a price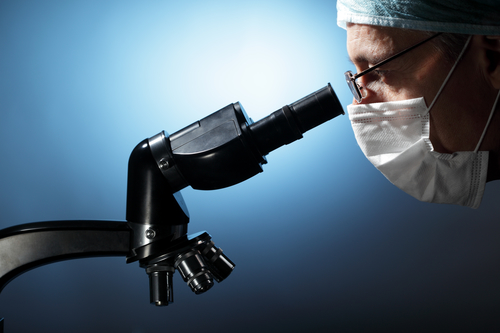 Invest in science or those Nobel prizes may well become a thing of the past, the Netherlands' leading Dutch scientific organisations are warning.
The fact that Ben Feringa won the Nobel prize for chemistry is a huge boost for Dutch science. But a coincidence it is not. A prize of this magnitude is the result of decades of investment in the lengths and breadths of scientific research.
The Dutch scientific community is proud of its home grown Nobel laureate, a man who not only excels in his field but  who is modest to boot. Feringa, rightly honoured for his work, never fails to point out that he is not a scientific soloist.
The gold medal he will receive in Stockholm in December is the result of teamwork. Many scientists from a number of disciplines and universities here and abroad have been working on the development of molecular motors from the early nineties.
Team sports
The Netherlands is good at scientific team sports, with just the right balance of competition and cooperation. The Netherlands is a small country and involving partners to tackle important societal issues (poldering) is in our genes. No other thinks less of uniting all the big scientific players – and students and young researchers – on the same day.
The National Science Agenda, which was drafted last year, conveys the same message:  Dutch scientists are good at working together on important themes not only with other scientists but with people from outside the academic world. It is that cross pollination and mutual inspiration that gives the Netherlands such a broad scientific base. And it's this ecosystem of cooperation that attracts young talent.
Investment
A gold medal is the result of decades of investment, not years. It is investment in science in its broadest sense, over long periods of time. It may not always be possible to predict when important developments will take place but it is possible to recognise and foster talent early on.
Politicians find it hard to resist a quick score by announcing investments in the trending topics of today. But short term policies are not for science. If the Netherlands wants to attract and keep scientific talent it must invest in the basics: solid academic training, good facilities and a climate of intellectual challenge and inspiring cooperation.
The invention of the Groningen team only saw the light of day as a result of decades of public investment in fundamental science. In recent years these investments have been cut back while other countries increased their scientific budgets. And now the Dutch scientific structure is beginning to show the cracks. Scientists are saying it can't hold up much longer and Feringa, at his first major press conference, said the same.
It is understandable for a small country such as the Netherlands to boast about winning a Nobel prize. But amid the rejoicing the Dutch government must take  responsibility for the proper finance of the basics of science – and future Nobel prizes.
Businesses also look upon this as a crucial investment in the future earning capacity of the country and a stimulus for private investment in Research and Development. If the government ignores the call this country will cease to be attractive to home grown high flyers, never mind young talent from across the globe.
The Dutch lowlands are a scientific plateau with many peaks and must remain so. That means an annual one billion euro extra, both to secure a structural basis and for the realisation of projects outlined in the national Science Agenda, something the coalition of knowledge institutions and employers' organisations recently asked for.
We urge politicians to heed the call of our latest Nobel prize winner Ben Feringa who didn't speak out for himself but for the future of this country.
José van Dijck is president of KNAW
Karl Dittrich is chairman of VSNU 
Stan Gielen is chairman of  NWO
This article was published earlier by the Volkskrant
Thank you for donating to DutchNews.nl.
We could not provide the Dutch News service, and keep it free of charge, without the generous support of our readers. Your donations allow us to report on issues you tell us matter, and provide you with a summary of the most important Dutch news each day.
Make a donation