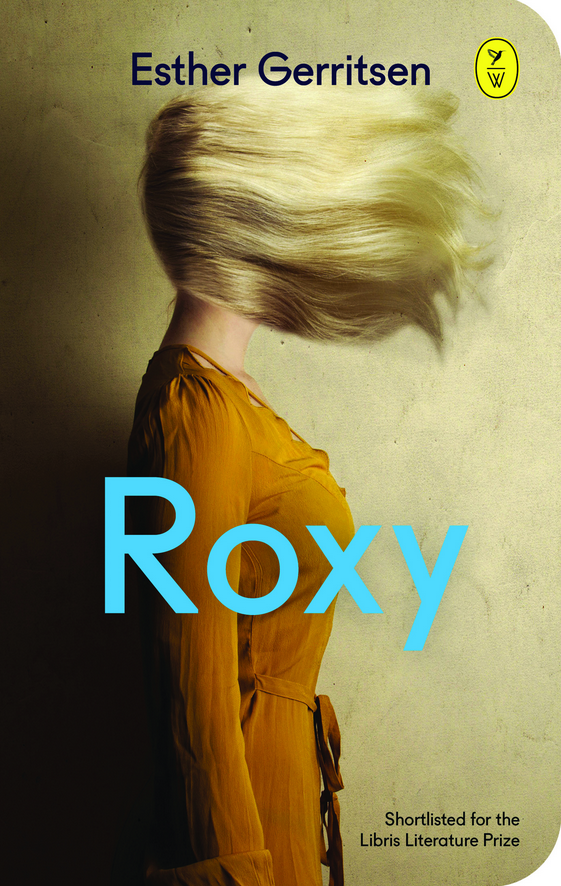 Esther Gerritsen seems to specialise in writing about calamitous female characters. Her 2012 prize-winning novel, Dorst (published in English translation as Craving) featured Coco, a young woman embarking on a journey of self-destruction after learning that her mother is dying. In Roxy, the main character of the same name, quickly unravels upon learning that her husband and his young intern have been found naked and dead in his car. Her disintegration is disturbingly ugly – drawing an analogy between the reader and Roxy, who describes herself as the type of person who 'always want to look when there's an accident on the motorway.'
Who is Roxy?

Roxy, the only child of a working class parents, spends her childhood in a small town in North Brabant. Her father is a long-distance truck driver who revels in telling his jokes to strangers. Her mother routinely enjoys her wine to excess. After writing a book, loosely autobiographical, Roxy attracts some fame and quickly meets Arthur, a television producer 30 years her senior. Arthur whisks Roxy away from her parents, to a new life of comfort, celebrity and money.

The novel opens with 27-year-old Roxy being told by police that her husband has died in a car accident. She takes the information and goes back to bed, deciding that by not telling Louise, her three-year-old daughter, or notifying family and friends, she can delay making the news a reality at least until the morning. This proves to be her modus operandi – delaying or refusing to confront her own pain by indulging in behaviour that distracts her from facing her true emotions. Her conduct picks up speed and intensity as the novel progresses, starting with Roxy having sex with the undertaker and ending with her flipping sheep on their backs (a dubious belief by some that this can kill a sheep).

But the Dutch seem so mild-mannered….

Attempting to support Roxy as she faces the first days and week following her husband's death are Jane (Arthur's personal assistant), Liza (Louise's babysitter), Marco (Roxy's only friend) and Roxy's parents who take up this opportunistic chance to enjoy the comfort and involuntary hospitality available in Roxy's marital home. While all characters try to help Roxy, their help is compromised by their own psychological limitations and the irrational demands that Roxy makes on them.
Escaping on an impromptu road-trip with Jane, Liza and Louise is far from a therapeutic experience for Roxy and her passengers. With each day, Roxy isolates herself further from her companions by her recklessness and inability to relate to the women as anything but paid help. In the final pages she calls her father to come and collect her in France, yet when he arrives she quickly refuses his help to continue on her own path of ruination.
An uncomfortable yet captivating tale.
Gerritsen has written a compelling novel. While difficult to maintain empathy for Roxy, or, indeed, any of the characters, there is a strong impetus to discover what happens next and a hope for a positive conclusion that urges the reader to keep going. The dialogue is sharp and the character interactions credible.

Roxy was originally published in 2014. This novel, written in Dutch, has been translated into English by Michele Hutchison and was published by World Editions in 2016. Roxy is the third book by Gerritsen to be nominated for the prestigious Libris Literature prize. Selected as author of the 2016 Boekenweekgeschenk (Dutch Book Week gift book), Gerritsen's latest novel Broer is now available.
Thank you for donating to DutchNews.nl.
We could not provide the Dutch News service, and keep it free of charge, without the generous support of our readers. Your donations allow us to report on issues you tell us matter, and provide you with a summary of the most important Dutch news each day.
Make a donation