'In a weird way, this is the closest I've come to really feeling at home'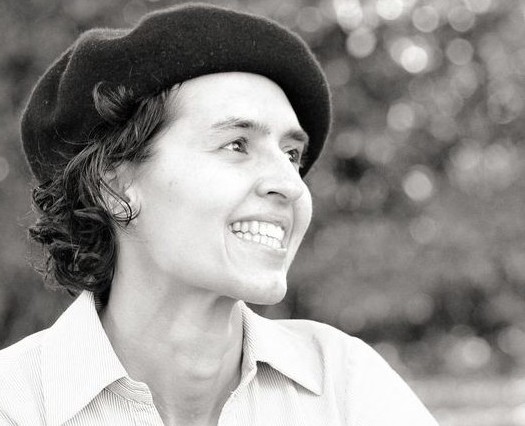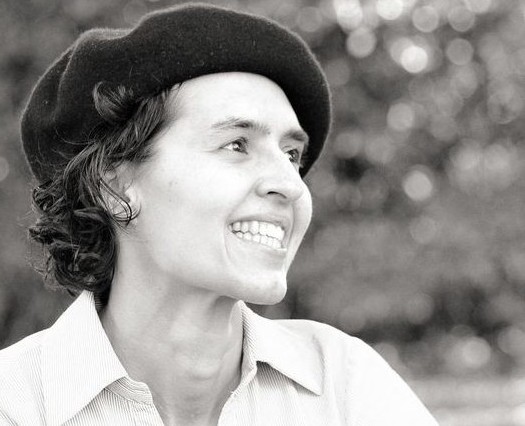 American Sarah Bringhurst Familia, 35, has been in the Netherlands for just eight months but already feels like a local. She owns two bikes, loves the Dutch work-life balance, and says she and her family are in it for the long haul.
How did you end up in the Netherlands?
I've lived on five different continents during the past 15 years, so expatting is kind of a way of life for me. My husband and I both grew up American, but about 10 years ago we found out that he could claim Italian citizenship through his great-great grandfather, who emigrated from Italy to the United States in the mid-19th century. I'd always wanted to live in Europe, so we spent several months in Italy wading through red tape at government offices till he was granted citizenship. We lived in Italy for a while after that, but the job market isn't ideal there, so we started looking at other European cities. I'd had a one-day stop-over in Amsterdam during a study abroad at university, and remembered it being beautiful, so we sort of picked it on a whim.
How do you describe yourself – an expat, lovepat, immigrant, international etc?
Kind of a complicated question. I have always thought of myself as an expat, and have really enjoyed living in different places. Usually I get itchy feet after a while, and I'm ready to move onto somewhere new. Recently, though, I've just felt this urge to settle down – call it a mid-life crisis, perhaps. I don't know that I'm quite ready to call myself an immigrant yet, and I think I'll always feel like an international. So yeah, hard to define.
How long do you plan to stay and why?
I keep telling people that if I make it through one Dutch winter, I'll know I can live here forever. I love the way of life here. In a weird way, this is the closest I've ever come to really feeling at home somewhere. I love the work-life balance, cycling everywhere, being so close to the rest of Europe, and the international vibe of Amsterdam. There's so much going on here culturally and socially. I never get bored. And at the same time, I'm quite content with how my daily life plays out. It's both a beautiful and a very livable city. When we came here, both my husband and I were working remotely for American companies. But we've since both gotten local jobs. Our kids are in a Dutch school. We've effectively moved our life here, and I think we're in for the long haul.
Do you speak Dutch and how did you learn?
So far my Dutch skills are pretty basic. In contrast to a lot of places I've lived, Amsterdam is somewhere it's easy to get by with zero local language skills. My work environment is in English, my kids go to a bilingual school, and nearly every Dutch person I meet has near-native English-language skills. I try to do my 10 minutes on Duolingo every day, and I'm planning on starting a Dutch course next month, but I'd say my reason for wanting to learn is to be a good guest in the Netherlands, and not any sort of practical necessity. I hate the moment when I'm in yoga class, and the teacher asks if there is anyone who doesn't speak Dutch, and I'm the one who sheepishly raises my hand, and causes an entire room full of courteous Dutch people to have the class in English just for me.
What's your favourite Dutch food?
Don't hate me, but what I really like is the ready availability of Turkish and Indonesian food here. I'm not that enchanted with Dutch food, whether it's the old and young cheese, the hagelslag, or the herring. Poffertjes are pretty good, though.
What do you miss about back home?
Not a whole lot. I don't think it will take long before the Netherlands feels like home. I miss other places I've lived, though. It's hard not to leave a piece of your heart in every country you've called home.
How Dutch have you become?
Things I do that people tell me are 'so Dutch': I cycle everywhere. In fact, I just bought a second commuter bike to ride to work from the train station in The Hague. Also, I've developed a terrible habit of texting whilst cycling. I obsessively talk about the weather, especially the rain. But I don't feel too much of a compulsion to become more Dutch. I've spent enough time as an expat to know that you never really fit in as if you were born somewhere. It's best to embrace your identity as someone different, at least to some extent, and get comfortable with the idea that no matter how long you live somewhere, you'll always be at least a little foreign. I was at a museum with my 10-year-old daughter last week, though, and she saw a life-sized photograph of the king and queen. She walked up to it, made a little bow, and then turned to tell me that she knew most of 'our' national anthem. I love that she already feels such a connection.
What's your top tourist tip?
I haven't actually done a lot of tourist stuff here beyond the obligatory museums. I guess I'd say rent a bicycle, because it's a great way to get around, convenient, and I like the vantage point. You see differently from a bicycle than when you're walking or driving in a car.
Tell us something surprising you've found out about the Netherlands
Can I say the staircases? Do Dutch people find them as nerve-wracking as I do? Pretty much every expat I've met has had some kind of near-death experience on a Dutch staircase. I guess it's probably one of those things that seems insane when you first encounter it, but eventually becomes normal.
If you had just 24 hours left in the Netherlands, what would you do?
Go on a long walk in central Amsterdam with my husband and kiss on every canal bridge.
Sarah Bringhurst Familia is in charge of PR and marketing at the Expatriate Archive Centre, an archive that collects and preserves primary source material documenting the social history of expats worldwide. She blogs on Casteluzzo.com.

Thank you for donating to DutchNews.nl.
We could not provide the Dutch News service, and keep it free of charge, without the generous support of our readers. Your donations allow us to report on issues you tell us matter, and provide you with a summary of the most important Dutch news each day.
Make a donation