10 Dutch statues inspired by novels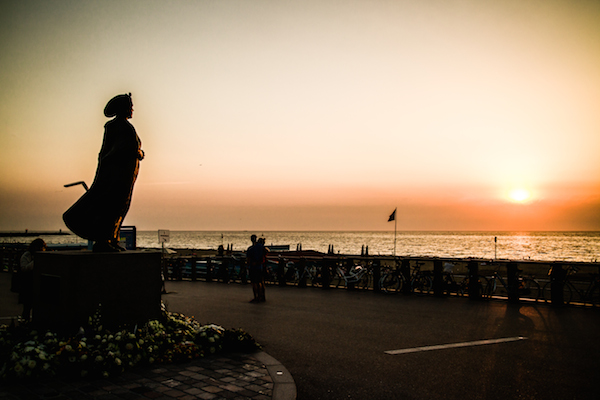 Literature as an influence for sculpture? Well, why not? Here's a collection of Dutch statues which have been inspired by children's books and novels.
1 Miffy
The internationally famous and merchandised-to-the-hilt Nijntje, or Miffy as the inscrutable bunny is called abroad, has a statue on a square named after her in Utrecht, the home town of creator Dick Bruna.
2 Dikkertje Dap

Annie M. G. Schmidt created the little boy in the red wellies who wants to slide down the neck of a giraffe (and does). Frank Rosen's sculpture at Amsterdam's Artis zoo shows the benign giraffe bending over to help Dikkertje Dap get on board: 'Boem! Au!!'
3 The Titaantjes
Three pals are leaning back on a park bench in the Oosterpark in Amsterdam watching the world go by. They are the Titaantjes (Little Titans) who, one day, will do great things. Or not. The sculpture of the three characters from Nescio's engaging story (1918) is by Hans Bayens. It also bears the famous first sentence of the book: 'Jongens waren we – maar aardige jongens.' (We were boys then – but nice boys).
4 Family Feenstra
Afke's Tiental (Nienke van Hichtum, 1903) is the heart-warming tale of a poverty-stricken Friesian family of ten and the small events that mark their lives. Nienke van Hichtum – who was married to revolutionary firebrand Pieter Jelles Troelstra – based her story on the Feenstra family from the village of Warga which is where you can find Suzanna Berkhout's statue.
5 Marten Toonder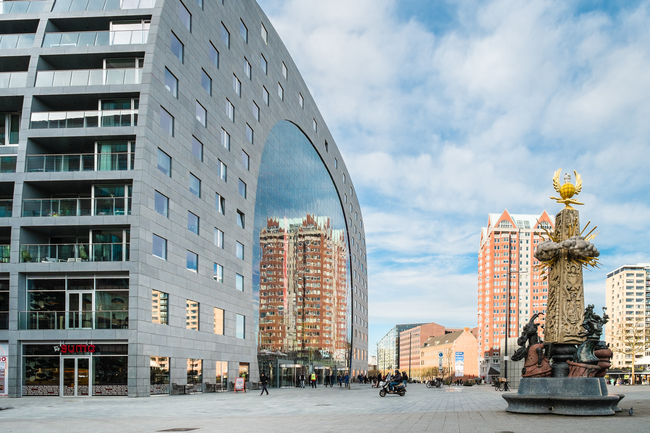 The Toondermonument in Rotterdam (Pepijn van den Nieuwendijk with Luuk Bode, Boris van Berkum and Hans van Bentum) is a tribute to writer and artist Marten Toonder, who is best known for his cartoon featuring bumbling Olivier B. Bommel and his clever pal Tom Poes. The monument shows a number of Toonder characters, among which the inimitable Markies de Cantecler.
6 Bartje Bartels
Bartje Bartels is the main character in two books by Anne de Vries which describe the fortunes of a young boy growing up in a poor farming community in Drenthe. Bartje is a bit of a non-conformist: he famously refused to pray for brown beans, or in his native Drents 'Ik bid nie veur bruune boon'n!' His statue, also by Suzanna Berkhout who must have specialised in the depiction of rural poverty, has for some reason been repeatedly defaced, wrenched from its reinforced pedestal and kidnapped. It is, for the moment at least, in Assen.
7 Kniertje
Yet another story of hardship is Op Hoop van Zegen, a play from 1900 by Herman Heijermans set against the background of the fishing town of Scheveningen. Grinding poverty, exploitation by a wealthy ship owner and death at sea are the jolly ingredients of this incredibly popular and enduring saga which was filmed no fewer than three times, the last time in 1986.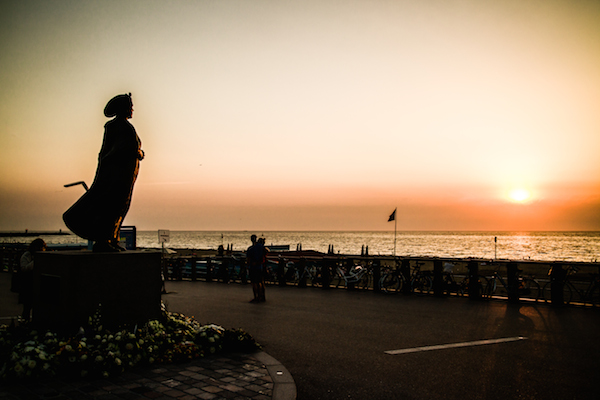 In 2008 it was turned into a musical, in spite of the bleak storyline which could only inspire dirges. Kniertje is the long-suffering widow who loses her son to the sea and rampant capitalism ('De vis wordt duur betaald' is her famous lamentation: We pay a heavy price for the fish). Her statue, on the Scheveningen boulevard, is officially a monument to the fishermen's wives (Annie van der Velde) but has been dubbed Kniertje for obvious reasons.
8 Woutertje Pieterse
Multatuli set this book in a bourgeois milieu in which a boy given to day dreaming is trying to find his way. Multatuli, who's main claim to fame is Max Havelaar, never meant for the story to be separated from Ideas, a collection of miscellaneous texts, but his widow thought otherwise. The statue, by Frits Sieger at the Noordermarkt in Amsterdam, shows Woutertje and Femke, the daughter of a washerwoman whom he defends against some rowdy boys intent on spoiling her freshly laundered sheets.
9 Hans Brinker

Hans Brinker did not spring from the mind of a Dutch author – he was thought up by American author Mary Mapes Dodge in 1865 – but he deserves a place in the list if only for having no fewer than three statues to his name, in Spaarndam, Harlingen and Madurodam. All show him with his finger in the dike saving the country from flooding.
10 Erik
Erik of het Klein Insectenboek (Godfried Bomans, 1941) is the enchanting and funny story of Erik who finds himself inside a painting on his wall of a meadow with sheep and lots of creepy crawlies  ahead of a school test on insects. Erik meets a score of interesting characters and learns some valuable lessons, but when he uses the information from his visit in his test he fails miserably. That's grown-ups for you. Erik op de Vlinder by sculptor Mari Andriessen can be found in a leafy corner of Bloemendaal.
Thank you for donating to DutchNews.nl.
We could not provide the Dutch News service, and keep it free of charge, without the generous support of our readers. Your donations allow us to report on issues you tell us matter, and provide you with a summary of the most important Dutch news each day.
Make a donation