That time an American woman had to convince her Dutch doctor she wasn't a sex worker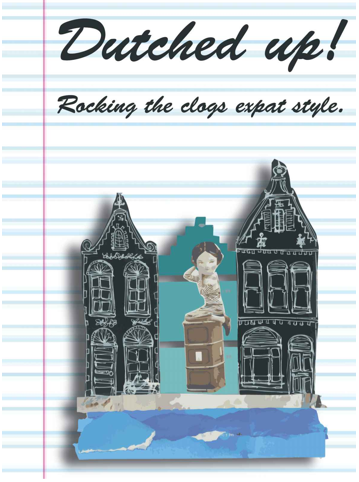 The Dutch have very distinctive ideas about sexual health, as Molly Quell found out.
A few weeks ago, I got a letter telling me I was old. Well, not in so many words. I got a letter, from the government, saying that because I am turning 30 this year, it's time for a pap smear.
In the Netherlands, women only start getting pap smears done when they turn 30 and then every five years. In the US, you typically start getting them done when you become sexually active or when you turn 18. From then on, you have them done once a year, during your yearly check up. (Though now the recommendation has changed to every three years.)
Needless to say, I have had plenty of pap smears done.
I call my doctor's office and make my appointment, indicating that I got the aforementioned letter. When I arrive several days later for said appointment, the receptionist asks me for my name and the name of my doctor. I tell her and she looks at me and says: 'He's not in the office today.'
I shrug. 'Ok.'
'Well then you can't have an appointment with him.'
'Clearly.'
We are at an impasse. I politely tell her that simply because my regular doctor isn't there, doesn't mean I don't have an appointment with another doctor and perhaps she should check her computer for just such a thing.
She asks me what time my appointment was.
'I think 11:30.'
'Well there's no appointment at 11:30.'
I take a deep breath. 'Could you check to see if I have an appointment today?'
She asks my name again and consults the computer. 'Yes, at 11:25. You can take a seat.'
I blink several times and join the crowd in the waiting room.
A few minutes later, my name is called and I introduce myself to the nurse who I very quickly realise isn't especially well-versed in English. She has an assistant with her who, apparently, speaks no English at all.
We go into the office and the nurse asks me to sit, so she can explain the procedure. After a few minutes of tedious attempts to explain in English, supplemented by Dutch, I tell her not to worry. I've had a pap smear before and I understand the procedure. The nurse eyes her assistant.
'When was your last test?' she asks.
'A year or so ago, the last time I was in the US.'
'And why did you get it done?'
I try to explain that it's very common in the US to have your first pap smear at an earlier age and that you get them more regularly. The nurse and the assistant exchange sideways glances.
'We have some more questions,' the nurse tells me.
They proceed to ask some rather probing questions about my sex life, sexual activities, sexual partners and all manner of sexual habits. As I haven't actually been a nun for my entire life, some of my answers are vague. This only seems to upset them more.
Eventually, the nurse declares that I need to talk to the doctor. She disappears from the office and leaves me with the assistant who just stares at the floor. The nurse returns and tells me that there are no female doctors available, so I will have to wait.
I raise my eyebrows. 'Are there male doctors available?'
'Yes but do you want to see a male doctor?'
'Yes, that's fine.' I've already been here for an hour, I haven't had the test and I've got work to do. If they gave a chimpanzee a medical degree, I'd talk to her. Or him.
The nurse again departs and returns with a man who is at least 85 and probably speaks about as much English as your average chimpanzee. He repeats a number of questions I've already been asked and, at this point, I'm beginning to get irritated.
'Look,' I finally say, 'I've answered these questions already and I'm failing to see how any of them are relevant to getting a pap done.'
The doctor and the nurse exchange uncomfortable glances. The assistant continues to stare at the floor. The doctor nods and says ok.
The test, is, as expected, a pretty standard pap smear experience. Once it's over, the doctor states that he wants to take a blood and urine sample. Because, he says, 'he's concerned about infection.'
Considering this gentleman had just had a more intimate moment with my private parts than I am able to have, I grow concerned. 'Is something wrong?' I ask.
More uncomfortable glances. 'No, no,' the nurse says, 'Just in case.' She hands me a sample cup. I go to the bathroom, lock the door and do what any foreigner would do. I call my doctor back home.
After answering a series of questions about pain (I have none) and discharges (also none), she tells me there's nothing to worry about and chalks it up to a language barrier. I return my sample, say my goodbyes and roll my eyes about the absurdity of the Dutch medical system.
The next day, my phone rings, and it's my regular doctor. For the record, his English is perfectly fine.
'So,' he starts awkwardly, 'I hear you had an appointment yesterday.'
'Yeah, it was a bit odd,' I tell him.
'I heard as much. As you know it's not common for women here to get pap smears until they are 30.'
'Right.'
'And, typically, the only women who do get them earlier more often work in certain areas…'
'Your colleagues thought I was a hooker?'
'I think we would say sex worker, but yes.'
'I hope you clarified things.'
'Well, I just want you to know that if you are participating in or contemplating that sort of work, I would want to know, as there are certain health precautions…' he went on, explaining that sex work is legal in the Netherlands and I'd still be a welcome patient at their practice.
The Netherlands. Where regular medical check ups are strange, but sex work is welcome.
Taken from Dutched Up! Rocking the Clogs Expat Style, an anthology of expat essays written by 27 women, who have all relocated to the Netherlands and are attempting to find a place in Dutch society. Buy this book
Thank you for donating to DutchNews.nl.
We could not provide the Dutch News service, and keep it free of charge, without the generous support of our readers. Your donations allow us to report on issues you tell us matter, and provide you with a summary of the most important Dutch news each day.
Make a donation