Dutch minister wants to let Big Brother watch us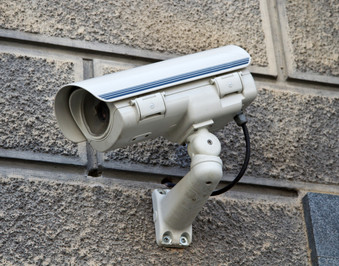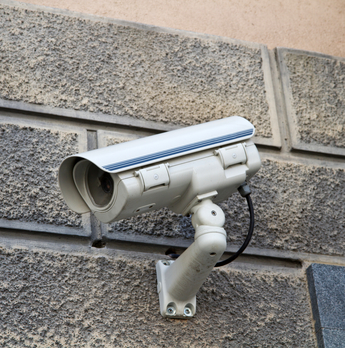 If home affairs minister Ronald Plasterk gets his way, Big Brother will spy on us all with impunity. It's time to ditch his draft proposal, writes journalist and internet safety expert Menso Heus.
Home affairs minister Ronald Plasterk chose the depths of the silly season to offer up for 'consultation' a draft proposal which rides roughshod over the basic rights of every Dutch citizen: the new law governing intelligence and security services, WIV. If this proposal becomes law, the intelligence and security services AIVD and MIVD will be given unprecedented authorisation to access private data.
With the minister's permission and without even a hint of suspicion of any criminal behaviour on our part, the services will be monitoring and analysing our phone conversations, email exchanges, web surfing behaviour, etc. The data gathered will be kept for up to three years and can be shared with foreign secret services.
The proposal has been carefully drafted: there is no mention of 'mass surveillance', the kind that Edward Snowden uncovered some time ago but that, clearly, is what this is about. Instead of protecting us from such comprehensive oversight, the Dutch government now wants to participate in it.
Rights
The arbitrary tapping of the means of communication used by innocent and unsuspected citizens contravenes the constitution, the European Convention on Human Rights, the International Covenant on Civil and Political Rights and the jurisprudence of the European Court of Human Rights. It is also in direct opposition to the United Nation's Universal Declaration of Human Rights.
As if this isn't bad enough, Plasterk also allows the services extensive hacking powers. They can, for instance, use your computer without your knowledge to spy on a suspect. If you yourself are the target, the services can activate cameras and microphones in your equipment from a distance. Hacking makes systems unsafer and easier to access by criminals. But the new law doesn't contain a provision to repair the damage, or even an obligation to acknowledge that any damage was done.
Implications
The implications for the freedom of the press are dire. The law offers some guarantees for the protection of journalistic sources, but as journalists and their sources are part of the government's mass surveillance effort, that protection means exactly nothing. Journalists and their sources could never again be sure of an unmonitored exchange.
Whistle-blowers who want to leak abusive situations anonymously will find it next to impossible to do so. The Dutch whistle-blowers platform Publeaks, where concerned citizens can report abuse anonymously, will also be spied on by the government. This also puts the systems of the forty affiliated media outlets in the danger zone. Reading behaviour will be monitored: the services will have no problem finding out which media platforms we are looking at, from Volkskrant.nl to Wikileaks.org.
The consequences of such government spying are clear to see in the United States. The American security service NSA has been involved in mass surveillance and espionage among journalists for some time. As a result, journalistic sources are no longer as prepared to talk and the media are increasingly putting a lid on information that could lead to trouble. This is what is described in the Human Rights Watch report 'With Liberty to Monitor All' as the chilling effect.
Court
The Dutch intelligence services have been reprimanded repeatedly by the courts for unauthorised actions towards journalists. Not only is it unlikely that with the new possibilities at their disposal they will suddenly behave, their activities will also go largely unmonitored by the – possibly partisan and not always well informed – politicians whose responsibility this is.
Free Press Unlimited is not against the modernisation of legislation concerning the intelligence and security services. We recognise that some persons or organisations which are legitimately deemed a danger to society should be subjected to efficient scrutiny. But it's the governments which allow a blanket surveillance of their own citizens which constitute the biggest danger to society. That is what we see in the dozens of countries in which we are active.
We call on all political parties – especially the ones that sport the words 'freedom' and 'democracy' in their names – to return this draft to the minister forthwith.
Citizens who want to comment can do so until September 1 on www.internetconsultatie.nl/wiv
Menso Heus is a 'technology officer' and internet safety expert at Free Press Unlimited.
This article appeared earlier in the Volkskrant.
Thank you for donating to DutchNews.nl.
We could not provide the Dutch News service, and keep it free of charge, without the generous support of our readers. Your donations allow us to report on issues you tell us matter, and provide you with a summary of the most important Dutch news each day.
Make a donation