'The Dutch are responsible for the cultivation of orange carrots'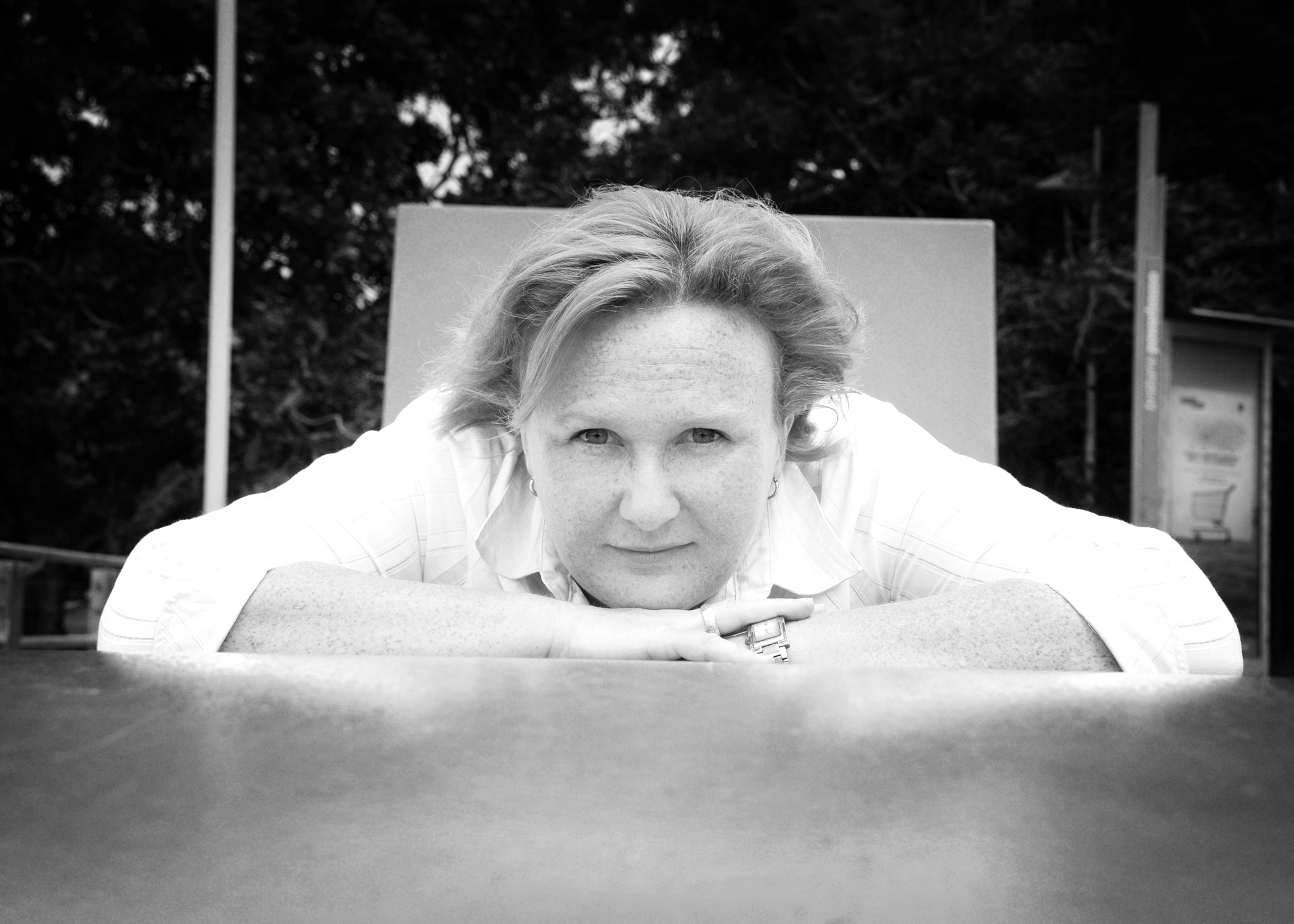 Former banker Stephanie Ernst has lived in the Netherlands for three years and volunteers for the International Almere organisation. An Australian national, she misses sunshine and Vegemite but has gone Dutch enough to run a cargo bike 
How did you end up in the Netherlands?
I fol­lowed my hus­band here so I guess you could say a Boe­ing 737 owned by Cathay Pacific, fol­lowed by a trip on the won­der­ful NS rail net­work. A while back I met this wonderful Dutch guy, so a few years later I ended up marrying him. His job prospects were better here, so I left Australia to join him. We moved to Almere because that's where his job was located at the time.
How do you describe yourself – an expat, lovepat, immigrant, international etc – and why?
I really define myself as me. I guess that sounds a wee bit trite and pre­ten­tious, but I don't believe we all fit into boxes. I think any­one who has made the deci­sion to move to another coun­try really has a chal­lenge on their hands. So we adapt and change small things about our­selves and our upbring­ing to acco­mmo­date the dif­fer­ences in our lives. Some peo­ple embrace change, some don't.
How long do you plan to stay and why?
Forever. Scary, right? At least as long as my husband has a job, we will be staying here. We bought a house here, have enrolled our children in school, we're happy. And my residence permit lasts at least until 2018, so seeing we paid for it …
Do you speak Dutch and how did you learn?
Natuurlijk. I'm not one of the lucky ones that can bypass inburgering, so I had to take a Dutch course. I studied at a fantastic school in Amsterdam, and although I fell pregnant with twins toward the end of my course, I managed to pass B1 level. I now practice when I can – and luckily I have neighbours who 'spreek Nederlands met mij'. It's important to learn at least the basics of the language. Much to my husband's despair, I'm also now fluent in swearing and curse words.
What's your favourite Dutch food and why?
I used to say poffertjes. But now, it's all about krokettenbroodjes. With mustard. I still haven't got the courage to try haring though. Blergh.
What do you miss about back home and why?
Sunshine and Cadbury chocolates. And Vegemite!
How Dutch have you become and why?
Other than my stupendous ability to balance my Albert Heijn bargains on my bike whilst riding at full speed and cursing cars for taking over my road space? Not really. I've adapted to life here, but I still would call myself Australian in my daily life. I don't believe you become 'Dutch' by living here, it's more like you adapt to your surroundings and adopt some things, but you retain your own values. However, I do own a bakfiets (cargo bike)…
What's your top tourist tip?
Leave the cities and the typical tourist places. Get out to the countryside. Explore the villages and towns. Go to places like Schokland, Giethoon or Urk and experience something that is completely unique. Experience the new cities, like Almere and it's amazing architecture and city design. It's not all tulips, windmills, cheese and clogs. The Netherlands is a really diverse place and you can have experiences outside the stereotypes.
Tell us something surprising you've found out about the Netherlands.
I am fascinated by the fact each province is so different – Friesland is completely different to Limburg, Gelderland is different to Zeeland. We don't have that diversity in Australia when it comes to the different states and I find it intriguing. That, and the Dutch are responsible for the original cultivation of orange carrots. Politics and fashion dictated the colour of a vegetable!
If you had just 24 hours left in the Netherlands, what would you do?
That is a hard question! Probably take a final wander through the market here, or visit some of my favourite places, or even just take a day to say goodbye to the friends I've made here.
Stephanie is a former banker/insurance guru from Australia who now spends her time wrangling her twin toddlers and volunteering for International Almere (www.internationalalmere.com). She also writes the  blog The Inbuggering Diaries
Thank you for donating to DutchNews.nl.
We could not provide the Dutch News service, and keep it free of charge, without the generous support of our readers. Your donations allow us to report on issues you tell us matter, and provide you with a summary of the most important Dutch news each day.
Make a donation