A once liberal party is now known for money-grubbing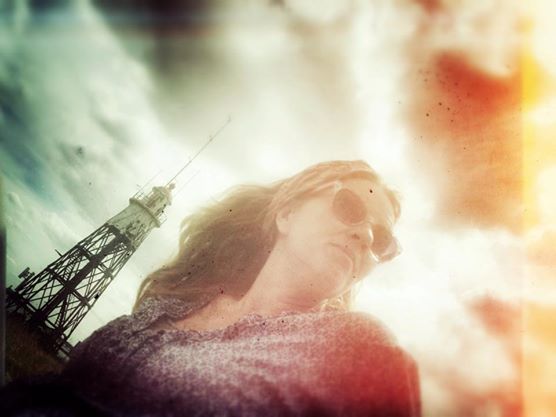 It's been a changing of the guard for the VVD since the provincial elections, but why are so many of the party's prominent politicians involved in grubby dealings? asks Nicola Chadwick.
Firstly the new minister of justice Ard van de Steur and his junior minister Klaas Dijkhof were installed. They were reportedly not the first choice as apparently a number of candidates turned down the honour. Was it because they did not want to burn their fingers on the wasp nest that the liberal party has become in recent months?
No sooner was VVD politician Ard van de Steur sworn in as the new minister of justice, replacing Ivo Opstelten, than questions were raised in parliament over €400,000 in subsidies for the restoration of his castle.
Apparently, Van de Steur lives in an apartment in the stately building, but subsidies are not normally given for residential buildings, although exceptions are made. It's not likely to really dent his reputation. Van de Steur is described as a 'classical man' (read old-fashioned and a stickler for protocol) by health minister Edith Schippers. He studied law in Leiden, is an expert in etiquette and a champion debater.
Klaas Dijkhof has replaced junior justice  minister Fred Teeven. His first good deed was to grant 11 children (and their families) residential status.
The children had failed to receive asylum status and narrowly missed (on a technicality) the general amnesty for children who have spent more than eight years in the Netherlands. So it looks like he may be prepared to be a little more lenient than his hardline predecessor.
The two hardly match the crime fighter reputation of the Opstelten-Teeven duo. They have a tough job ahead as they take on the ramifications of the Teeven drugs money deal, serious crime trials of Holland's self-styled mafia, the aftermath of the MH17 plane crash, the problem of jihadis leaving for and then returning from Syria and a major police reorganisation.
Persona non grata
In the meantime, there are VVD seats to be filled in parliament. One returning parliamentarian is less than welcome. Former VVD MP Johan Houwers was forced to stand down after he was accused of mortgage fraud back in 2012.
Now convicted and having paid a fine, he is still eligible to take up the newly vacated seat left behind by disgraced Limburg politician Mark Verheijen. The latter had to leave parliament for wrongfully declaring expenses and for arranging a free VVD party at the Floriade during his time as alderman in Venlo in 2012.
Houwers has not been allowed back into the VVD parliamentary party, as leader Halbe Zijlstra says there is no room for fraudsters. Ahem… Mr Houwers is now a one-man party, bringing the grand total of parties in parliament to an all-time high of 16.
Houwers says he holds his own principles on integrity. His inauguration was held in an empty parliament as MPs boycotted the ceremony. They consider him to have stolen a seat belonging to the VVD. At present there are five one or two-man splinter parliamentary parties in the lower house.
The presidium which runs parliament is currently considering removing the rights of dissidents to form splinter parties as of the next general election. Instead they would be regarded as independents with limits on speaking time, funds and staff.
Ins and outs
Fred Teeven has returned to parliament after standing down as junior justice minister. When it became clear his boss Ivo Opstelten had misinformed parliament over a 4.7 million guilder deal with a criminal, Teeven had to go too. The intriguing thing is why Teeven – who made the deal in the first place as public prosecutor – didn't inform his boss about the amount.  Ironically, as an MP he will now be expected to draw conclusions on an inquiry into the deal now named after himself.
Meanwhile elsewhere, former VVD senator Jos van Rey has been elected to the provincial council of Limburg on preference votes for his new party Volkspartij Limburg.
He put his name at the bottom of the list to attract voters, but as often happens, the popular name at the end received many preference votes. Usually politicians decline the honour, but not Van Rey.
In spite of being on trial for corruption, he seems to be holding onto whatever political power he can. As a result, he has been promptly kicked out of the VVD for 'damaging the party'. Amazing!
You would have thought he would have been thrown out when he set up the Liberale Volkspartij Roermond last year, which took VVD seats in the local council elections. However, the VVD would not be the VVD if it had not waited first to see whether the renegade liberal would vote for the VVD in the upper house in May.
And remember MP René Leegte, who was overheard in the train on the phone saying he'd avoided journalists during a visit to Groningen where gas extraction has caused earthquakes?
He was forced to give up acting as parliamentary spokesman on gas because of his careless words. Well, now it turns out he failed to declare a conflict of interest and has also had to give up his parliamentary seat. Although he has also not declared what his conflict of interest was.
Now prominent VVD politician Ton Hooijmaijers has been sentenced on appeal to a two and a half year prison sentence for corruption. Hooijmaijers is convinced that he did nothing wrong. He saw it as his duty as provincial governor to facilitate businesses. Although he was acquitted on a number of counts, he has been found guilty of 13 counts of fraud and 11 counts of bribery and money laundering to the tune of €260,000. The appeal judge showed some leniency because of the publicity generated by the case.
Liberal principles?
It is a sorry record for a party which has tightened scrutiny through its integrity policy. The question remains why so many VVD politicians or former VVD politicians are so unscrupulous.
Maybe it has something to do with its close relationship with big business. While the party strongly condemns any kind of benefit fraud at the bottom of Dutch society, it seems to have a softer approach to money grabbing at the top.
Former VVD finance minister Gerrit Zalm,  who now heads ABN AMRO, had to be reined in by the current finance minister Jeroen Dijsselbloem, after he awarded the nationalised bank's executives a €100,000 pay rise shortly before it was due to be floated on the stock market. As a former politician you would think he would still have a political antenna for what might not go down well with the public. Apparently not.
Nor is it to do with the party´s beginnings. According to De Correspondent journalists Rutger Bregman and Jesse Frederik, the original liberal ideas of the VVD party now read like a Marxist manifesto.
Prime minister Mark Rutte himself appears to have abandoned the party´s founding principles. One hundred years ago, the party would have shunned speculation or inheritance as so-called 'unearned income'. Now Rutte, the Dutch prime minister note bene, refers to the taxman as the 'blue danger', inheritance tax as a 'death tax – the most unfair tax', and taxes on the rich as 'jealousy tax'.
Originally Liberals, according to De Correspondent, valued earnings for hard work, but not the ill-gotten inheritances of billionaires like Paris Hilton, who has never had to work for a living. So where did it all go so terribly wrong?
Nicola Chadwick is a freelance translator/journalist/editor who regularly blogs on Dutch current affairs and politics 

Thank you for donating to DutchNews.nl.
We could not provide the Dutch News service, and keep it free of charge, without the generous support of our readers. Your donations allow us to report on issues you tell us matter, and provide you with a summary of the most important Dutch news each day.
Make a donation