Tame the private equity predators, which are ruining Dutch companies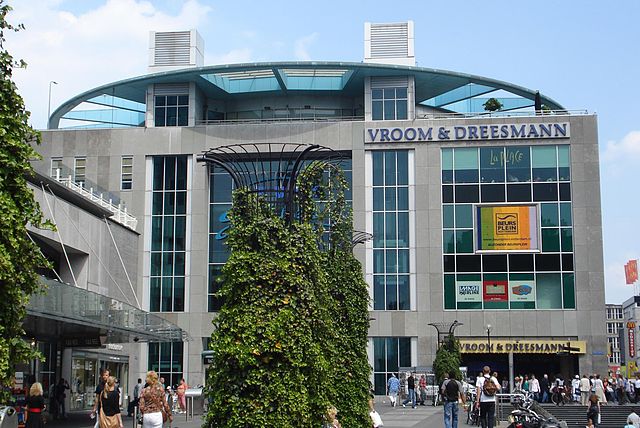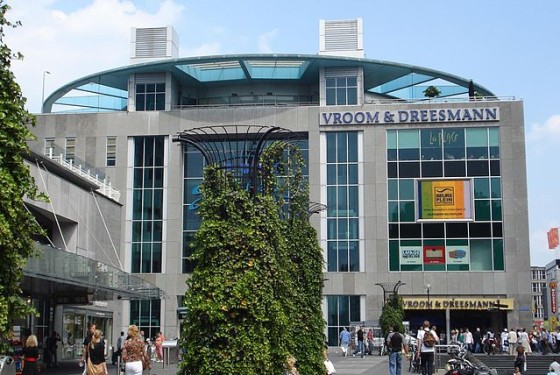 Labour wants a law to prevent financial predators from ruining companies, write PvdA financial experts Henk Nijboer and Ed Groot.
Labour wants to eradicate the excesses of private equity, or the buy-up of company shares by investment companies for maximum short-term profit. Venture capital is needed but we have seen all too many examples which have nothing to do with real investment and innovation and everything with financial and fiscal acrobatics.
Even quintessentially Dutch company HEMA is stifled by the debt heaped on it. Private equity respects nor workers nor consumers nor tax payers. A better protection of the company's core capital, stricter rules regarding administrative responsibility and fiscal measures can do much to make this sort of behaviour a thing of the past.
Long-term growth
Private equity is useful only if it is geared towards long-term growth. Start-ups often depend on venture capital to develop the business. For small and medium-sized companies, or family businesses which find themselves without a successor private equity can be a solution that banks can't offer.
Unfortunately, it isn't always like that. Excesses usually involve established companies with a relatively large own capital but which are still cheap because their profitability is under pressure. It is the British and American private equity parties who are especially skilled at emptying such companies using ingenious legal and fiscal constructions. Well-known recent examples include NRC Media, day care organisation Estro, HEMA and Van Gansewinkel. V&D is also fighting for survival.
Nothing ventured
Although every case is different, a pattern can be distinguished in the way these financial predators like to operate. The company that is taken over is covered in debt and effectively pays for its own takeover. The investor contributes only a small amount to the company's own capital.
Venture capital? Precious little is ventured although much is gained. An additional and decisive advantage for investors is that the tax payer contributes too. Interest is tax deductible, own capital isn't. In spite of an underlying net profit of €119m in 2013 HEMA reported a loss to the tax office for that year.
The reserves of companies owned by private equity parties are hoovered up in various ways. After the take-over of NRC Media by Egeria and Derk Sauer, the new shareholders gave themselves a bumper dividend of €12.5m, many times the profit figure of that year. Dividends from borrowed money, in other words.
Real estate
Another popular trick is to sell real estate and hand over the takings to the shareholders. That the same buildings will then have to be rented for huge sums is not a matter of immediate concern.
This week V&D announced it no longer wished to pay the agreed rent for its shop buildings. Those same shops were sold when V&D was still owned by KKR, an American private equity fund which made good money out of the transaction.
In 2007, the government took the first step in the battle against bad private equity. It was a welcome one but much remains to be done. The fiscal measures that were put in place haven't prevented HEMA, NRC Media and Van Gansewinkel from continuing to struggle with large debts.
This is why the debt loaders need to be actively discouraged. Paying out bumper dividend is irresponsible as well. It is bad for investment and weakens the capacity of companies to come through a bad patch. The same goes for taking out loans to finance dividends. This is the kind of financial kamikaze action that needs to be banned by law.
Germany
Here we should look to Germany. This country has very strict laws on asset stripping. Interest deduction is limited to 30% of the 'ebitda' , the earnings before interest, taxes, depreciation and amortisation.
This makes it unattractive for private equity parties to pump a company full of debt in order to evade paying tax. A link-up with the ebitda also prevents interest manipulation by postponing or accelerate amortisation. The German model has the added advantage of being very simple.
What is more, Germany limits certain dividend pay-outs to private equity shareholders during the first two years of the takeover of a limited company. Companies bought by private equity parties can only buy so many of its own shares. This is another disincentive to the short-term gain objective of the predators.
Misbehaving administrators and shareholders need to be treated more severely. An administrator who pays out excessive dividends is a bad administrator. In practice, this type of administrator is seldom made accountable. This needs to change. Administrators should suffer the consequences if they bring a company to the precipice through their actions.
Labour wants to root out bad equity and encourage good equity. Small and medium-sized companies need private equity to finance growth. But we can't continue to allow companies to be ruined by greed.
Henk Nijboer is a Labour financial spokesman, Ed Groot is the fiscal spokesman for the parliamentary Labour party.
This article appeared earlier in the Volkskrant
Thank you for donating to DutchNews.nl.
We could not provide the Dutch News service, and keep it free of charge, without the generous support of our readers. Your donations allow us to report on issues you tell us matter, and provide you with a summary of the most important Dutch news each day.
Make a donation