'A Dutch house must have two doors between living room and WC'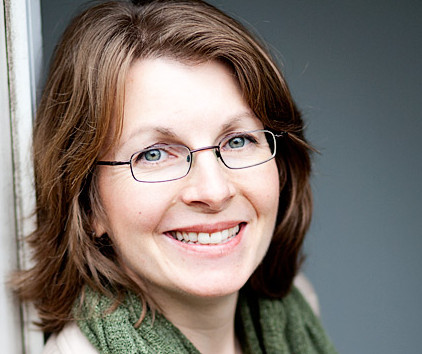 Colleen Reichrath-Smith, 48, met her Dutch husband while skiing in her home country of Canada and now uses speculaas spices to make pumpkin pie. She has been in the Netherlands for nine years and lives in Zoetermeer.
How did you end up in the Netherlands?
It was love. I went backcountry skiing in Canada in March 2005 and my group of friends ended up sharing the alpine ski hut with a group of Dutch skiers for one night. I taught one of them to play cribbage and then we all ended up playing a Dutch farming game together. When we left the next day, we left a note on their rented SUV in the parking lot 11 km away inviting them to meet for dinner when they flew home. My now husband followed through and we met for a second time. Thanks to Skype, within a week we were planning how and where we could see each other again.
How do you describe yourself – an expat, lovepat, immigrant, international, etc – and why?
I call myself an immigrant because when we made the choice to settle here it was not a time-limited one. Being married to a Dutch man I saw the need to learn the language and integrate. That said, when I started meeting fellow internationals I felt a bond and it was nice to be able to speak English alongside the Dutch. It brought some balance and connectedness into my identity and reality here. There is also a sense of being a 'reverse immigrant' because my mother was born in WWII Amsterdam and had emigrated to Canada with her parents and siblings when she was eleven. That said, the only real Dutch culture I had in my upbringing was green pea soup, hagel slag (chocolate sprinkles) and homemade croquettes.
How long do you plan to stay?
There is no time-limit on our decision. However, we are always free to explore making different choices when we wish. That could mean travelling anywhere!
Do you speak Dutch and how did you learn?
I do speak Dutch. When I came for the first 6 months, my intention was to learn the language. It was something I really wanted to do – learn a language while living in another culture. I enrolled in an intensive Dutch course with the Interconsultancy Bureau of the University of Leiden and took a second one through them as well. After that we had decided to stay here and I applied for a residency permit. This process brought me to the attention of the city where I live and one day a letter appeared demanding I show up for an appointment that had been planned for me or face a penalty (this is normal Dutch bureaucracy). I was offered free Dutch lessons up to five half-days a week and I saw it as a golden opportunity. At the end of eight months I was able to pass my NTII exam (Dutch as a second language) and complete the formal language learning process. Recently, after a Dutch friend whom I've known for over five years said in a shocked way, "You have a sense of humour!", I enrolled in an improvisational theatre course to further my Dutch learning and become more spontaneous with the language.
What's your favourite Dutch food?
I love extra belegen cheese and it's a treat to have it so affordable here. I now also really enjoy La Trappe Witte beer. My husband has clearly had an influence on me! Green pea soup, nasi goreng and croquettes are something that my mom makes and that I also make here. It's nice to have those ties between my past and present lives. I shouldn't forget to mention I really like all things speculaas.
What do you miss about back home?
I miss the space and the mountains being closer by. I miss having snow to play in more often.
How Dutch have you become?
I think this last Canadian Thanksgiving is a good indicator: I made pumpkin pies and when I realised I didn't have any nutmeg I started looking for spice alternatives. When I read the list of what's in speculaas I decided that would work to substitute for all the spices. Pumpkin pie never tasted better – it's a match made in heaven!
What's your top tourist tip?
I think the Netherlands is seen best from a bike (or train if biking's not an option). It's important to first understand about shark's teeth and who has right of way where and when, but then I say get out and cycle around. I love the way every bit of space is so well used here and hikers, bikers, rollerbladers and horse riders are all taken care of in the same square mile of nature. The network of paths and routes is amazing when you know how to read the maps and route markers. They'll get you cycling through a farmer's field in the polders on a narrow little strip of asphalt you wouldn't have found on your own.
Tell us something surprising you've found out about the Netherlands.
I learned this year that every Dutch house must have two doors between the living room and the WC. I'd never thought about it before, but it's true for every house I've been in here. And I think it's a good thing!
If you had just 24 hours left in the Netherlands, what would you do?
I would spend time in the Veluwe going for a long hike and using their free bikes to explore too. I would finish the day with a pub dinner at de Waag in Doesburg (dating from 1478) and then stay at the Grand Café Hotel Kruller in Otterlo.
Colleen Reichrath-Smith  is a self-employed career consultant and one of the organisers of the Rotterdam Expat Fair, which takes place on February 8.
Thank you for donating to DutchNews.nl.
We could not provide the Dutch News service, and keep it free of charge, without the generous support of our readers. Your donations allow us to report on issues you tell us matter, and provide you with a summary of the most important Dutch news each day.
Make a donation