This week: Unwanted presents, expensive medication, Uberpop and asylum seekers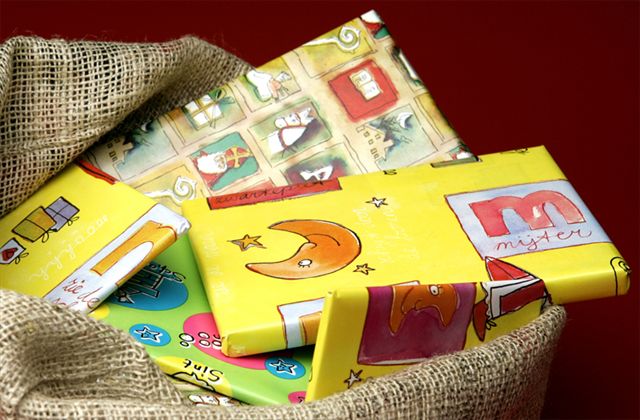 Sinterklaas has left the country and Maastricht's mayor is leaving office. But health service reforms remain firmly on the agenda and calls for change to the taxi laws are growing. A round-up of this week's editorials.
As many people were looking forlornly at yet another milk frother in the aftermath of Sinterklaas, Z24's Jasperien van Weerdt had the solution: put it (and all your other unwanted presents) on auction site Marktplaats or go to the nearest second-hand stuff shop or, alternatively, trade them in for something you really want at the swap shop.
If you go for Marktplaats make sure your ad has something to distinguish it from all the other ads by adding the word 'free', Van Weerdt suggests. A 'phone with free charger' will generate more attention than 'phone with charger', Van Weerdt warned. Fast forward to Christmas: vegetarians and teetotallers who have been given a Christmas hamper full of duck paté and bottles of wine can go to www.kerstpakketruilen.nl and swap them for some swanky veggie soup  and a wok. (Z24, 8/10/2014)
Medicine costs
The rising cost of medication will force hospitals to turn away patients when their insurer's budget has run out, while doctors might feel undue pressure when it comes to prescribing expensive medication. 'Unacceptable', wrote the Financieele Dagblad in an editorial. 'Patients must be secure in the knowledge that they are getting the best medication for their illness and not some less effective, cheaper alternative.'
But the battle between insurers and hospitals shouldn't be fought in the doctor's surgery at all, the FD said. The problem of ever-more expensive medication really asks for a Europe=wide solution but in the absence of any moves in that direction it is up to hospitals and insurers to work more efficiently.
The health minister should stop repeating her 'mantra' of doctors having to prescribe according to the dictates of science and practice. 'That simply doesn't cut it. Soon a large number of new expensive medication will come onto the market. If hospitals and insurers cannot cope with the problem the politicians will have to step in.' (FD, 9/12/2014)
Taxis
Taxi app Uberpop, which allows private individuals to operate as taxis, remains banned in the Netherlands, the company appeal court said this week. Elsevier's economics correspondent, Nic Vieselaar, thought the judge's decision highlighted the need for an adjustment of the current taxi regulations which make travelling by taxi prohibitively expensive.
'The Uberpop app allows for feedback about the driver and the customer. Bad drivers are sent on their way, obnoxious clients can use a bike in future. The amount due is paid by credit card. No squabbles about the price of the ride, and no need of carry a lot of money.'
While punters have to be safe and insured, 'expensive permits and taxi meters which only inflate the price of a ride are obsolete'. (Elsevier, 9/12/2014)
Syrians
The Telegraaf commented on the 'wave of Syrians engulfing the country' this week. The Netherlands has a tradition of offering a safe haven to refugees, the paper wrote but the question is, where they are going to live? Housing associations have large waiting lists already and 'often this means even longer waiting times for regular candidates'.
One of the reasons for this is that some 30,000 failed asylum seekers were given a pardon which meant that 'fortune-seekers were rewarded at the expense of the Dutch and those who truly need asylum', the paper states.
The same is happening on a local level, the paper continued. 'Left-wing politicians spurred on by organisations like Vluchtelingenwerk and Defence for Children, which have a financial interest in large numbers of refugees, are calling for 'more, more, more' to make it look as if they have a conscience. Meanwhile the deportation policy is failing. This will only lead to more polarisation and xenophobia'. (Telegraaf, 10/12/2014)
Maastricht
Maastricht mayor Onno Hoes decided to find another job this week after being caught on camera chatting up a young man and being indiscrete about council affairs – having promised he would stop letting himself and the city down after the last time his private life was blasted all over the papers.
'It can hardly be said that Pownews was highlighting something that is in the public interest,' wrote Elsevier commentator Gerry van der List. 'Hoes wasn't exactly damning about the Maastricht city council and it would be hard to find an administrator who wasn't critical of the people he works with outside the public domain every once in a while.'
Onnogate leaves a bad taste in the mouth (..) A competent mayor has to go after a highly dubious report about his urge to score in private life. It would not be a good thing if political reporting turns into gossip-mongering à la RTL Boulevard,' Van der List concluded. (Elsevier, 11/12/2014)  

Thank you for donating to DutchNews.nl.
We could not provide the Dutch News service, and keep it free of charge, without the generous support of our readers. Your donations allow us to report on issues you tell us matter, and provide you with a summary of the most important Dutch news each day.
Make a donation