Female executive quotas: Move over men ( it's for your own good)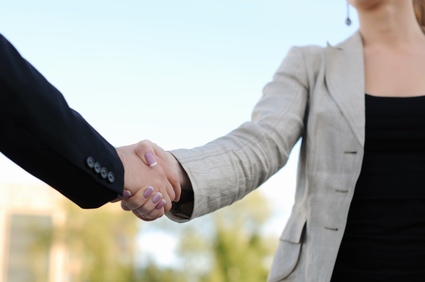 The discussion about the lack of women in top jobs in the Netherlands rages every year and government minister Jet Bussemaker now says quotas may end up being inevitable. Indeed, a quota for female directors would make men better administrators, says sociologist Niraï Melis
If all else fails, Dutch companies should be obliged to appoint more women in the top positions, says emancipation minister Jet Bussemaker. A female directors quota automatically implies a male directors quota. And that is a good thing because it will, of necessity, improve the quality of male administrators.
Not all male top executives are good executives. Some are excellent and get top marks while others are just scraping by. The latter climbed to the top during the boom years but, faced with a recession, they seem incapable of changing their approach. They stand in the way of necessary change and the company suffers.
Playing safe
The fact that most below average execs continue to be in place means there is too much room for men at the top. Natural selection does not appear to work here. And it couldn't because people subconsciously select people who are like them and won't pose a threat. Someone who is, say, a nine on the scale of excellence will choose another nine, or rather an eight. A ten would be not be appreciated, nor would people who bring additional qualities to the negotiations. Playing safe is what matters most.
Meanwhile the level of the male executives is going down. Those who score no more than a six on the scale are happy: they are being paid well and don't have to fear for their jobs. They continue the culture of below averageness and because of the group dynamics and the safety of their position they don't feel any need whatsoever to develop their skills.
Tougher
A male directors quota could change all that. Fewer places at the top mean a tougher selection process. Suddenly the safe position of the sixes is no longer that safe. These men will have to prove they are worth their pay.
The jovial fellow administrator becomes a competitor instead of a complicit friend. This will force the sixes to become eights and nines, or else the job will go to the next nine who comes along.
Nines and tens will develop too. They will hold on to their jobs but the group dynamic will change. They will have to introduce new communication techniques and will be confronted with opposing views.
Leadership
Men subconsciously acknowledge the leadership of one person. With women in the mix that leadership will vary, depending on how convincing the leader is.
A quota will improve the quality of male top execs and that is good for the economy. A company led by nines and tens is financially more stable and profitable than one run by sixes. So men, embrace the male quota and fill those executive chairs with nines and tens.
Niraï Melis is a sociologist
This article appeared earlier in Trouw
Thank you for donating to DutchNews.nl.
We could not provide the Dutch News service, and keep it free of charge, without the generous support of our readers. Your donations allow us to report on issues you tell us matter, and provide you with a summary of the most important Dutch news each day.
Make a donation