Shoppers: Pushy cashiers are a pain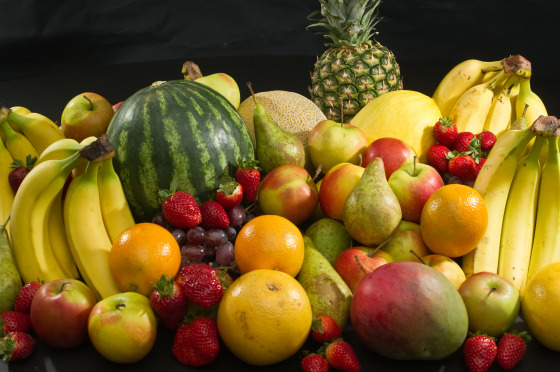 Stop badgering shoppers at the till with sweets and biscuits and put some healthy treats on display, say behavioural scientists.
Research shows that 6 out of 10 people don't like the 'pushy cashier' phenomenon. Pushy cashiers try to sell you something as you are paying for your groceries and it's usually something not particularly healthy, like a chocolate bar, or rather two chocolate bars for the price of one. Even if the cashier is not trying to lure you into buying something extra, the supermarket cash desk is usually surrounded by an artfully displayed array of snacks.
One in five people say they regret having succumbed to temptation at one time or another. We, a number of behavioural scientists and the centre for nutrition Voedingscentrum, are urging shops and other food outlets to make it easier for consumers to make a healthy choice.
Liquorice while you read
More and more non-food shops now have an ample display of snacks, sweets and chocolate at the till. Petrol stations, DIY stores, pharmacists all sell snacks and sweets and even book shops are offering 'liquorice to eat while you read'.
Shoppers are constantly targeted by marketing strategies. Not only are they exposed to unhealthy snacks in the supermarket itself, they are also asked if they would be interested in buying the cheap snack of the week at the till. Research carried out by the government's food advisory unit Voedingscentrum showed that six out of 10 shoppers find this extremely annoying.
Calorific food is easy to come by and portion size is increasing. Not only is unhealthy food being flogged at the cash desks of the supermarket, the number of outlets for unhealthy food is growing too. Travellers can pick up a snack wherever they go. It's an open invitation to over-eating. The Netherlands is fast becoming an obesogenic environment in which people are stimulated to eat too much and move too little.
Self-control
In order to withstand temptation you need self-control. That requires a strength of character we can't always muster, for instance when we are tired or in a hurry. The environment propels us towards impulse buying and with an environment stocked mostly with unhealthy choices that usually equals eating unhealthy food. People may think they can control their impulses but research shows every one of us will, at one time or another, give in to temptation.
We think this trend can be reversed and a good way to start is to enlist the help of shop managers. Not only do they play a role in creating the present obesogenic environment, they also hold the key to a healthier environment in which consumers are stimulated to choose healthy products. We propose that shops replace the snacks at the cash desk with healthy alternatives such as fruit or gingerbread. The unhealthy snacks won't disappear from the shelves but at least some healthier options would become more clearly available.
Gerda Feunekes, director Voedingscentrum.
Bob Fennis, professor of consumer behaviour, Groningen University.
Rob Holland, professor of Social Psychology, University of Amsterdam.
Stef Kremers, Professor of Obesity prevention, Maastricht University.
Reint Jan Renes, lecturer Hogeschool Utrecht and senior lecturer at Wageningen UR.
Denise de Ridder, pofessor of health psychology, Utrecht university.
Bas van den Putte, professor of health communication, University of Amsterdam.
Ingrid Steenhuis,professor of health promotion, Free University Amsterdam
This article appeared earlier in the Volkskrant
Thank you for donating to DutchNews.nl.
We could not provide the Dutch News service, and keep it free of charge, without the generous support of our readers. Your donations allow us to report on issues you tell us matter, and provide you with a summary of the most important Dutch news each day.
Make a donation