Health insurers' concern for the patient is skin deep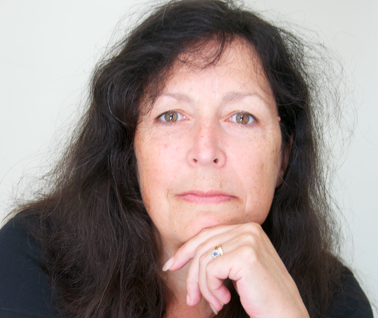 Dutch health insurers are busy trying to convince us all to switch to their bigger and better policies, now we've reached the end-of-year changeover period. However, says DutchNews.nl editor Robin Pascoe, it all boils down to money, not the interests of the patient.
This week I ended up visiting a dermatologist and was confronted by the effect of government efforts to rein in healthcare spending. I was told, bluntly, that I was not covered via my health insurance because the clinic had run out of cash to treat ZilverenKruis Achmea patients.
I opted to pay the bill from my own pocket – after all, I have an €860 own risk to still use up this year. But the message was clear. If you are insured with any of the big health insurance companies, this clinic cannot treat you because the money insurance companies agreed to pay on your behalf has run out.
The timing is opportune. You have probably noticed the flurry of health insurance advertising around at the moment. They are all out there publicising their wares, and pledging to offer you the best possible care – until the money runs out of course.
Basic treatment
It is easy to forget as you peruse the shiny websites full of smiling folk in white coats that every health insurance company is required by law to offer you the same basic health treatments.
So when a health insurer heralds the fact that under-18s get free medical care you should realise every basic health insurance policy has to provide this. The same applies to claims that coverage includes GPs, hospitals, medical specialists and hospital stays.
The difference between the policies depends on how much choice you want to have about where you are treated: in general, the cheaper the policy, the less choice you have.
After all, health insurance companies are, in the main, in it to make money. Outside the few cooperatives, they are not altruistic organisations. They are businesses with shareholders and executive boards with bonus packages.
Cost cutting
They're also basically blackmailing small healthcare providers into cutting their fees. Those that don't agree to lower their charges, won't get any patients. This, the insurers say, is good for patients because the costs are coming down.
It is not so great, however, if you are a physiotherapist whose income is being squeezed – or if your dermatologist says he can't treat you because there is no money.
So who is actually looking out for the patient in all this? Perhaps the Dutch healthcare authority NZa.
The NZa is not only responsible for deciding which drugs and treatment should be covered by the mandatory health insurance, but for supervising the advance of the private sector into the system.
This June, the two-man management board resigned after a string of revelations about their expenses and hospitality agreements with insurance companies and drugs companies. Perhaps not the best organisation to ensure patients don't get ripped off then.
Hospital profits
What about health minister Edith Schippers? She has, for example, said hospitals – funded by the taxpayer – should be allowed to pay out profits to private sector shareholders… sorry investors. Hospitals with a profit motive? Even less reason for them to make sure they bill health insurance companies properly on your behalf.
Nevertheless, you now have until mid-January to decide whether or not to change health insurance company for a cheaper or better deal.
Research shows 60% of us don't do any research into different health insurance policies, because we are happy with what we have, can't be bothered or can't get to grips with the differences.
Given there are no differences in the basic policies, that health insurance companies are trying to bamboozle us all with claims and offers and that the government and regulators seem unable to put patients first, it is hardly surprising most people stay put.
In the meantime, I have to pay out of my own pocket for treatment my doctor says I need because my insurance company won't pay for it, even though it is supposed to cover me for this by law?
Good way of cutting healthcare costs, Mrs Schippers.
Robin Pascoe is the editor of DutchNews.nl
Thank you for donating to DutchNews.nl.
We could not provide the Dutch News service, and keep it free of charge, without the generous support of our readers. Your donations allow us to report on issues you tell us matter, and provide you with a summary of the most important Dutch news each day.
Make a donation