' I enjoyed freedom in every sense of the word"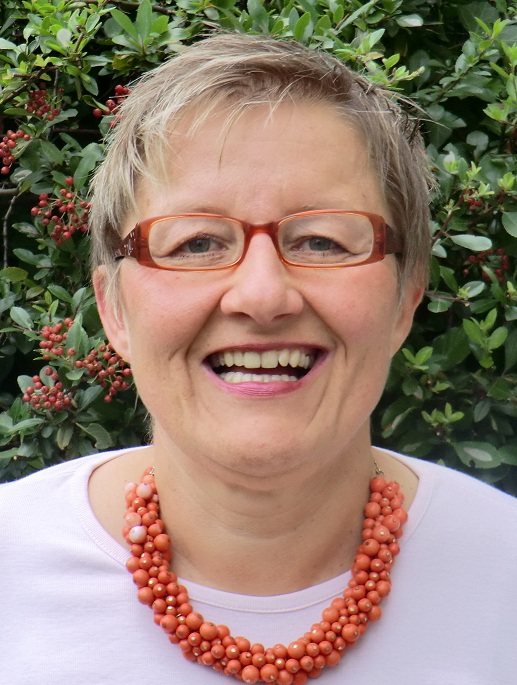 Journalist Malgorzata Bos-Karczewska is fascinated by the Delta Works and feels more Dutch than Polish at times.
How did you end up in the Netherlands?
I met my Dutch husband in communist times in my hometown of Gdansk. We were both economic students. He came in 1978 on a student trip because he was very interested in what was going on behind the Iron Curtain – something which was pretty rare at the time. We got married in Gdansk a month before the birth of Solidarity in August 1980. I left Poland legally on a consular passport for Amsterdam, where I continued my study of economics at the University of Amsterdam. A new chapter in my life began. I enjoyed freedom in every sense of the world. I was absorbing knowledge like a sponge, learning by doing. I was also demonstrating against martial law in Poland and cruise missiles in the Netherlands. It was a great formative time for me, it shaped me.
How do you describe yourself – an expat, lovepat, immigrant, international etc – and why?
Now, with Poland in the EU, I feel I am part of the European family and no longer a stranger from the grey under-developed 'Oostblok'. Now I am a European with Polish roots and some Dutch traits. I never considered myself as an immigrant, which is an outdated phrase in this mobile world. The sense of belonging comes partly from your roots and your childhood, and also from how people treat you in the new place where you live, and what you make of it. When I come back from holidays or from Poland I feel at home here. At the same time, the geographical borders are artificial, but the mental barriers still remain – you can see that when the Dutch still talk about the 'Oostblok'.
How long do you plan to stay?
The Netherlands was paradise for me when I first came, in the early 1980s. Over the past 12 years it has changed a lot. In 2012 I wanted to leave because of Geert Wilders' 'report a Pole' website and the anti-Polish attitudes. I've become used to it. However, if someone offered me my dream job abroad I would not hesitate to leave the Netherlands for a while to get some fresh air.
Do you speak Dutch and how did you learn?
My Dutch is pretty good, with an accent.  Some people think I am German or Swedish (due to my blond hair) or even from Limburg, because of my soft g. I learned Dutch by reading press clippings on Poland in 1980-1981. Later I followed two advanced courses in Dutch simultaneously in order to understand the fascinating world around me. And the rest was practice. After three years I joined the editorial board of the monthly magazine of the economics faculty at Amsterdam university. There I learned about writing articles and I conducted my first interviews.
What is your favourite Dutch food?
Poles love all kinds of soup – they even eat them in the summer. But Dutch erwtensoep (pea soup) is 'lekker'. It is thick – good stuff for winter. And Dutch herring with onions are fabulous. They melt in your mouth.
What do you miss about back home?
I miss spontaneity and fantasy, visiting friends and their hospitality, making jokes, having fun together.
How Dutch have you become?
Interesting question, When in Poland I feel myself more Dutch. When I am there, I see how my way of thinking and handling issues have changed. So even though I speak perfect Polish, I can see by their reactions that others think some of the things I say are strange. I don't behave in a Polish way anymore. I have become more pragmatic and direct, but also more responsible and I think about the consequences.
What's your top tourist tip?
I always recommend visitors to go and see the Delta Works in Zeeland. They are a magnificent piece of water management, set up to prevent a flood disaster like that of 1953. Fighting against the sea shaped the Dutch spirit of cooperation and consultation – what they call the polder way of communication. As everybody is dependent on everyone else, you have to achieve consensus for the sake of a common higher goal. The Dutch are not a people for quick fixes, but for stability in the longer term.
Tell us something surprising you've found out about the Netherlands
As a newcomer I was very much impressed by Dutch pragmatism. I found communication not only very direct but goal orientated. The Dutch talk with each other as if they are exchanging information including all the pros and cons. Everything must have a reason, consequence and conclusion.
If you had just 24 hours left in the Netherlands, what would you do?
I would go on a cycle ride along the coast from the Delta Works to Zierikzee, watching seagulls, the tides and the amazing skies with so many different types of cloud formations. You see water, a thin strip of land and a huge sky. It is liberating, like meditating on a bike. Definitely worth trying!
Malgorzata Bos-Karczewska is a journalist and editor-in-chief of Polish community website Polonia.nl
Thank you for donating to DutchNews.nl.
We could not provide the Dutch News service, and keep it free of charge, without the generous support of our readers. Your donations allow us to report on issues you tell us matter, and provide you with a summary of the most important Dutch news each day.
Make a donation