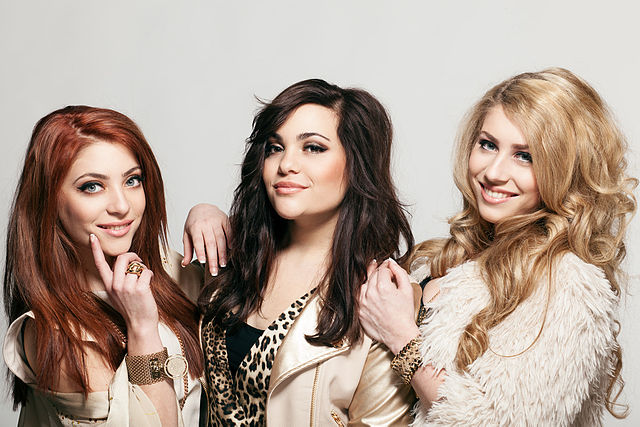 OG3NE were inspired by their mother Isobel. Photo: Robin Kamphuis via Wikimedia Commons
The mother of the three sisters who performed the Dutch entry in this year's Eurovision Song Contest has died of cancer.
Isolde Vol-Melee, 47, was the inspiration for the song Light and Shadows, performed by her daughters Lisa, Amy and Shelley. Despite being terminally ill with bone cancer she travelled to Kiev in May to watch the trio perform in the competition.
In a statement, the family said: 'We are confident that her fighting spirit and eternal smile will give us the strength to keep going.'