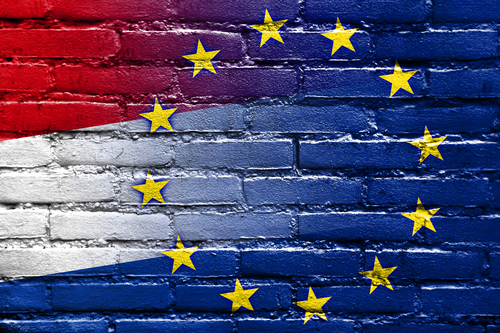 The Dutch are turning away from the Netherlands' traditional allies of Britain and the US in favour of France and Germany, according to research carried out at the Clingendael think-tank.
Almost three-quarters of 23,000 people who took part in the survey think the Netherlands should work more closely with Germany and France, now the UK and US are going their own way.
The survey, the researchers say, shows that traditional certainties regarding Dutch foreign policy and the transatlantic relationship are increasingly under pressure.
'The Netherlands has been a steadfast supporter of strong transatlantic ties, but Dutch public opinion now appears to be clearly gravitating towards 'more Europe',' the report states.
'Large majorities are in favour of strengthening cooperation with Germany and France. Even among supporters of Eurosceptic parties such as PVV, SGP and to a lesser extent Forum for Democracy, more people are in favour rather than against strengthening cooperation inside Europe.'
Rivalry
In addition, people are becoming more concerned about increasing geopolitical rivalry and see US assertiveness as part of the problem. A large majority of the Dutch population would prefer to remain neutral in the event of a 'new Cold War' between the US and China.
Almost three in 10 of those polled went so far as to say they felt the US was a threat to the Netherlands. Some 35% fear China and 36% Russia. In particular, youngsters are less likely to look to the US for support.