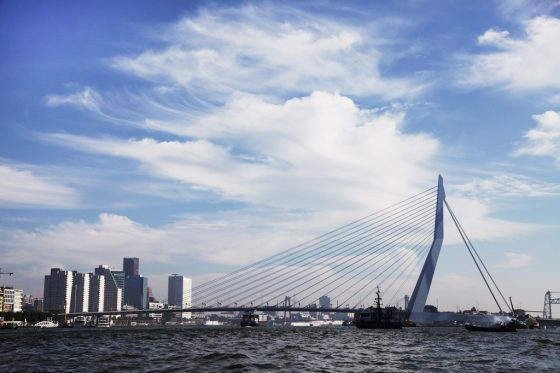 A local election pact between left-wing parties and the Islamic group Nida in Rotterdam has collapsed following the emergence of a Nida tweet from 2014 comparing Israel to ISIS.
Both GroenLinks and the Labour party have pulled out of the alliance with Nida which was intended to function as a left-wing alternative to the port city's current right-leaning council administration.
The tweet, in English, listed a number of points of supposed similarities between the Israeli government and Islamic State, which then controlled parts of Syria and Iraq. The claims included: 'Illegally created "state"', 'terrorising indigenous inhabitants' and 'funded by the West'.
'I no lonerg have confidence in Nida and as far as I am concerned there is no place for Nida in our alliance,' Rotterdam's GroenLinks leader Judith Bokhove said.
The PvdA, together with the Socialist Party (SP), GroenLinks and Nida launched a joint manifesto to promote a 'social, sustainable and inclusive Rotterdam', covering issues ranging from tackling poverty to allowing public holidays for non-western festivals.
The SP and Nida both say they will keep to the agreements which have been made.
In tegenstelling tot wat we hebben afgesproken neemt Nida onvoldoende afstand van de verwerpelijke tweet uit 2014. Ik heb geen vertrouwen meer in de opstelling van NIDA. Daarmee is wat mij betreft geen plaats meer voor NIDA in ons verbond. https://t.co/yjPhwx4oJt

— Judith Bokhove (@judithbokhove) March 12, 2018