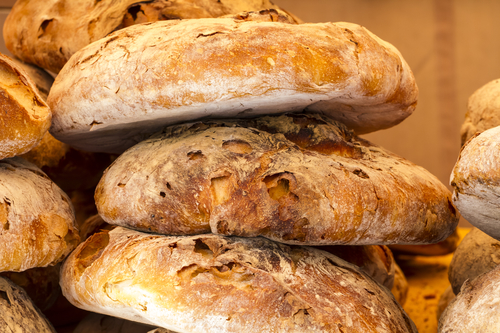 A baker from Barendrecht has won the title of Master of Bakery at the European world championships in Paris, in the category 'nutritional bread making'.
Peter Bienefelt, who owns the Atelier du Pain bakery in the Rotterdam suburb, says he trained like a top athlete to win the competition, including taking on a mental coach.
The competition included baking bread with the 'wow' factor, for which Bienefelt used purified Oosterschelde sea water, algae, squid ink, currents and olives. 'The bread had a very low percentage of salt,' he told website Bakkerswereld.nl. 'That is totally in.'
Bienefelt had to see off the best bakers from Canada, Australia, Japan, Taiwan and Turkey to win the prize but says time was his biggest enemy.
'I did take time to eat and drink… imagine you had to go to the restroom,' he said. 'You got five penalty points for every extra five minutes. And you cannot afford that at this level.'