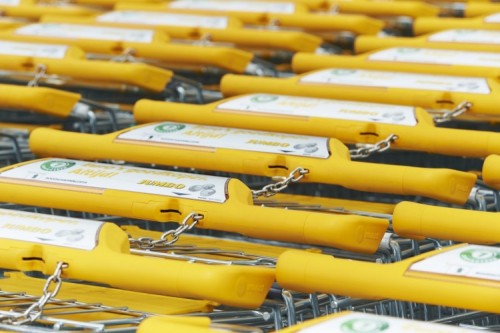 Supermarket chain Jumbo booked revenues of more than €7bn in 2017, an increase of 5% over the previous year, the family firm
said on Tuesday
. Automonous sales growth –  from supermarkets in operation a year earlier – came out at 4.2%. The total number of Jumbo supermarkets rose by five to 585.
Despite the increase, Jumbo's market share was virtually unchanged at 19%, the Financieele Dagblad  said on Tuesday.
Jumbo is forecasting the number of supermarkets will rise to 600 in 2018, while 60 existing stores will be modernised in the course of the year.
The Dutch market number two also said its online sales more than doubled in 2017. The company now has 390 pick-up points for goods ordered online while 225 supermarkets operate delivery services. The company is aiming to double online sales and revenues again this year.
Coop
Jumbo is not the only supermarket chain to publish good 2017 sales figures. On Monday, the smaller Coop chain announced revenue growth of 5.3% to €1.12bn in 2017.
Coop's sales growth was well above the sector average of 3.7%, the company said. Coop operates 263 supermarkets.