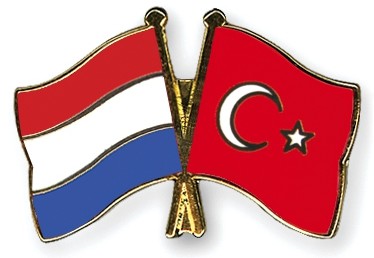 The Netherlands will not cooperate with any eventual request by Turkey for the extradition of a Dutch cartoonist, justice minister Ferdinand Grapperhaus told MPs on Tuesday.
Cartoonist Ruben L Oppenheimer is under fire over a drawing featuring Turkish president Recep Tayyip Erdoğan having sex with the bird from the Twitter symbol and the slogan 'Erdogan is not a goatfucker'. Dutch populists use the term to describe orthodox Muslims.
A Turkish court has issued a court order calling on Twitter to remove the drawings from its social media network.
Grapperhaus told MPs that freedom of speech is guaranteed in the Netherlands by the European human rights treaty. In addition, it is up to the US authorities to determine if the cartoon should be removed, because Twitter is an American company, he said.
Dit is dus de cartoon die Erdogan van Twitter wil laten verdwijnen. Is het heel erg flauw als ik nu dus een oproep doe om hem opnieuw massaal te delen? Ja he? 🙂 #ErdoganIsNotAGoatfucker pic.twitter.com/nvFBXHaQmC

— Ruben L. Oppenheimer (@RLOppenheimer) December 18, 2017