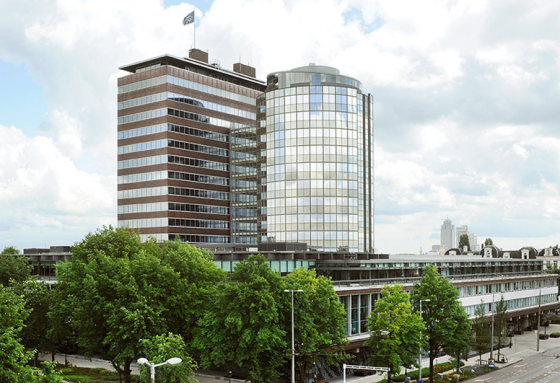 New capital requirements for banks, known as Basel 4, will have a major impact on the Dutch financial services sector, Dutch media said on Friday.
The European central bank declared on Thursday that agreement had been reached reviewing the post crisis Basel 3 regulations. Basel 3 required the banks to add equity to their balance sheets and Basel 4, as the revisions are know, will further add to the requirements.
According to the Dutch central bank in the Financieele Dagblad, the Dutch banks are a combined  €14bn short of meeting the new capital requirements. That means banks will be more restricted in what they can do and what risks they are prepared to take.
'It will have a major impact,' central bank official Paul Hilbers, one of the two Dutch negotiators, told the FD 'You have to compare it with the average combined annual profits of €6bn posted by all the large banks in the last few years.'
Rabobank chief financial officer Bas Brouwers is quoted as describing the new rules as 'absurd and irrational' by the Volkskrant.
Mortgages
In particular, Basel 4 is likely to have an impact on the Dutch mortgage system by reducing the amount people can borrow – the loan to value ratio – because banks will have to further minimise their risks. The ltv Dutch rate, now 100%, is one of the most generous in Europe.
However, as the new rules won't come into effect until 2020, and will be phased in over five years, the impact is likely to be muted, the Volkskrant said.
Nevertheless, from January, home buyers will only be able to borrow up to 100% of the value of their home, but the Dutch market regulators – the central bank and AFM – want this to be reduced to 90%, further reducing the risk to banks.
Such a change, which is politically highly sensitive, would require first time buyers to bring in some €25,000 in cash to buy a home, the paper said.
DutchNews.nl has been free for 12 years, but now we are asking our readers to help. Your donation will enable us to keep providing you with fair and accurate news and features about all things Dutch.
Donate via Ideal, credit card or Paypal.