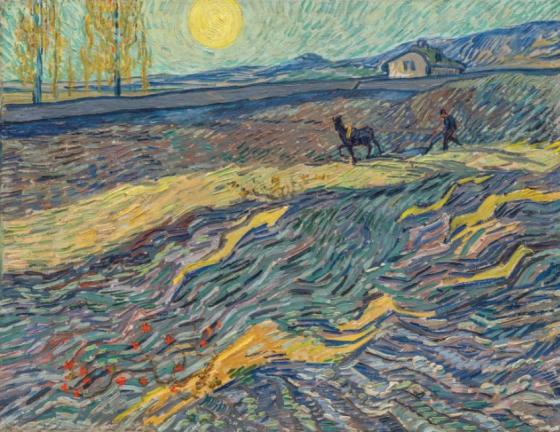 A Vincent van Gogh painting was sold for a near-record $81.3m in New York on Monday night, €30m more than estimated by Christie's auction house.
The painting, Van Gogh's 'Farmer in a field', was executed in the year before his death. The richly painted view from the window of the artist's room in the asylum at Saint-Rémy was completed in the late summer of 1889.
The subject of a prolonged bidding battle, the painting was finally acquired for $81,312,500 (including buyer's premium), the second highest auction price in history for the artist.
According to the Wall Street Journal, the painting went to an anonymous Chinese bidder.
The record price for a work by Van Gogh still stands at $82,500,000, which was paid for 'Portrait du Dr. Gachet'  (1890) at Christie's in May 1990.