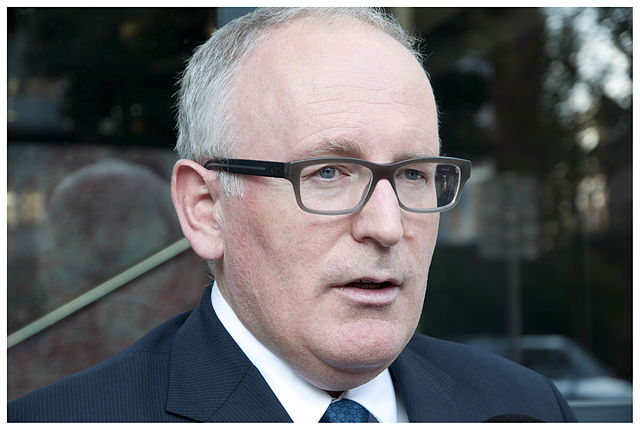 European commissioner Frans Timmermans has called on victims of historic sexual abuse to come forward in the wake of the #MeToo campaign.
Timmermans, who told the NRC newspaper in 2002 that he had been abused as a teenager by an American priest, said victims had been 'very brave' to come forward against alleged serial abusers such as Hollywood producer Harvey Weinstein.
'It's something that you carry with you all your life,' he told Italian newspaper La Stampa.
Last month the commission announced it was launching an investigation into whether EU member states were doing enough to enforce the laws on sexual intimidation. Since the Weinstein scandal broke accusations have emerged of a culture of harassment in centres of power, including the European Parliament.