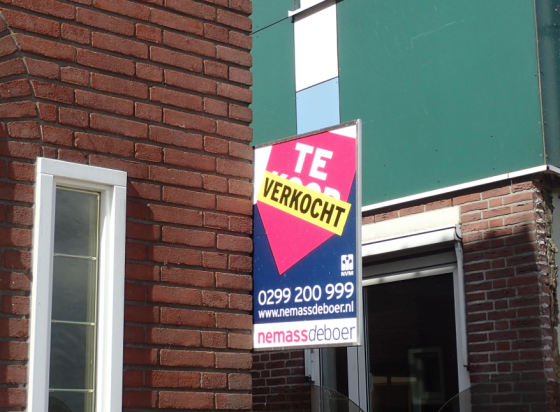 People who sold their homes in 2017 typically made tens of thousands of euros in profits, with Amsterdam commanding the highest windfalls, the
Financieele Dagblad
reports.
According to figures from real estate analyst Calcasa, Amsterdammers were the biggest winners, with an average profit of €131,000 over the price at which they bought.
Across the country, three-quarters of home owners sold their property for gains, with an average profit of €32,000. Noord-Holland region saw an average profit of €75,000 while Flevoland had the least, at €14,000.
The agency also assesses the hypothetical value of the Netherlands' housing stock, estimating that half of all houses are now worth at least 20% more than the price paid for them.
Time of buying
Apart from location, the time of buying also influenced whether people made a profit or loss. Sellers in Gelderland who bought their home in the peak market of 2008 lost an average of €13,000 and Drenthe, Noord-Brabant and Flevoland saw the average sale price tumble to less than 2008 prices as well.
For Amsterdammers, 2008 was not a bad year: homes purchased then were sold for an average profit of €85,000 this year. But sellers who bought in the depression of 2000 could invest a mean profit of €239,000 in a new house now, the paper writes.
Some 213,000 homes are currently thought to be in negative equity, worth less than the mortgage, compared to 340,000 only six months ago, thanks to an almost 10% annual increase in house prices.
According to Calcasa commercial director Rogier van der Hijden, the quarter of sellers who made a loss may not have lived in their homes for long or  factors such as the state of repair may have brought the value down, the FD writes.