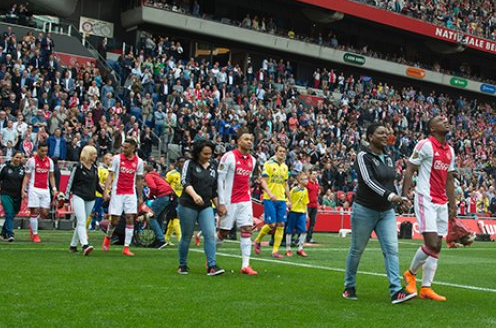 Ajax has agreed to help leading Chinese football club Guangzhou R&F develop the next generation of players, in a deal worth €2 million a year to the Amsterdam club.
Ajax will use its successful Ajax Coaching Academy (ACA) formula to build what Guangzhou hopes will be the best youth development facility in China. In return, Ajax hopes the extra cash will help it to close the gap that has opened up in recent seasons between Europe's top clubs and its minor leagues.
'All facets of our youth development, such as scouting, nurturing talent and all the supporting departments will be available,' the club said in an official statement.
The deal is for an initial period of five years, with an option to extend it for a further five years. Four coaches will move from Amsterdam to China, headed by former women's coach Ed Engelkes, who has been appointed technical director.
Ajax's technical director Edwin van der Sar said the agreement would be good for both clubs. 'Youth development has been extremely important for decades in everything we do at Ajax,' he said.