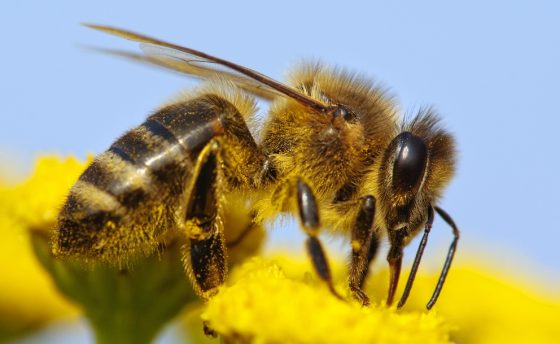 The Netherlands spends more on importing live insects than any other EU country, the national statistics office CBS said on Thursday.
In the first six months of this year, the Netherlands imported 390 tonnes of wasps, bees, meal worms and grasshoppers to the value of €8.2m, the CBS said. That is five times the amount spent on insect imports five years ago.
Some 40% come from Israel while Slovakia is a major exporter of bees.
Although around one third of the imported insects are then shipped on to other countries – with Mexico the main destination – bees are increasingly being imported to pollinate crops, while wasps are used for pest control, the CBS said.
Meal worms and grasshoppers are processed into food, for both pets and humans.
'The Netherlands is extremely innovate in the use of insects,' CBS spokeswoman Marjolijn Jaarsma  said. 'For example, they are increasingly being used as a replacement for meat, such as in insect burgers.'