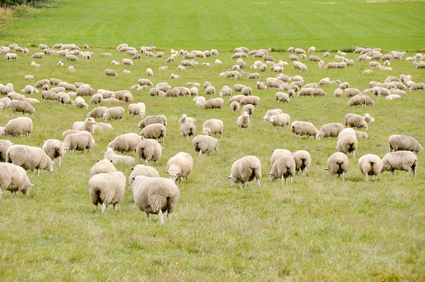 It might be more famous for its cows…but the Netherlands is hosting the World Sheepdog Trials for the first time, reports NOS broadcaster.
The championship, which takes place every three years, began on Wednesday and runs until Sunday in Opmeer, North Holland.
It involves 247 handlers from 30 different countries, and of course their border collies.
The Dutch are represented by Serge van der Zweep, reigning champion of sheep herding in the Netherlands and second in the 2011 world contest. Performances of dogs and their handlers are keenly evaluated by a jury, although – comments the NOS – the sheep are still apparently more interested in the grass.