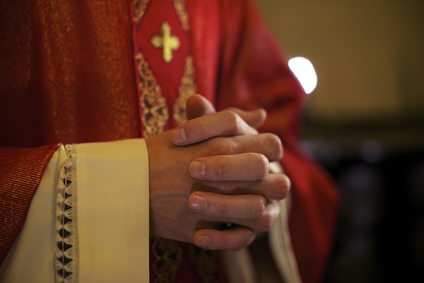 A 53-year-old Dutch Old Catholic church official has been arrested in Cambodia on suspicion of producing child pornography involving young teenage boys.
Nico Sarot, who has been seconded to provide pastoral care at Schiphol airport, is said to have paid the boys, all younger than 15, to pose for him. Police found almost 1,300 nude photographs on his camera and Ipad.
Local police chief Chhay Haklong told the Cambodia Daily: 'He gave them some money, a couple US dollars for each person to have a naked photo. All boys, no clothes.'
The paper says anti-pedophile NGO Action Pour Les Enfants (APLE) received a report of the alleged abuse in late December from an informant and helped police investigate and identify victims.
Sarot has visited Cambodia regularly since 2011. He will appear in court in Cambodia on Thursday and faces a jail term of seven to 15 years.
Before starting work at Schiphol, where he also helped counsel relatives of the MH17 disaster, Sarot spent eight years working in Culemborg, the Telegraaf said.
Cambodia began clamping down on child abuse by foreign paedophiles in 2003 and dozens have been jailed since then.