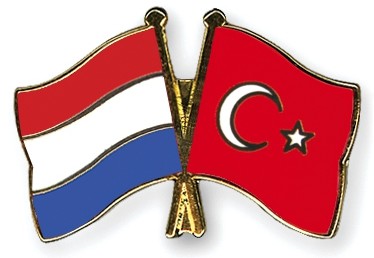 Turkey has suspended high level contacts with the Netherlands as the diplomatic row between the two countries continues to escalate.
Deputy prime minister Numan Kurtulmus said on Monday that all contacts 'at government level and higher' will be frozen 'until the Netherlands meets Turkey's demands'.
Turkey will also block all Dutch diplomatic flights and the Dutch ambassador, who is not currently in Turkey, will also not be allowed to return. 'There is a crisis and a very deep one,' the Guardian quoted Kurtulmus as saying.
His comments came just hours after both the European Commission and Nato called on Turkey to tone down its comments after president Recep Tayyip Erdogan repeatedly called the Netherlands fascist and racist.
Rallies
The two countries have been at loggerheads since the Netherlands refused to allow two Turkish ministers to address rallies in support of a referendum to give greater powers to Erdogan.
Dutch prime minister Mark Rutte told television talk show RTL Late Night he considered it bizarre that Turkey is pressing ahead with sanctions, despite everything that has happened.
He noted that the sanctions did not impact trade. 'The Netherlands is one of the biggest investors in Turkey, so I understand that they did not go for that option,' Rutte said.